The fall season is prominent for its beautiful scenery, which comes with good-looking brown leaves covering the streets. But there is a problem with this – the excessive volumes of thick leaves that block the road and driveway. That is why homeowners invest in quality leaf blowers. A leaf blower is a must-have for people serious about their gardening. You can ask anyone who owns one if they could be willing to give it up. But, of course, the person would probably give you a resounding no. What is the need to pay someone to clean the yard when you can clearly do it yourself?
Are Cordless Leaf Blowers Any Good?
Yes, cordless leaf blowers are quite good and are as good as their corded relatives. They have several advantages like ease of use and mobility. In electric blowers, one of the disadvantages is their often limited run time, even if you can partly fix this with an additional battery. And in the case of gas blowers, the more complex maintenance.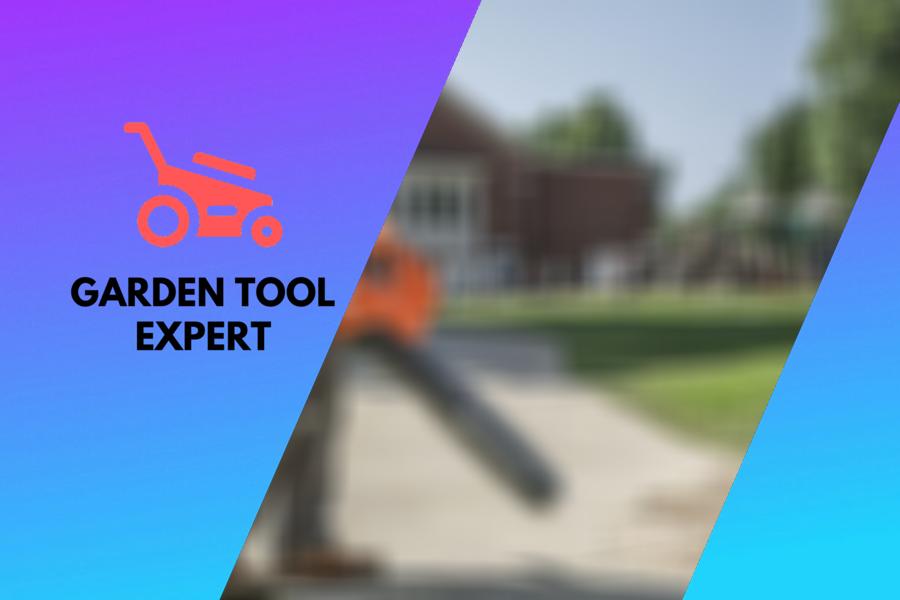 The first step in finding a good leaf blower is choosing a corded or cordless one. Corded ones are generally cheaper, but cordless leaf blowers can be an excellent choice depending on your situation. They come in two different types, battery-powered ones and petrol-powered ones. Each has there own pros and cons. The initial investment cost can be higher. However, you shall realize that the benefits are pretty much more than the drawbacks in the long run. You will be overwhelmed with the various options available on the market. Several brands claim to be the best. Some models have essential functions.
Others have relatively high-end features. Since there are several factors you should consider when searching for a quality brand, one element you need to weigh in on is giving careful thought to whether you need to purchase a cordless or corded leaf blower. To assist you with this decision-making, in this blog post, we shall analyze some of the advantages and drawbacks of a cordless leaf blower. We shall also address the question of whether they are the best to invest in. This is to provide insight into whether a cordless, battery-powered tool is the right one for you or if you shall be better off with a corded one.
Which Type Of Leaf Blower Should You Go For?
If you own a small yard, then you must care about how noisy the blower is. Mobility should be relevant to you. This means that you'll be happy with owning a battery-powered cordless blower. But if you have a large lawn to clear, then you will evidently own a property with large trees. This could mean that you do not have neighbors or, better yet, do not mind bothering them with the noise made by the leaf blower. And finally, if you own a medium-sized yard full of trees, or you live in a wet environment and do not mind winding as well as unwinding extension cords, then you probably need to invest in a corded electric leaf blower.
Advantages Of Investing In A Cordless Leaf Blower
With thousands of tools in use in the consumer sector, there are definitely some appealing benefits to owning a cordless leaf blower. Here are some of the features that will drive you to invest in a cordless leaf blower.
● You'll Have The Freedom To Move:
A cordless leaf blower allows you to move easily because it comes without a cable. This implies that you can easily take it to any part of your lawn and then get rid of the leaves often without checking the length of the cable, like with corded leaf blowers. For most homeowners, this is an excellent feature because you do not need electricity to run it. On the other hand, corded leaf blowers are powered by electricity. Therefore, you need to have a constant electricity supply in the extension cord range. That said, gas-powered leaf blowers are portable. However, they emit carbon monoxide, which is known to be toxic to humans. This implies that you may not be in a position to use them within a close range. With your cordless leaf blower, though, you shall enjoy the freedom of working everywhere. This is true even for areas without electricity. Other than portability, cordless leaf blowers are beneficial since they make it easier for you to move in your garden or yard. You're also not be restricted from using it based on the length of the wire connecting the tool to the power source. And even if you own a voluminous lawn to clear leaves from, that wouldn't be a problem since you can move around when holding the leaf sweeper in your hands.
● Versatility Is A Considerable Feature:
When it comes to versatility, we address the available power sources of operating a cordless leaf blower. Here, you will like an additional feature in cordless leaf blowers because you have several options when choosing a power source. Usually, in a corded leaf blower, electricity is the primary power source. However, the cordless one allows you to select any power source you prefer depending on your cleaning demands. The ones that are powered with gas always seem to be more powerful. However, they are pretty much noisy and can emit harmful gas. Battery-powered leaf blowers, on the other hand, are lighter. They also do not emit any gas and are less noisy in operation compared to other leaf blowers.
● Emitting Low Noise And Raw Power:
If you prefer a quieter leaf blower, then you must definitely go the cordless way. This will be a great choice to consider. While you may not get the best of this same package, rest assured that gas-powered devices can be pretty much powerful than corded ones. But they can also be slightly louder. On the other hand, the lithium battery blowers are quieter though they have the blowing power of a corded electric tool.
● Environment-Friendly:
Cordless leaf blowers are known to be environment-friendly. This implies that they neither use gas nor fuel. Because they are battery-powered, they are easy to use and maintain. They can also be operated easily. The primary advantage of owning a cordless leaf blower is that it does not need cables. Therefore, you do not need a cord extension on the lawn when blowing the leaves away.
● Ease-Of-Use:
It is evident that spending a lot of time hunched over your rake while consistently pumping your arms can be exhausting. Therefore, using a leaf blower and vacuum can be pretty much easier on the body as compared to trying the tough, demanding, manual yard work. You can easily rent out tools and then pay a professional service provider to gather the leaves. But you may also invest in a cordless leaf blower because it is relatively easy to use.
● Lightweight – Ideal Choice For Mulching:
A cordless leaf blower is an ideal option for mulching. Because the power used to operate the device is generated from a battery, you will find it easy to carry around and, therefore, remove the leaves or any form of dirt lying around. It is also lighter than other leaf blowers. Besides, the electric tool operates quietly. This feature allows you to clean your lawn in constricted areas, without disturbing neighbors.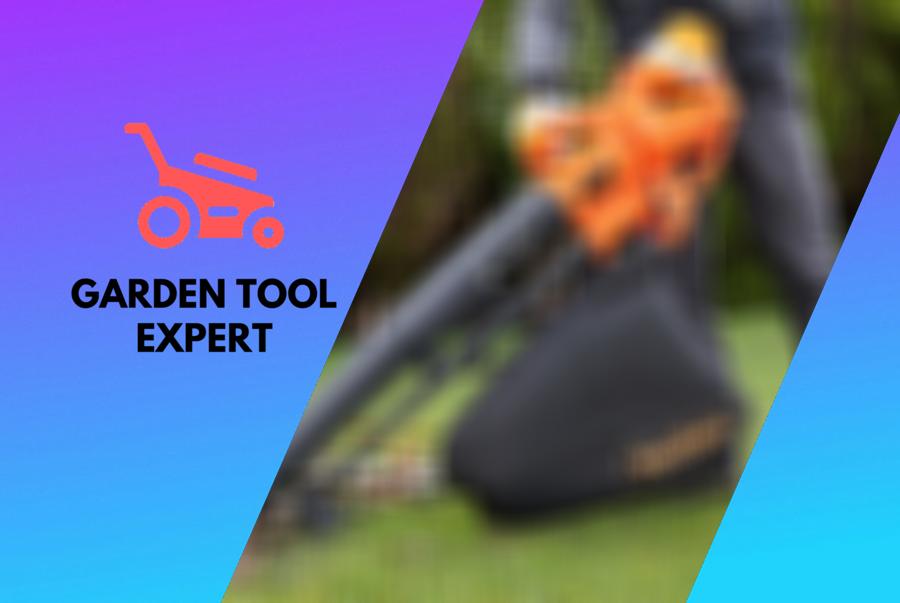 ● They Are Affordable:
One more considerable pro of the cordless leaf blower is the fact that it is budget-friendly. If you intend to purchase premium quality, you do not need a fortune because it can easily be bought. Interestingly, over the past few years, cordless leaf blowers were considered a sensible investment. Therefore, if you have 70 bucks today, you can quickly get a suitable brand. One other thing you should not ignore in this case is that since it is of high quality, you may have to part with a higher price. This implies that you shall also be investing in better results. And the more you invest, the better your chances of owning a quality cordless leaf blower, which assures you of exceptional functionality coupled with features. It is also factual that an affordable cordless leaf blower can be purchased at any local retail store. This leaf blower is easily accessible and at a friendly cost. You can keep a clean nursery garden, lawn, or yard. Before purchasing a cordless leaf blower, you should conduct extensive research and go over customer reviews to help you get a leaf blower's desirable brand.
● Adaptability Is Key:
When talking about adaptability as well as the versatility of a cordless leaf blower, we are highlighting the available brands in stores. This type of leaf blower is versatile, as we discussed in the initial paragraphs. It also has several power options, as we highlighted initially. Not only can you get one that is powered by gas but also electricity. If you need an environment-friendly brand, then a battery-powered leaf blower will do. Most people prefer it because it does not emit the irritating smell of gas. The battery is also long-lasting.
● Cordless Electric Lead Blower: No Volatile Fuel
Gas-powered cordless leaf blowers use oil as well as gasoline. And just as their name suggests, it can present its users with a fire risk since the fuel can explode. If fuel leaks, there will be a pollution problem. Therefore, users should ensure that the device is stored correctly. You also need to double-check the device's spark plug boot.
Disadvantages of a Cordless Leaf Blower
We have looked at the primary reasons for investing in a cordless leaf blower. Now let us look at some of the cons of this revolutionary device.
Generally, a cordless leaf blower has its problems as well. Here are some of the leading ones;
● Limited Runtime:
A significant drawback of using a cordless leaf blower is its runtime, shorter than in the corded units. Usually, corded electric leaf blowers operate the whole day. This is as long as it is plugged into a power source. In this case, the grid should be up and plugged into the corded units. And frankly speaking, if the grid is not up, you should not worry much about blowing the leaves off your yard or lawn. But in the case of a cordless leaf blower, power is strictly limited to how much gas is in the tank for petrol-powered ones. And for battery-powered ones, the time, it can run on one pair of batteries. To get a longer running time, you have to purchase two (or more) sets of batteries; one is charged, and one is used. When the battery is empty, you change them. There is, however, no doubt that it is frustrating to stop your leaf blower while in the middle of blowing off leaves just because you have run out of fuel or have an empty battery. If this is one of the most crucial features for you, then a corded leaf blower will suit your demands.
● Irritating Noise:
Cordless leaf blowers emit this annoying noise that will definitely disturb your peace. Although, battery-powered leaf blowers generally make less noise (depending on the model) than gasoline-powered leaf blowers. They are still pretty much noisy to the extent of disturbing your neighbors. Therefore, you should be careful before you purchase the device. Ensure that it is tested before you purchase it to be sure that it does not exude a lot of noise to disrupt your environment. In that case, if you have neighbors, you need to utilize the leaf blower in the morning or at midnight. This implies that it is irrelevant to disturb your neighbors with commotion from your handy tools. You also need to remember to follow the guidelines imposed on various cordless leaf blowers' utilization. Care to prioritize your comfort and that of the neighbors as you invest in a cordless leaf blower.
● Physical Problems:
Raking, as well as sweeping off the lawn, takes effort. Therefore, using a cordless leaf blower to clear off leaves from your yard seems like the safest option possible. But the handheld leaf blower can be slightly heavy-weighing over 25 pounds. Holding it can quickly create an arm as well as back problems. Wheeled leaf blowers can also create problems since you must pull the machine wherever you go.
● No Air Pollution:
No Air pollution is definitely one of the features a cordless leaf blower poses. The gas-powered leaf blowers are known to emit pollutants almost similar to the ones exuded by cars. While electric leaf blowers don't really give emissions, they can blow up debris while articulating matter, just like the animals defecating in the air. Battery-powered cordless leaf blowers do not emit dangerous gases. But there is the issue of toxic battery disposal. This implies that throwing batteries away can lead to environmental pollution.
Additional Information
A corded leaf blower is an electric device. A cordless leaf blower can be an electric, gas, or battery-powered device. Electric leaf blowers are not just easy to maintain but also quieter as compared to gas blowers. They are also easy to start and then operate. High-power electric blowers are efficient when it comes to seeping off debris from the yard. Corded leaf blowers offer a constant power supply without having to carry the battery weight. They are also limited to a particular area because of the cord. For that reason, it is best to invest in a cordless leaf blower around the house. They can easily be attached to various compatible extension cords to lengthen cords.
Meanwhile, it is also important to note that cordless leaf blowers are ideal with mobility than their counterparts. They are often powered by a high voltage battery, which adds some weight to the device. The cells need to be recharged often. Therefore, you should find it necessary to invest in extra batteries, mainly when it is time to clean a relatively huge area.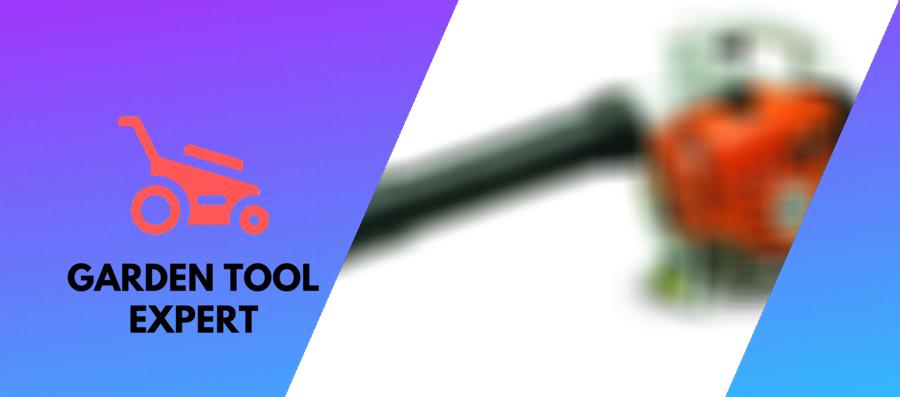 Raking up leaves is definitely all-day work. However, it can be easier with one of the best cordless leaf blowers in hand. This type of leaf blower works faster. It also takes a little less time and effort as compared to raking. Therefore, it can successfully do a couple of tasks that most rakes and lawnmowers cannot when it comes to clearing out leaves and giving a great look to your yard. Besides, not only can you utilize them to clear your lawn but also the garage, gutters, and driveway. So, are you seeing some snow on the ground? Can you see leaves? If you should, then you can always read our blog posts on how to get rid of the leaves.
Final Remarks
You have learned that there are several types of leaf blowers. They include handheld and backup, electric, as well as gas-powered. This article gives you insight into what every other type of leaf blower can provide its users with a significant focus on cordless leaf blowers. With the information we have shared, you can easily decide which leaf blower you should invest in. We also consider the machine's weight, emissions, maintenance, budget, coupled with noise levels. We have highlighted key areas to look into when choosing a cordless leaf blower because this is an invaluable gadget for people who would like to have tidy yards. So, whether you need to keep that sidewalk clean or aspire to have a pristine front lawn, then a cordless leaf blower should do the job. Gas and battery-powered leaf blowers are readily available in retail stores. They vary in their airflow volume, as well as other additional features. In that case, if you are sure you want to purchase a cordless leaf blower, you should go ahead take into consideration the information shared in this article. Our guide should equip you with expert insight and helpful tips on how to select the right device.