As the winter season approaches, the last thing you want to think about is your gardening tools, especially with the upcoming holidays. However, planning and having your gardening tools cleaned and stored correctly is the only way to ensure they do not rust when the cold weather sets in later. Since gardening tools aren't cheap, there is no better time to winterize your tools than now, to increase their longevity.
Prepare Your Garden Tools for The Winter:
Preparing power tools for the winter differs from tool to tool, but generally involves cleaning them thoroughly, check for damages, sharpen and store them in a dry place. When gas is left in the tank, a stabilizer should be added. Handheld Gardening Tools also need to be cleaned thoroughly and need oiling.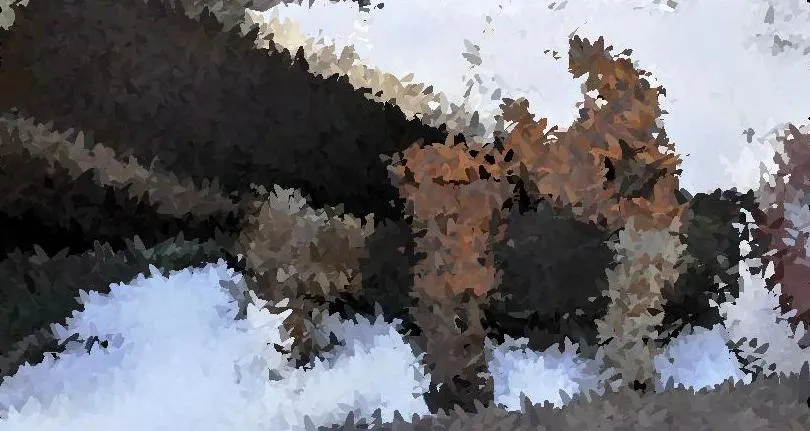 The preparation is not as complicated as you might tend to think since most of these tools can last for years if well-maintained and stored. From your lawnmowers to shears and shovels, cleaning them thoroughly, disinfecting, and oiling these tools increase their lifespan during winter, as you await spring. After the gardening is done, have an inventory of the tools and supplies that you might need the next season to know the best ways to prepare them for winter.
If you are stuck and have no idea where to start when preparing your tools for a winter rest, read on to know some of the best tactics of taking care of your gardening tools before the winter season begins.
1. Safety Precaution
You should have your working gloves, glasses, and other safety equipment needed to avoid accidents if the machine accidentally started running. All the gardening tools have safety precautions, so read the manuals before you begin to winterize your garden equipment.
2. Gardening Power Tools
Your motorized power tools should be well taken care of during this period by taking the necessary precautions before storage. Below are a few power tools you should prepare for winter, and the best tactics for doing that include:
● Winterizing your Garden Tiller
Tillers are the ideal tools for aerating your lawn or garden so that your plants get enough water and nutrients, leading to optimal growth. The best way to prepare this tool for winter is:
Drain the fuel: Use the tiller until the fuel is finished, but if that does not happen, then drain it.
Clean: Clean the tiller's body by washing off the pieces of plants stuck in the machine.
Check the blades: Look at the condition of the blades to determine if they need to be sharpened or replaced.
Check the bolts and nuts: Look at the bolts and nuts to ensure they are lubricated and well-tightened so that the levers can move without issues.
● Winterizing your Lawnmower
These are perhaps some of the unique home tools, and keeping them in good shape during winter is critical. However, you should pay attention to lots of parts when storing the equipment during winter.
If you decide to keep the mower with fuel in the tank, add some fuel stabilizer to keep it fresh during that period. Keep your lawnmower away from corrosive chemicals and cleaners as they could cause harm if not kept in a safe distance.
● Winterizing your String Trimmer or Weedwacker
Now that the grass trimming season is over, you need to clean and store your trimmers or weedwacker in the right place. The proper care is best done if you understand the type of machine you have and follow a few of the company's guidelines.
Check the fasteners: For an electric trimmer, check the fasteners and ensure all the straps are in good condition before storage.
Sharpen: Sharpen the blades and clean the string heads.
Storing: Store your string strimmer by placing it in a dry and clean area.
● Preparation for All Your Power Tools
Whether you want to store your tractors, string trimmers, lawnmowers, or any other power tools, it is best to ensure that you remove the fuel before storing them. That is because the fuel gums up during winter, which could affect how your engine runs. If you choose to leave it in the machine, add a fuel stabilizer. Grease the joints of different tools since it helps protect them from rust over the winter period.
3. Handheld Gardening Tools
Your collection of handheld gardening tools ranges from garden forks to pruners and rakes, which must also be winterized on time through taking these precautionary measures:
● Cleaning and Drying Your Tools:
Start by soaking your tools in a bucket with warm water to loosen the soil. Use a scrubbing tool to remove the plant materials and other dirt from the tools, then rinse and let them dry.
● Sharpening:
Sharpen the tools in a single direction until you see shiny metal. It is more efficient to use a whetstone to sharpen pruners and loppers than a file. If the blades are too nicked-up, it is time to replace them.
● Sterilize:
Disinfect your tools before storage using bleach like hydrogen peroxide or running alcohol on the tools. It prevents you from accidentally spreading plant pests and diseases around your home.
● Oiling:
Seasoning with some oil is the only way to ensure your gardening tools do not rust. There are different oils to consider, including motor oil, but the best options are:
Tung Or Linseed Oils: These oils dry quickly, and coating your wood handles with them helps to repel dirt and moisture, hence keeping the handles strong.
Coconut or Walnut Oil: The oils work best at room temperature, making it easy to penetrate the wooden handles.
The tools' metallic parts should also be oiled, but you can use any oil for that, including vegetable oil. It stops the formation of rust spots and keeps your tools looking amazing.
4. Other Gardening Tools
If you have other gardening tools such as sprayers and hoses, getting them winterized on time is all that matters. Wash the sprayers with soapy water using a brush and sponge. The soapy water should also be flushed through the lines and then rinse them with clean water. Let the sprayers dry before storing them. For the gardening hoses, drain and mend the leaks with a hose repair tape before storing them. Check the hoses' ends to see if they need a replacement, then coil them before keeping these tools in your storage unit.
5. Storage
Your storage is mainly dependent on where you live and the storage buildings available. All your gardening tools, whether motorized, handheld, or any other type, should be kept in well-ventilated rooms to avoid dampness and ensure free air circulation. Ideally, keep these items in a dry location by hanging or keeping them in a bucket full of sand and oil mixture. It keeps your tools clean and is an ideal strategy of protecting them from rust. Some of the options are:
● In your Barn:
Such places have enough space and ventilation, allowing air circulation, preventing the area from being damp. Moisture makes your wooden handles brittle and causes your metallic tools to rust. Your small tools like rakes and trowels can be stored on a pegboard, while the big ones can be hung on the wall.
● Toolshed:
If you do not have a barn, tool sheds should be your ultimate storage solution. These storage units vary in size, and that depends on how much storage space is needed. Pick a shed made from galvanized steel as it can withstand the winter season and is resistant to rotting, unlike its wood counterpart. Add cat litter or charcoal briquettes in your shed to absorb moisture and keep the place dry.
● Compact Storage:
If you lack enough space in your home, look for tool organizers or cupboards to store the handheld tools. You can also make a tool organizer through buying a few hooks and hangers for your garage.
Switch off the cordless tools before storage and also remove the batteries. Keep the batteries in a warm place where the temperatures will not drop below freezing levels, such as on the wood surface, to avoid unexpected failures. Ensure you follow the cleaning and storage instructions as per the manufacturers' guide when storing your gardening tools for the winter.
FAQ
● Can You Store Your Garden Tools Outside During Winter?
The best advice would be to perhaps get the right storage facility instead of hanging your tools outside. Proper tool storage will protect them from moisture and ensure they stay effective for years.
Final remarks
Your gardening tools need a little TLC during the offseason; therefore, cleaning and storing them in a cool, dry place means that you will comfortably use them in the spring season. It will take a couple of hours to winterize your tools if you have a few of them, but if you have an extensive collection, you need a couple of days to finish prepping them for the season. However, the rewards are so many that you cannot ignore properly taking care of these precious gadgets before storing them. After all, you will be using the same tools in spring to carry out different gardening tasks.