Diagnose and Solve your Lawnmower Problem with our Free Lawnmower Troubleshooting tool:
Diagnosing and solving common Lawnmower problems
Does your Lawnmower not start? Is there a cutting problem? The Garden Tool Expert Problem Solver helps to diagnose and fix many of your Lawnmower problems. Our unique tool will ask you questions and will lead you to a solution.
It helps to learn how to fix your lawnmower without the need for transporting it to a workshop. Before starting with the fix, always consult the owner's manual. If your lawnmower is still under warranty, check with the manufacturer first.
The tool will help diagnose and fixing the following type of problems:
Problems with wheels and tires
Problems with starting the Lawnmower, or keeping it running
cutting problems, like unusual grass patters
Drive problems. This is when the engine is working, but the Lawnmower is not moving or is moving badly.
Remark: The tool itself will appear above this text. Do not click on the images that show how the tool works, nothing will happen.
How does the problem-solving tool work?
Using the tool is easy:
● Step 1: Wait for the tool to load
After consulting this page you first need to wait for the problem solver tool to load. If somehow it does not load, refresh the page.
● Step 2: Choose your Lawnmower type
Choose your Lawnmower type by clicking on the type.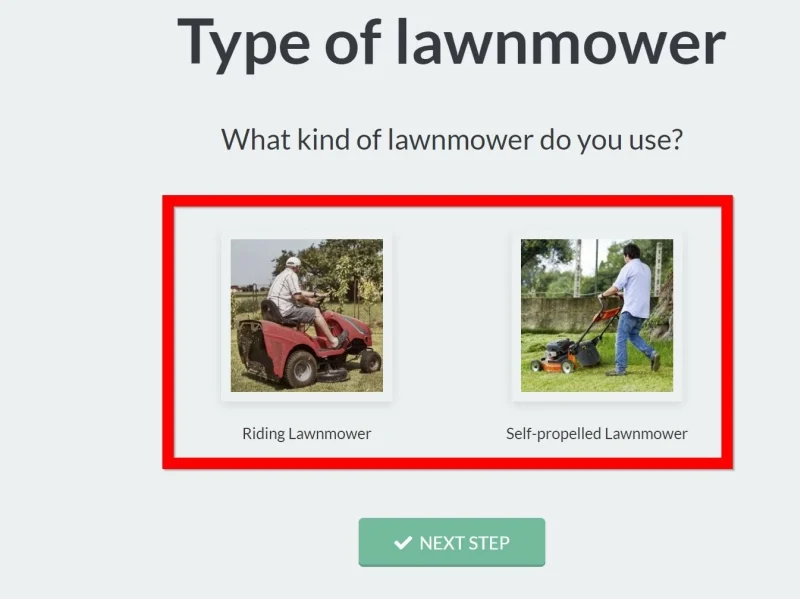 When you have chosen one of the options, a checkmark will be visible. By clicking on another option, you can change the selection. Click on the "Next Step" button to go the next step in the problem solver took.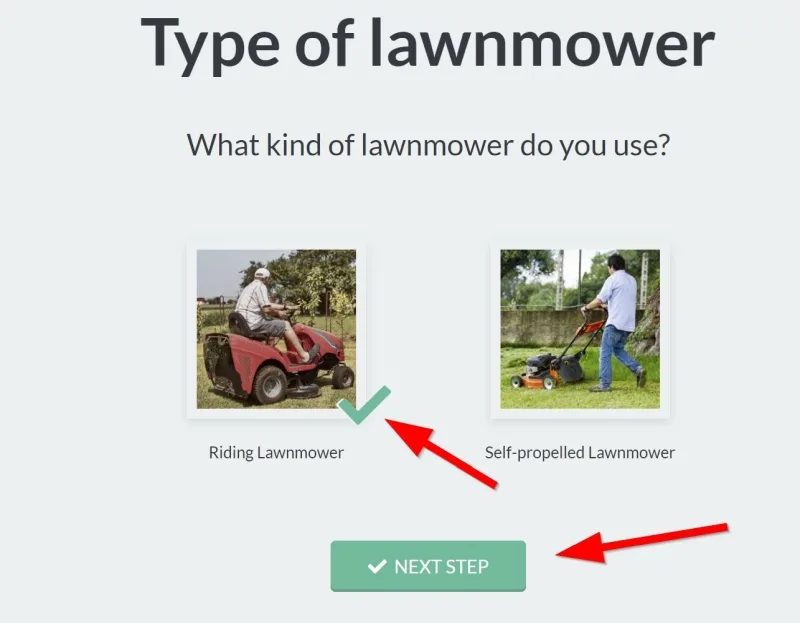 ● Step 3: Continue with your diagnose
Continue with choosing the option that matches your situation best. On some pages, there is a button that opens an article to help with the diagnosis (1). It will open in a new tab, so you can continue later. With the "return to previous step" (under the "Next Step" button), you can go back to the previous step (2).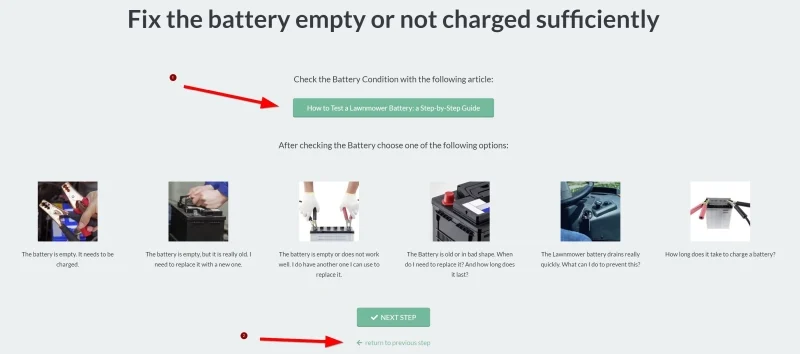 ● Step 4: Fix the problem and Check it
When you have reached a potential fix you will find one or more articles with the details of what to do. You are then asked if the fix was successful, or if there is still a problem. Depending on the answer the tool will continue with the diagnosis.