There is always pressure to buy a chainsaw on sale at a retail store, maybe to save a few bucks, but you should make sure that you do not rush into buying one. If you are interested in purchasing a chainsaw, you might be wondering what size you should choose. These tools come in different sizes and it is best to know which one suits your needs. Should you choose the longest or the shortest? What other factors should help you with the purchasing process?
If you want to buy a Chainsaw you should look at these points:
Gas Chainsaw, or electric corded or cordless chainsaw
The Chainsaw Size
Brand
Your budget
Protective Chainsaw Gear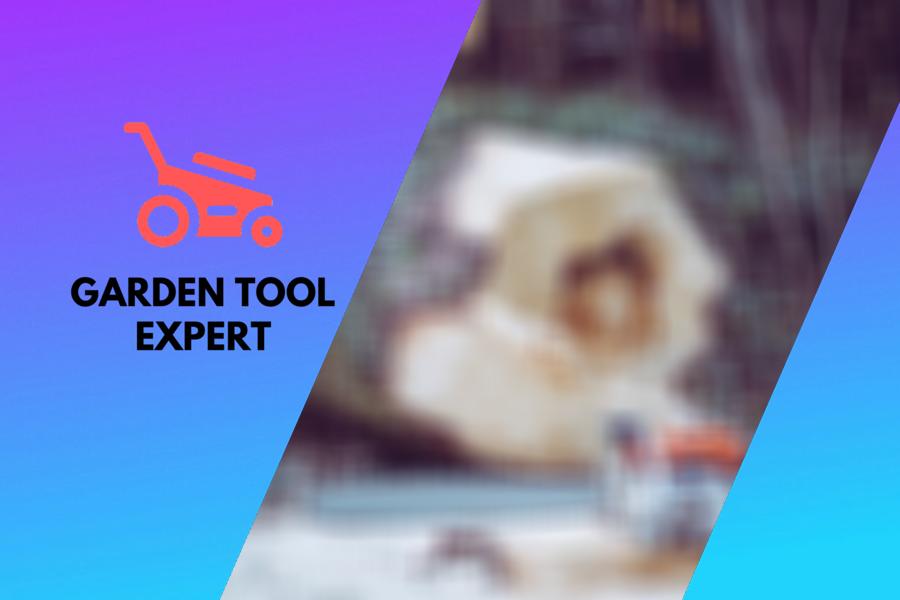 If you're looking to find the best chainsaw brands, this article will help you figure out what you need and how to choose the right one based on your needs. Read on to know how to select the right size and other factors that play a part in choosing the ideal chainsaw for your home.
Picking the Right Size
The size of the chainsaw usually depends on the length of its guide bar, commonly referred to as the blade. It is the metallic bar through which the chain rotates while your chainsaw is running. During purchase, you will get the measurements of the saws guide bar in the ad or the online specifications. For some of the more popular brands, it is possible to change the guide bar for a longer or shorter one. As a basic rule, you should use a chainsaw that is at least 2 inches longer than the thickness of the branch or tree that you want to cut. If the branch you want to cus is 10 inches thick, the guide bar (or blade) of the chainsaw should be at least 12 inches long. But keep in mind that also with a shorter one you can cut thicker trees.
A Chainsaw for Every Task
If you want to complete tasks without wasting time or struggling, it is advisable to find the right length of the chainsaw blade. Here are some recommended sizes can that help you select the ideal chainsaw brand that serves your needs.
Pruning: If most of your work involves pruning small trees with really thin branches, pick chainsaws that are between 6-10 inches. However, choose a smaller chainsaw if the branches are thinner.
Removing The Branches: You would need a chainsaw between 8-12 inches long. Especially if you are removing branches from big trees. They make the job really easy, with little to no struggle. You'll be surprised how quickly you'd get it done.
Small Trees: If you want to cut down a couple of small trees in your garden, the chainsaw size should be around 14 inches. However, that is dependent on how thick the tree trunk is.
Cutting Firewood: In case you are splitting a couple of logs to get firewood, look for a chainsaw that is about 16 inches. You would have to get a more powerful machine for bigger logs of wood.
Medium And Large Trees: When you need to cut trees around 14 inches, a large chainsaw of about 18 inches can work. Large trees more than 20 inches usually require chainsaws that are more than 20 inches long. However, you must read the precautions to avoid making any mistakes.
A chainsaw blade bar length of between 14 to 18 inches is a length that should be ideal for most home users.
Want to Buy a Perfect Chainsaw? There are a Few Things You Should Consider
Chainsaws are quite pricey, and there's nothing worse than buying something that's fake or doesn't last. Everybody wants quality. This is the best way to ensure that the buying process is easy. Here are a few things to consider:
● Cordless, Corded and Petrol Chainsaw:
You must figure out what type of chainsaw you need and consider the advantages and disadvantages of each type. You should also pick the chainsaws depending on whatever tasks you have in mind.
Cordless Chainsaws: You should consider chainsaw brands that make cordless devices especially if you're looking for something very convenient. Most homeowners love these chainsaws because they are very portable. However, the battery might not serve you as long as you would expect, you will need to recharge them more than once. Most of these brands are quite pricey, and difficult for most people to afford.
Petrol: Petrol chainsaws are the best type of chainsaw to buy if you're looking for efficiency. It is a perfect choice for people cutting a lot of logs and not interested in corded chainsaws. Most petrol chainsaws do not need to be maintained for too long and are eco-friendly, making them an ideal choice.
Corded Chainsaw: These gadgets are quiet and easy to maintain. They are also a cheaper option compared to cordless and petrol chainsaws. The downside is that you have to stay near a power socket, or else you will end up cutting the power cable.
● Protective Chainsaw Gear:
Every chainsaw you invest in will come with safety precautions and let you know the ideal equipment that you need. You should check out stores around you for ideal manufacturers who have protective chainsaw gear. They include,
A Helmet: You should protect yourself from flying chips and bits of woods that could hit your head. It would also protect your eyes from debris.
Trousers, Gloves, and Boots: There are trousers made specifically for chainsaw activities. It is made of a special fabric that you can wear while you work so that your clothes do not interfere. It is a must-have.
The gloves let you have a good grip on your chainsaw. The boots are also specially designed to help you stand firm on your feet. They make sure that you do not slip and also protect your feet in case the chainsaw falls on you.
Earmuffs: These are essential products that protect your ears from excessive noise produced by the chainsaw. It is a wise investment in case you do not have ear defenders in your helmet.
● The Chainsaw Size:
It is important to note that you must always pick your chainsaw size depending on the task you have to do. If you choose a chainsaw that is too long, it will be difficult to handle multiple tasks. Choosing the right chainsaw size is also a safety precaution. For example, big chainsaws are heavy and have increased vibration making them unsuitable for cutting small trees or a garden. You could put yourself and your garden in danger. So, pick a chainsaw that is of the right size depending on the task.
Additionally, you need to get the measurements right to ensure that the chainsaw is not too small for the wood that you are trying to cut. If it is too small, it will be impossible to complete the task at hand. Refer to the guide above to know how many inches of the chainsaw bar you need to invest in depending on the task.
● Look For the Right Brand:
A lot of people like to avoid chainsaw rentals, investing in brands that will serve them for a long time. Some brands are more likely to last more than others. However, research proves that a lot of corded chainsaws are more reliable than petrol ones, but this also depends on the brand. If you are looking for the best chainsaw on sale, some brands are more reliable than others. Stihl, Echo, and Husqvarna are some good examples. However, avoid being a slave to specific brands. If it does not work, try the next brand until you find a suitable one.
● Budget:
Paying too much money for chainsaws does not make any sense. It is advisable to look for a company with favorable rates. You will spend a lot of money if you're looking to buy a chainsaw with a longer chain or more power and also a reliable firm grip. Not all popular brands guarantee great quality. Read other people's reviews, this helps you with information on the best models, brands, and bargains. You can also visit your local dealer where you can see and feel the different models.
FAQs on Buying a Chainsaw
● Where Can I Buy Reliable Chainsaws?
Most of these brands, such as Stihl have a couple of local dealers, they have knowledgeable employees that can help you, and you can feel the chainsaw in your hands. But if you know what type you want to buy you can find many good online deals. But check the warranty.
● How Do I Operate a Chainsaw as a First Timer?
A lot of first-timers find it very difficult when they try to run the machine. Many brands provide manuals and tutorials, it shows step-by-step instructions for first-timers trying to use the chainsaw for the first time. However, be sure to follow all the safety precautions to ensure that everyone around is safe. This is the best way to avoid accidents.
Final Remarks
Looking for the right chainsaw does not have to be difficult. The most puzzling thing for most people is picking the right size. All you need to do is figure out the task you need to carry out and carefully select the right brand.
The next time you go shopping for a chainsaw we hope you'll be glad you went through this guide. It will help you know how to select the right one based on the features and its effectiveness.