Safety is one of the most important aspects when using a chainsaw. Different hazards may arise when working with a chainsaw, which requires proper protective gear. Personal protective equipment like a face shield makes it easy to minimize the risk of injury to the face and eyes.
Chainsaw Face Shield
A chainsaw face shield is an essential part of a chainsaw protective gear. It helps protect against several hazards. The most important is against flying particles and debris reaching your eyes and head. Many models include a helmet and earmuffs against the loud chainsaw noise. But it also protects your eyes against UV light. Some models have a rain neck protector, so you don't get wet when working in the rain.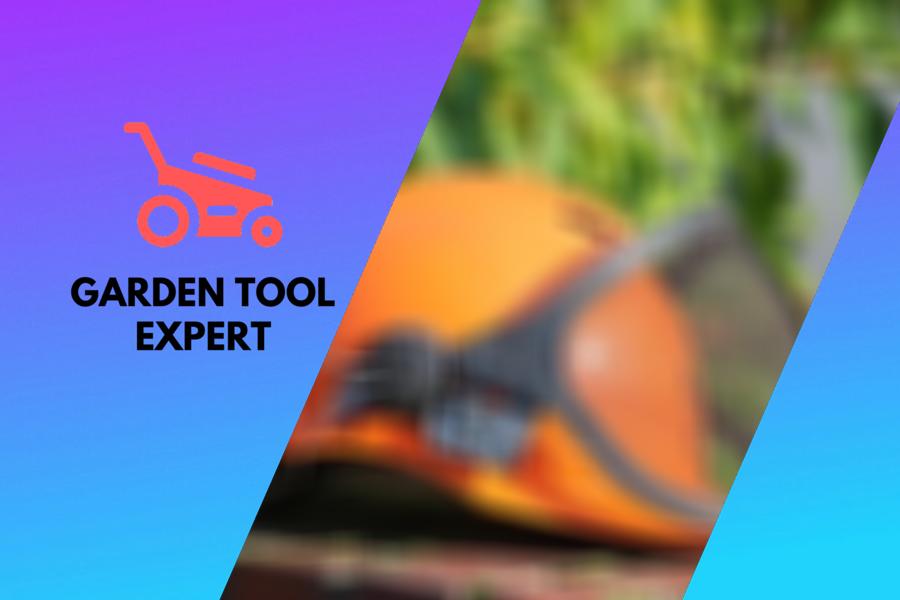 Continue reading to find out more about chainsaw face shields. I will list the key features and factors to consider when looking for a new chainsaw face shield. At the end of the article, I will look at some more popular brands.
Key Features of Chainsaw Face Shield
A chainsaw face shield is an essential part of your protective gear. Generally, it gives the use eye, ear, and head protection. Some models have some additional features.
● Chainsaw Face Shield: Eye Protection
The chainsaw face shield should be equipped with an anti-fog coating on its surface so that you can conveniently use it both indoors and outdoors. In addition to that, it also needs to have UV light protection to minimize the amount of harmful UV light that can reach your eye. The face shield should be low enough to provide enough protection for the entire face, throat, and chin.
● Chainsaw Face Shield: Ear Protection
Protecting your ears is as important as protecting your eyes and face. It will be an added advantage for you if your chainsaw face shield has integrated earmuff. This helps protect your ears against the noise of the chainsaw. Good ear protection shields against the loud chainsaw noise but still makes communication with others possible.
I always recommend trying the earmuffs before purchasing, particularly if you plan to use them often. Some feel much more comfortable than others.
● Chainsaw Face Shield: Head Protection
In addition to protecting your ear and eyes, it's equally important to ensure that your head is properly protected. This is the helm part of the face shield. It should help protect you against falling objects and flying debris. An ideal chainsaw face shield should have an adjustable ratchet system to fit your head correctly. You wouldn't want your face shield to keep falling off while you're working.
I always recommend trying the help part before purchasing, particularly if you plan to use them often. Some feel much more comfortable than others. I should be a good fit for your head, but not too tight.
Factors to Consider when Buying a Chainsaw Face Shield
In addition to the key features of a chainsaw face shield, you also need to know the right things to look out for when buying a chainsaw face shield. Here, I'll show you everything you should consider to help you buy the best chainsaw face shield.
● Chainsaw Face Shield: Fit
A factor that is often overlooked is the fit. If the face shield does not fit well and is uncomfortable, you will probably wear it less often than you should. If you use your chainsaw often, it means you have to wear your face shield for extended periods. Always check that the help and earmuffs fit well. Both should not irritate, even after wearing them for some time. But they should both be tight enough to do their work.
● Chainsaw Face Shield: Breathability
Breathability is also important to consider when buying a chainsaw face shield. Breathability is closely related to the fit and is focused on the comfort you get from the chainsaw face shield. Some face shields are primarily uncomfortable, even if you use the right size, and even the slightest discomfort you feel can limit your work precision.
Ensure that the face shield makes breathing easy and has holes to allow air to pass through it. You might also need to check the thickness of the chainsaw's padding. Sometimes, this padding tends to be very thick and won't allow air to pass through effectively.
● Chainsaw Face Shield: Visibility and UV protection
Good chainsaw shield visibility is also a key factor in cutting accurately. Poor vision can lead to accidents and injuries.
In addition to visibility, UV protection is also an important factor that you should consider when buying a chainsaw face shield. Not every face shield offers this feature, and it is often seen in more high-quality face shields. Similar to sunglasses, it protects the user against harmful UV radiation
● Chainsaw Face Shield: Durability and Material
When getting a chainsaw face shield, you need to look at the durability and quality of the materials. Materials like polypropylene and polycarbonate generally absorb impacts better than other materials. You need to ensure that the material is strong enough to cope with all situations you can expect.
● Chainsaw Face Shield: Maintenance
The level of maintenance for each chainsaw face shield differs. For example, some models only require little cleaning or rinsing to remove dirt, while others require more serious washing depending on the used materials.
If you use your face shield regularly, it will face wear and tear. For some models, you can get spare parts to fix something if it breaks. If the helmet is cracked, can you replace it? If the foam from the earmuffs is damaged, can you replace it? These are factors you should consider before you buy a chainsaw face shield
● Chainsaw Face Shield: Cost
The main factor that influences the cost of a chainsaw face shield is the brand, material, and features. Regardless of your budget, you need to ensure that the face shield features will provide maximum protection. In addition to that, you may need to compare different prices available
In some cases, selecting a chainsaw face shield that's perfect for your budget may be challenging, especially if you don't know how often you will use it. Your type of work will determine whether you need a regular helmet or a professional one. People often assume that a face shield is unnecessary, especially for simple home maintenance. Still, your safety should always be your priority, and you'll need to protect your head from falling branches and twigs.
● Certification and Safety Standards
The last thing you might need to consider is the certification and safety standards of the chainsaw face shield. Check the type of approved work that the face shield is designed for. Generally, it should contain the head, ear, and face protection. So including visors and earmuffs. Check that the product is certified CE or ANSI and meets necessary safety regulations.
How long does a Chainsaw Face Shield Last?
Most chainsaw face shields are designed to last for at least three years with heavy usage if appropriately maintained. But the lifespan generally depends on the materials, the build quality, how frequently you use them, and how you treat your chainsaw face shield.
Generally, I recommend not going for the cheap ones if you plan to use them regularly. My experience is that they have a lot of wear and tear, particularly the earmuffs and helm part. Ensure that you can replace components to fix a broken helm or earmuff, so you don't have to purchase a new face shield. Of course, if you do not plan to use it often, it can be different.
What is the Best Chainsaw Face Sheild?
Now that you already know the key aspects to look for when buying a chainsaw face shield, you might be wondering what some of the better options are on the market. There are different chainsaw face shields from different manufacturers. Some look pretty like each other. Others have some additional features.
● STIHL Chainsaw Face Shield
STILH is a well-known brand for different handheld outdoor power equipment, including helmets and face shields. The chainsaw face shields from STIHL are made from high-tech polymers to offer good protection and fit many users. They can be a good choice for many different types of jobs.
STIHL chainsaw face shields are ANSI complaints and meet general safety requirements.
● Husqvarna Chainsaw Face Shield
Husqvarna is another brand that sells durable and reliable chainsaw face shields. The helmets from Husqvarna are made from high-quality materials, meet safety standards, are ANSI compliant, and are also a good choice for most jobs.
I know many users that are perfectly happy with Husqvarna chainsaw face shields.
● Oregon Chainsaw Face Shield
This is another reliable chainsaw face shield brand that you can choose. Their models are impact-resistant, and most have several ventilation holes for increased breathability. Other features include a durable, wide stainless steel mesh visor for better vision and articulated ear cups.
● Lincoln Electric Face Shield
Lincoln Electric Face Shields uses a clear polycarbonate lens, making it a lot thicker than several other brands. It has a front and back headband that is adequately cushioned to reduce pressure on the face. Also, the face shield is versatile, and you can use different types of lenses on it.
The face shield does not have integrated ear protection, meaning you must wear separate earmuffs. Some like this, as you can choose earmuffs you prefer more Others do not like it because you have two items to put on and off.
Lincoln Electric face shields also do not include a hard helmet, but they sell an adapter for that. What I personally like less is the dark color, as this makes them less well visible.
● UVEX Face Shield by Honeywell
The UVEX face shield is a more generic face shield that can be used for many jobs, including your chainsaw. If you do not use your chainsaw often and need proper protection for other more rugged jobs, this can be an excellent choice.
But it does not include a full helmet and earmuffs. But it has a different design that offers full facial protection and protects you from impacts of airborne debris. It is lightweight and uses a clear polycarbonate visor for good visibility.