Carrying a chainsaw can cause injuries and pose other dangers, especially if it's not packed adequately. A backpack can also be a great way to store additional items like some tools, an extra chain, or spare gas and chain oil. In the case of an electric chainsaw, it can contain spare batteries. Some brands even store the battery in the backpack to make the chainsaw lighter.
Chainsaw backpack:
Chainsaw backpacks are an excellent method to carry a chainsaw and accessories with you. Many backpacks are available in the market for both gas chainsaws and electric chainsaws. Ensure that the backpack you buy is durable and has strong straps, and wear it correctly. Some brands also have battery backpacks, where the backpack contains the battery for the chainsaw.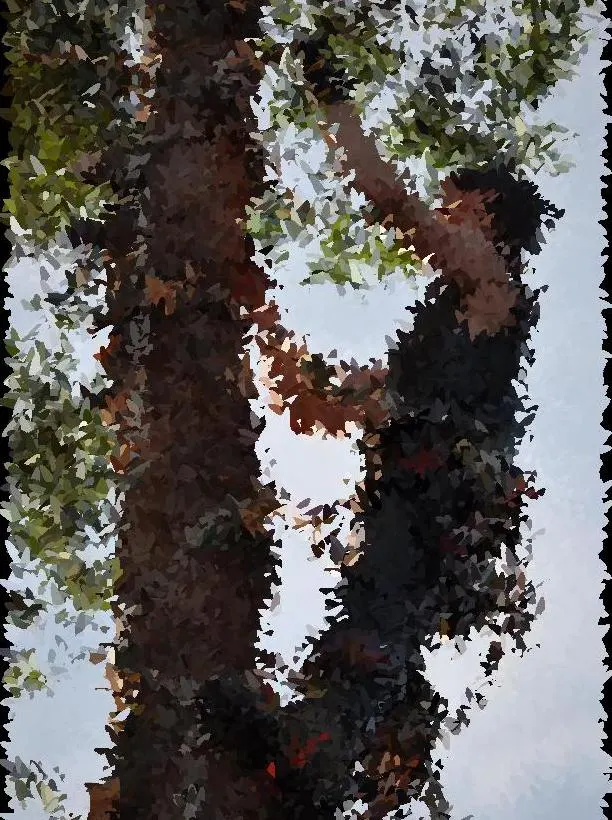 Even though there are other ways to carry a chainsaw safely, a chainsaw backpack is the most popular way to do this. This article will show you what you should look for when buying a chainsaw backpack, and I will also give some tips to make your chainsaw backpack more comfortable.
Chainsaw Backpack
There are several brands of chainsaw backpacks available in the market. The backpacks are primarily designed to make it easier and safer to carry a chainsaw with some additional items.
Most professionals and people who use chainsaws consistently complain about how to carry their chainsaws when working safely. Sometimes they may need to cover some distance to get to the location they want to work. Having the chainsaws in your hand can be somewhat uncomfortable. However, with a chainsaw backpack, they can safely and comfortably carry their chainsaw.
Whether you're a professional worker or not, you can buy a chainsaw backpack to help you carry and store your chainsaw without any inconvenience. In addition to that, you also need to ensure that the bag has proper pockets and enough space for other extra items you may want to carry.
One important thing to ensure is that the straps should be long for flexibility when you hang the bag on your back. The strap should also be strong to provide good support for the chainsaw.
● Chainsaw Backpack Innovations
Chainsaw backpacks are generally designed to improve ease and comfort and make carrying your chainsaw and accessories a lot easier. Today, there are some designs that you'll find on the market that further make it a lot easier to use chainsaws. These innovations include:
Backpacks that store the battery: Some backpacks are ergonomically designed, which allows them to carry backpack batteries easily. With this, you can easily switch or detach batteries while keeping the weight on your back and not in your hands. When the battery is in the backpack, the chainsaw will be lighter and easier to maneuver. And it can contain a much bigger battery.
Engine in a backpack: Another innovative design that you'll find is the engine in a backpack which enhances the even distribution of load. In this design, the engine is placed in a harness that will be on the user's back. Also, the cutting equipment is attached to an extension for improved flexibility and comfort. The design makes work a lot easier and also increases precision. The drawback is that there needs to be a mechanical connection between the backpack and the chainsaw. Today it is mostly used for smaller pole chainsaws.
How to Choose the Best Chainsaw Backpack
If you've decided to buy a chainsaw backpack, you need to know what to look for. There are so many options available in the market that can make it challenging to select a suitable backpack. Use the following points to help select the best option for your situation:
● Backpack Price range
One of the first things to consider when buying a chainsaw backpack is how much you prefer to spend. Price can significantly influence the brand and type of chainsaw backpack you settle for. I always recommend setting a price you are willing to pay to help limit your search. Like most product marketing, they try to convince you to pay more.
In addition to that, the price also depends on the location you buy the chainsaw backpack. The price for the same type may not be the same in a different store or time of the year. The more time you have, the better deal you can find.
● Backpack Brand
The next thing you'll want to consider when buying a chainsaw backpack is the brand you buy. Popular brands are generally more expensive than less popular brands, and some brands will have products that use higher quality materials and stronger build quality. Depending on the product you settle for, the brand can be a key determining factor of quality, efficiency, and durability.
● Backpack Functionality
Before you buy a chainsaw backpack aks yourself what the purpose is. Do you think you will cover substantial distances? How many other things do you plan to store in the backpack? How often are you going to use it? What is the size of the chainsaw you will use it for (bar length)?
Buying a chainsaw backpack for daily or long-term use is a good reason, but if you're buying the backpack for one-time use, you may need to reconsider.
● Customer Reviews of the backpack
Whether it's a chainsaw you're buying or any other product, it's always important to go through what other people think about the product. It can give more information about what they liked about their purchase. Also, read reviews of similar models from the same brand. Some brands change the model number often to make comparison difficult. But in reality, a new model is not suddenly an utterly different backpack.
You may need to check and ensure that the product has many positive reviews because it's a sign of good quality. Avoid any product with many negative reviews and complaints from customers. Don't settle for products that have less than three stars rating.
● Pros and Cons of the backpack
The pros and cons of the product is another factor you'll need to consider when choosing the best chainsaw backpack. You'll need to understand the pros and cons of the backpack beforehand. This will help you know the potential disappointment to expect after receiving the product. You can also check reviews for the pros and cons of the products. If you have a good and trustworthy dealer, this can be an excellent location to get some more information as well,
● How long do you plan to use the backpack
The time you think you will use a chainsaw backpack is another factor to consider. You wouldn't want a backpack that will only last you for a few months if you plan on using it for many years. On the other hand, you don't want to pay more for something you only plan to use for a temporary project. You can check the product description to get an idea of how long you can expect the backpack to last.
● Warranty of the backpack
The last thing you'll want to consider is if you'll be getting an extended warranty or not. A warranty will show the accountability of the seller or manufacturer, especially if any damage occurs. You can also confirm if the seller will accept returns, especially if there's a fault during delivery or if you don't receive the right order.
STIHL Chainsaw Backpack
STIHL makes several types of backpacks. One
● Multipurpose STIHL backpack
The STIHL chainsaw backpack is a multipurpose backpack you might want to consider getting. Its distinctive features are the removable bar scabbard with an inbuilt holder for tools. The robust plastic of this backpack is also a fantastic feature as it comes with a secure latch. STIHL chainsaw backpack has several other excellent features, like a file and wrench holder.
The STIHL chainsaw backpack is a suitable option for different chainsaw brands. It weighs around 7 pounds, and the dimension is approximately 22 x 14 x 14 inches. Also, STIHL is one of the more affordable options from a good brand.
The only drawback of this backpack is that it doesn't have enough space for accessories. However, it's lightweight, features a solid latch, and is made from durable plastic material.
● STIHL Chainsaw Battery Backpack
The STIHL Backpack battery is an innovative way to get gas-powered performance from battery-powered equipment, like a chainsaw. The backpack contains a high-capacity battery that can be used for various power tools. When used with a chainsaw, it can power a chainsaw for up to 12 hours. Of course, the millage you will get will depend on the use case.
Using such a large battery means not having to charge during the day. And having it in a backpack has the advantage that the chainsaw itself will be lighter compared to other gas and electric models. This makes it more maneuverable. The backpack battery can also be used for other STHIL tools.
How Can I Make My Chainsaw Backpack More Comfortable?
When it comes to backpacks, many things can go wrong. The last thing you want is to feel pain in your hip or shoulder. Something that can happen when wearing the chainsaw backpack becomes uncomfortable. It's normal to feel discomfort when wearing a chainsaw backpack, particularly during the first few times. But it should get better over time.
Here's a troubleshooting guide that you can use to make your chainsaw backpack more comfortable:
● Sizing your backpack correctly
If your chainsaw backpack starts to hurt or the weight starts to pull in a direction you don't like, you'll need to ensure that the backpack is fitted correctly. Backpacks come in different sizes and fit differently when on your back. To avoid discomfort, you need to ensure that the backpack is properly fitted.
The shape of the shoulder straps, belt, and torso length are important factors that can affect the bag's comfort. You need to ensure that the suspension is correctly sized because it will enhance the backpack's weight even distribution.
Use the hip belt to stabilize, evenly distribute, and secure the pack's weight. The hip should bear the main weight of the backpack, not the shoulders. However, you'll also need to ensure that the size of the belt matches your waist size. This also applies to the shoulder straps. Shoulder straps aren't the same for every backpack you find. Some are straight, while others have S curves. Generally, backpacks with S curves are generally more comfortable than those with straight curves.
● Wearing your backpack correctly
To make your backpack as comfortable as possible, you need to wear it correctly. Many backpack users (not only chainsaw ones) do not wear their backpacks correctly, leading to quite some discomfort.
Use the following steps to wear your chainsaw backpack correctly:
Step 1. Lose the straps: Lose all the straps to make it easy to get an initial fit.
Step 2. Hip belt: Buckle the hip belt, and ensure that it properly sits on your waist. The main weight of the backpack should be on the hip belt.
Step 3. Shoulder strap: Ensure that the shoulder straps are properly synched. The shoulder straps can be pretty loose if the belt strap is tight. The weight of the backpack should be on the hip.
Step 4. Sternum strap: Connect the sternum strap if the backpack has one. This will ensure that shoulder straps stay in place.
Adjusting any of the straps above will help to make the chainsaw backpack feel more comfortable. It's more mentioning that backpacks are not created equally, and you'll need to make a few adjustments before you get the backpack to fit you appropriately.