Chainsaws are handy tools for cutting woods and other lightweight woodworks. Before the invention of chainsaws, people used an ax to cut down trees. It is scary thinking of how the people of those eras coped with the manual cutting of woods with an ordinary ax.
The arrival of the chainsaw changed a lot of things. The invention of different types of chainsaws means you have an array of options within your disposal. So, irrespective of your need for a chainsaw, there is a perfect one for you. With chainsaws, a new logging experience was born. You do more with limited stress.
As a new user, shopping for the best chainsaws out there can leave you confused. There are many types, and without a proper guide, you might end up buying something more complicated to use than you envisaged. You might be wondering, 'how do I choose the best chainsaw; what brands of chainsaw are the best?' Worry no more! Our team of experts will take you through an in-depth review of the best chainsaws for your money.
Do not be in a hurry to leave this page, grab a seat and possibly something to munch as we walk you through the top 10 best chainsaws to spend your money on.
1. Greenworks 20312 Chainsaw
The Greenworks 20312 is a battery-powered chainsaw. When compared to other battery-powered chainsaws, it comes out top. A major unique feature is the 4.0Ah Lithium battery and the 16 inches bar it comes with. It takes approximately 2 hours to be fully charged and can last up to 100 cuts.
It is a cordless chainsaw that delivers impressive results with minimal efforts. Maintaining it is quite easy and cheap when compared to other chainsaws in the same category.
Other amazing features of this powerful chainsaw include the following;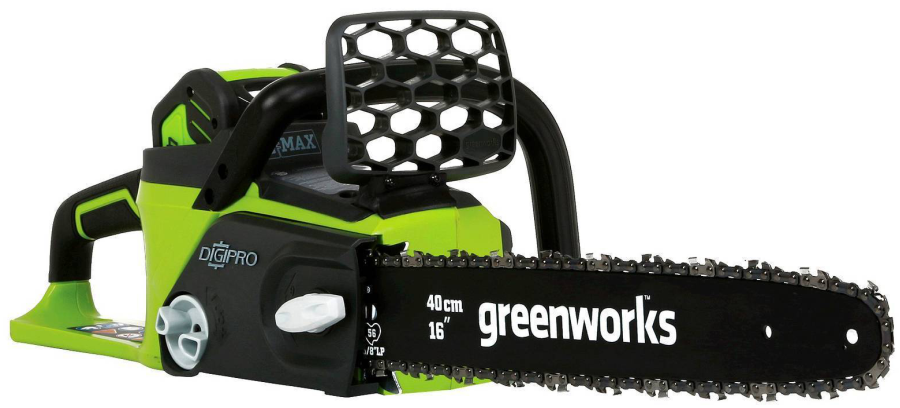 Core Features
Comes with a 16-inch heavy-duty bar
Battery and charger included
Fitted with a brushless motor
Can run for about 120 minutes when fully charged
It runs on a 40V G-MAX rechargeable lithium-ion battery
The chainsaw runs for 120 minutes on a single charge
It weighs 10.36 pounds
Can take up to 100 cuts per charge
Up to 70% less vibration
Pros
Cuts quite well
The Lithium-Ion battery makes it lasts longer
Quick recharge
It is cordless and lightweight
It is portable
It makes less noise and vibrations
It comes with a powerful motor thus giving it a compelling performance
The anti-kickback and electronic braking system gives it a unique safety feature
Cons
Charging it now and then can be energy-sapping
Issues of oil leakage are rampant
There have been reports of chain falling off
Click here to find the best price.
2. Ego Power Chainsaw
The Ego Power Chainsaw is another cordless battery powered chainsaw we cannot but include in this list. It has convenience as a significant advantage.
With a 2.5Ah lost lasting battery, a brushless motor, and an impressive 14-inch bar, it delivers a top-notch performance that can only be rivalled by a few chainsaws in the same category. This particular saw is ideal for those looking for minimal applications. This chainsaw is perfect for home use but can also be used for other heavy-duty applications. It excels in smooth and comfortable cuts. Also, the blushless motor helps in product durability and long-lasting lifeline.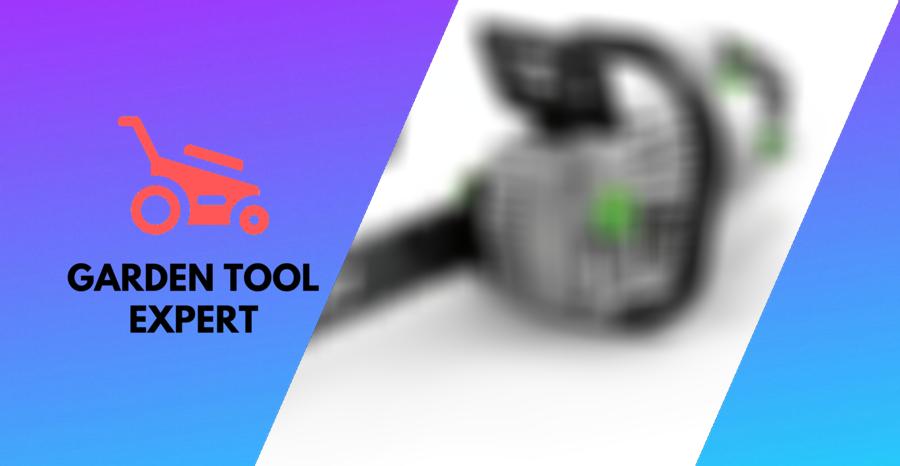 Main Features
It is cordless
It comes with a 14-inch bar and chain
The chainsaw bar is enabled for reverse drive
Kick-back is optimally low
It can deliver a top speed of up to 6800 RPM
It comes with a kickback brake and a tension adjustment
It weighs approximately 1.4 pounds
It comes with a 3.5HP 14.5Amp engine
Pros
It is easy to adjust
Long-lasting battery
The power and speed is impressive
Very portable since it is lightweight and cordless
The water-resistant construction protects it from water damage
Designed to protect against kickback
It is very comfortable
Easy to use
Metal bucking spikes
Cons
It requires frequent oiling
It requires charging after each frequent use.
The chain has been adjudged to come off by some customers.
Click here to find the best price.
3. OREGON CS250-S6 Chainsaw
Oregon is a trusted manufacturer of fantastic tools, and their CS250-S6 Chainsaw is a complete masterpiece ideal for some DIY woodwork. The Oregon CS250-S6 Chainsaw is an easy to use tool. It can run for hours and quite easy to maintain. This gives it an edge over order cordless chainsaws.
While it is true that this chainsaw might not be the most performing tool out there, but none the less, it offers a perfect performance for some DIY craftsmanship, plumbing works, etc.
 The price is quite affordable, thus making it pocket-friendly for those on a budget. It is portable, easy to manoeuvre, and comes with a 1.25Ah battery affixed to the hood.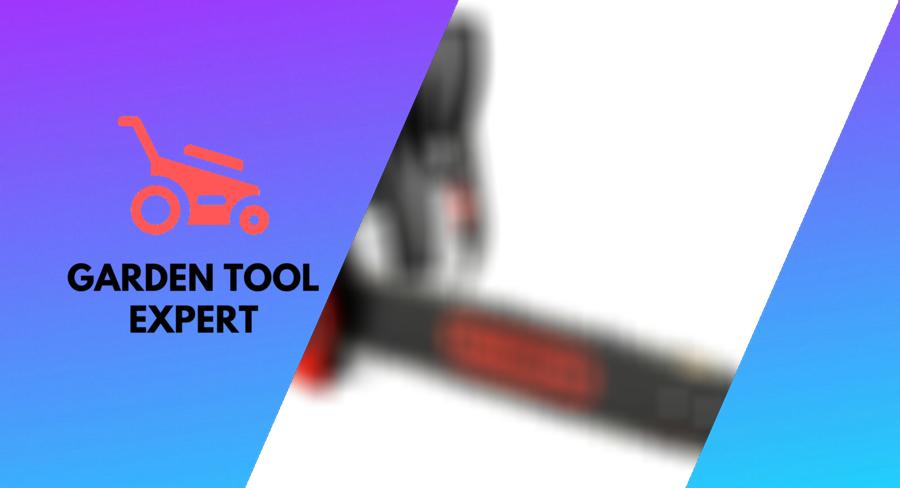 Main Features
It is a 40-Volt Chainsaw
It comes with a 14-inch guide bar for easy use
It comes with a power chain and an operating instruction guide
The battery pack comes with a rechargeable 1.25Ah standard battery
It comes with an automated oiling system
It comes with an inbuilt sharpening system
It weighs approximately 9.3 pounds
It can run for about 60 minutes in a single charge
You can get up to 125 cuts from a single charge
Pros
To start it, all you need is to press a button.
It is convenient to use and hassle-free
The enhanced anti-kickback feature makes it perfectly safe to use
It has no warm period, meaning you can start using it immediately for your purpose
It is quite affordable and pocket-friendly
It has a long battery life
Sturdy construction
It comes with a LED control board
Cons
It has a limited warranty option
It cannot be used for cutting bigger trees
The power being on the low levels makes it unideal for handling heavy-duty situations
The battery isn't strong enough to last more than an hour, meaning you have to keep recharging the battery after each hour.
Click here to find the best price.
4. WORX WG303.1 Chainsaw
Made for precision and professional applications, the WORX WG301.1 chainsaw is an electric-powered chainsaw designed with those that engage in heavy woodworks in mind. Its reputation precedes it as one of the best corded electric chainsaws in the market.
With a powerful 14.5 Amp motor, all you need to do is to plug it into a 120-volt power outlet, and you are good to go. It has a long bar, and with constant lubrication, you are guaranteed a clean and steady cut.
Also, it is designed with starters in mind. So, if this your first attempt at getting an electric chainsaw, worry no more. The WORX WG303.1 Chainsaw is your ideal tool. When compared to other gas-powered chainsaws, it is much lighter and also produces less vibration and noise, ensuring you are comfortable while handling it.

Main Features
It comes with a 3-year warranty
It is a corded electric powered chainsaw with 120-volt power
It weighs approximately 11 pounds
It comes with an automated braking and anti-kickback system
It has 3.5HP Built-in 14.5 Amp motor
The tension adjustment is automatic
It has an automatic lubrication system
It comes with a 16" bar and chain
It comes with a 200ml oil reservoir
It is easy to maintain
Pros
It is easy to fix minor scratches
The breaking and anti-kickback features make it very safe to use
The auto chain tension feature ensures you don't have to tighten or loosen the chain manually before being used.
The motor is very powerful
It is quite lightweight and portable
It is affordable
The ergonomic handle offers comfort while handling the chainsaw.
Cons
The chainsaw is a corded one, thus making your manoeuvrability to be limited to the length of the cord.
It doesn't fix deep scratches
Click here to find the best price.
5. BLACK DECKER LCS-1240 Chainsaw
The Black Decker LSC-1240 Chainsaw is a battery-powered chainsaw that is "notorious" for its simplicity of use and portability. It comes with a rubber wrap around the handle, which makes it easy to handle. Powered by a 2Ah lithium-ion battery, this chainsaw is specifically ideal for light home works like pruning and cutting of falling trees.
In terms of the runtime, it is quite okay. With a single charge, you can cut as much as 60 4-by-4 pine lumbers on the average. This is an excellent result for a chainsaw of such caliber. However, for it to run for hours, you need to have some good oil supply to keep it lubricated. The tool-free chain tensioning allows for quick and easy chain adjustments, and it also features a lightweight design for ease of use and manoeuvrability.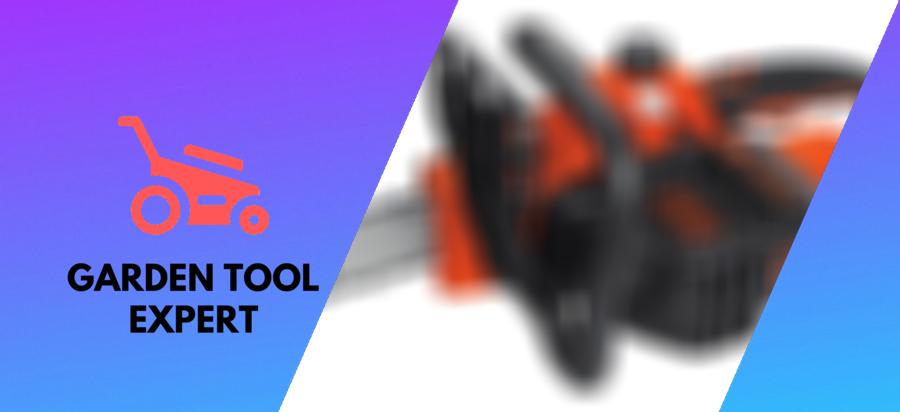 Main Features
It comes with an automated oiling system
It weighs approximately 10 pounds
It comes with a tool-free tension adjustment
Tool-less chain tensioning for fast and easy adjustments
It comes with a 12" bar and chain.
The rechargeable 2.0Ah 40V Lithium-ion battery is very powerful
Requires minimal maintenance
Full wrap-around handle for comfortable cutting in different orientations
Pros
The price is highly affordable and pock-friendly
It is cordless and lightweight
The chainsaw is quite portable
It comes with a tool-free chain tensioning
It has an automatic oiling system
It comes with a wrap-around handle that makes it very comfortable to hold
The 12″ bar and chain is designed for smooth and fast cuts
Cons
It requires a lot of motor oil to function effectively
The battery does not last very long
For you to use it effectively, you have to recharge it now and then regularly.
The 12" chain and blade limits it to only small tasks such as cutting falling limbs of trees, pruning of trees, etc.
Click here to find the best price.
6. Remington RM1425 Chainsaw
Remington is a brand people love and their product—Remington RM1425 Chainsaw is a masterclass that cannot be ignored by any woodworker that knows his onions. This chainsaw is perhaps the lightest and cheapest chainsaw you can find out there. It is an electric chainsaw that is powered by an 8 Amps motor.
With this chainsaw, you will not allow the shrubs and small trees in your compound to overgrow. You want to know why? The Remington RM1425 was explicitly designed for such purposes (cutting of small branches, pruning of trees, etc.). It comes with a 14-inch bar, which gives it balance and allows for efficiency while cutting. It requires minimal maintenance, and with a push of the oiler button, you will easily lubricate the saw.

Main Features
It requires minimal maintenance
The chainsaw comes with a 14" bar and chain
It comes with an eight Amps motor
Portable and lightweight
It is equipped with an external chain tension system
It weighs about 6 pounds
It comes with a 2-year warranty
Pros
It has low to zero kickback
The one-button oiling feature makes it very convenient to use
It requires minimal maintenance
It does not require assembling
It is lightweight thus easy to handle and work with
Relatively cheap when compared to other chainsaws
It is easy to start since it requires no gasoline
Cons
Since the chainsaw is corded, your manoeuvrability with the chainsaw will be limited to the length of the cord.
The chainsaw cannot handle extensive commercial projects
It requires the availability of electricity before it can be used
It can sometimes spray back too much debris
The auto oiler can get clogged and fail
It can get overheat
The chainsaw does come extras such as the case
There have been complaints from customers about the operational manual being too vague.
Click here to find the best price.
7. Husqvarna 240 Chainsaw
Husqvarna is known to be a dependable manufacturer of a gas-powered chainsaw, and their Husqvarna 240 chainsaw is a true reflection of what they are capable of achieving. It is the ideal tool for firewood cutting, tree pruning, and other light jobs.
The Husqvarna 240 chainsaw is quite easy to start. It comes with some excellent built-in features. The built-in features include an ergonomic design and an X-Torq engine for reduced emission and fuel consumption. One significant way to get fatigued quickly while using a chainsaw is to use a heavy chainsaw.
The weight and the vibration will wear you out and can even lead to accidents. However, the Husqvarna 240 combines topnotch lightweight and vibration reduction technologies to reduce users' fatigue. The 240 Chainsaw comes with 2Hp engines that deliver incredible power while being used. Either way, you can never go wrong with using this lightweight gas-powered chainsaw.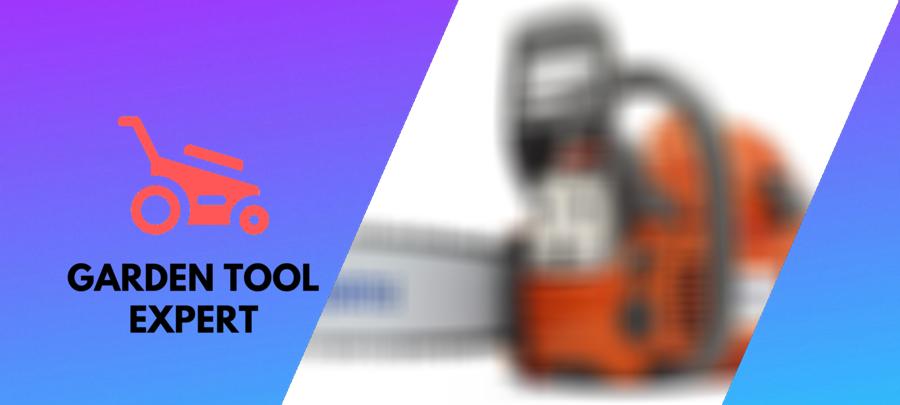 Main Features
It comes with a combined choke/stops control that allows for easier starting and engine flooding control
The 240 chainsaw comes with a 16" bar and chain
The X-Torq helps deliver low fuel consumption and low emission
It comes fitted with a 38 cc 2-stroke engine
It has a top speed of 9000 RPM
It weighs 10.3 pounds
An air injection to remove larger dust and debris
Pros
It is excellent for light works
Ideal for beginners
It is a pocket-friendly chainsaw
It is economical and consumes less fuel
It is very portable to handle
The efficiency level is very high
The chain tension system fixed to the side allows for easy access
Cons
The saw can only be used for lightweight functions
The emissions from the chainsaw end up polluting the environment
It has very high noise levels
Click here to find the best price.
8. Makita XCU03PT1 Chainsaw
The Makita XCU03PT1 Chainsaw is a 14″ a cordless and battery-powered low maintenance chainsaw that offers portability and efficiency on a small budget. Like other electric chainsaws, they run quieter than the gas models and are very easy to maintain.
This chainsaw is perfect for those who have personalized and non-industrialized projects in mind. Though the name Makita might not have sounded like what you've heard before, then, they are known for manufacturing high-power tools across the world.
The Makita XCU03PT1 is a cordless 14" that offers the equivalent of 32cc of power. Even though it can be used for cutting larger trees, it is best suited for trimming and cutting other smaller jobs. With the Makita built outer rotor, the power provides high power efficiency. Other smart features you are yeaning to know are listed below.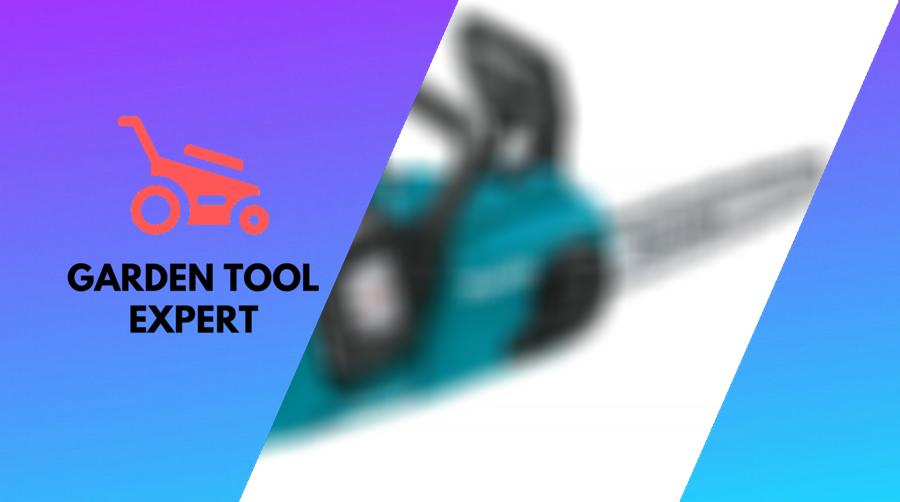 Main Features
The saw comes with a 5.0Ah 36V Lithium-ion battery.
It weighs under 19 pounds
Requires little maintenance when compared to other chainsaws in the same category
It comes with a 14" bar
The two 18V LXT® Lithium-Ion batteries deliver power and performance without leaving the 18V LXT® platform
It has a low noise level and zero emissions for your comfort while operating it
It has a less kickback level
The chainsaw comes with an Extreme Protection Technology (XPT™) which is engineered to provide increased dust and water resistance in harsh job site conditions
Pros
It is very comfortable to hold and handle
The chainsaw comes with some of the most advanced security features you will see in a chainsaw.
Ideal for any purpose you will need it for.
It comes with a 3-year warranty that covers all known chainsaw problems you might encounter.
It is portable
It cuts quietly
It requires low maintenance
The XPT Features (Extreme Protection Technology) helps to make the chain dust and water-resistant in harsh job sites
Cons
It is heavy
It is costlier than most batteries powered chainsaw
Click here to find the best price.
9. Husqvarna 460 Chainsaw
Sure, there are many chainsaws in the market, but the truth remains that none matches the ruggedness of the Husqvarna. The Husqvarna chainsaws are known for their efficiencies and durability, and the 460 series in its production is an embodiment of everything good.
The Husqvarna 460 chainsaw is a gas-powered chainsaw that thrives on its ability to power through the toughest of logs with relative ease. The 460 is perfect for you if you can handle a 13-pound chainsaw. It is available in a 20 or 24-inch bar. It is the go-to chainsaw for people that are into professional lumbering works.
It comes with an adjustable automatic bar oiler. The long bar and chain make it perfect for cutting large trees with ease. Other key features that will help you to consider buying their products are listed below.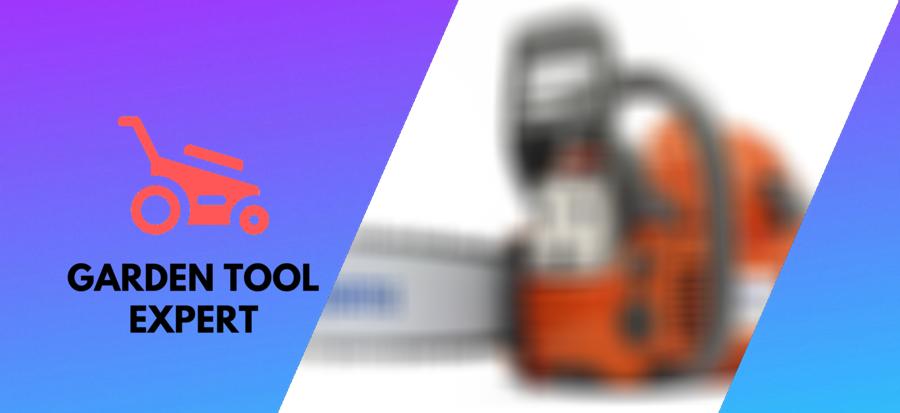 Main Features
The chainsaw comes with a 60.33 cc engine power
It embodies a 3-piece crankshaft
It comes with a side-mounted chain tensioner
It weighs approximately 12.79 pounds
It comes with a 20" bar
High torque over a wide rpm range for severe cutting
The X-Torq engine helps to reduce fuel consumption
Low vibration control
Smart Start Starting System
Ergonomic saw body
Pros
It is effortless to start and operate
It is lightweight and portable
It is a very powerful chainsaw
The tensioner is easily accessible
It is fuel-efficient
The ergonomic body helps the body to balance well for easy handling of the saw's power
The LowVib vibration control lets you work longer with less fatigue
Cons
The noise level is very high
The fume emissions can harm the environment
Click here to find the best price.
10. Dewalt DCCS690M1 XR Brushless Chainsaw
The Dewalt DCCS690M1 XR Brushless Chainsaw is a 16-inches cordless battery powered chainsaw that combines portability and agility to deliver a seamless cut. The saw comes with a 16-inch bar that makes the handling, cutting, and bucking of trees with relative ease.
The chainsaw comes with a 40 volt, 4-amp hour, lithium-ion battery, which gives you an edge as you don't have to worry about re-fueling. Also, the pressure is sensitive to touch, meaning all you need to do is to press the trigger, and the chainsaw will start.
It also features an auto oiling system, a bar tightening knob, and a tool-free chain tensioning system that makes handling the tool very easy.

Main Features
It comes with a charger
It comes with a bar sheath
40V MAX* 4AH Lithium-Ion Battery
The chainsaw weighs about 16 pounds
The chainsaw comes with a Low Kickback 16-inch Oregon bar and chain
Chain brake to protect against kickback
Auto oiling
Tool-free tensioning
Pros
The Lubrilink and Lubriwell auto oiling systems ensure that there is continuous lubrication
The tool-free chain tensioning helps to tighten the bar knob and also aids chain adjustment
The chain brake protects against kickbacks
The chainsaw is quite affordable
It is less expensive to maintain
It comes with a powerful motor and battery
It comes with a 3-year warranty
Cons
It weighs more than other regular chainsaws in the same category
It is quite expensive
Click here to find the best price.
11. Husqvarna 455 Rancher Gas Chainsaw
Just like the other products in the Husqvarna franchise, the 455 Rancher Gas Chainsaw is a topnotch chainsaw that never disappoints. The 455 is a 20-inch gas-powered chainsaw ideal for you if your taste is a gas-powered chainsaw with a long bar.
It is perfect for all kinds of professional cutting. The other good features are the ergonomic handle, air injection, and the comprehensive 6-month warranty it comes with.  Other beautiful features you should consider before making a go for it are listed below.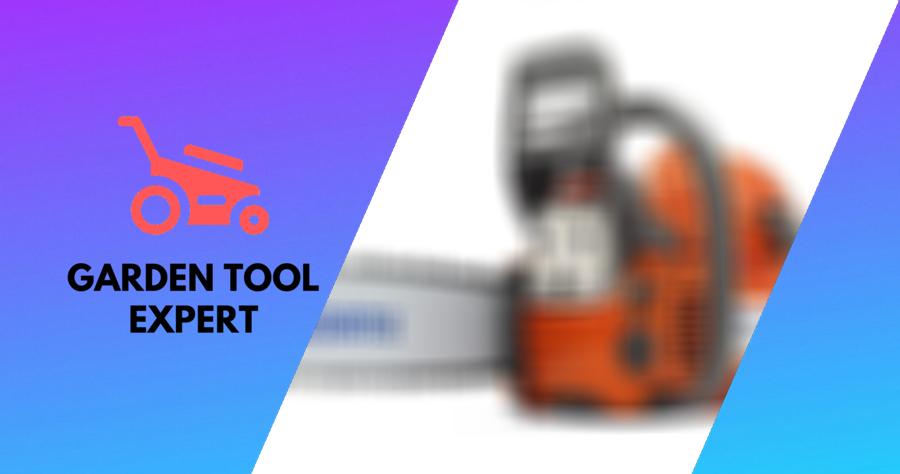 Main Features
The chainsaw comes with a side-mounted chain tensioner
Air injection
Reduced emission
It comes with a quick-release air filter
The chainsaw comes with a 20-inch bar
It weighs approximately 12.4 pounds
Requires less maintenance
The chainsaw comes with a 55.5 cc X-Torq engine with 3.5 hp
The chainsaw's Low-Vib system reduces fatigue
A centrifugal cleaning system that keeps the chainsaw dust and debris free
Pros
The X-Torq engine regulates fuel consumption and also reduce emissions
The Lowvib Vibration control guarantees long work hours by reducing fatigue
The quick-release air filter is easy to remove for replacement or cleaning
It is perfect for heavy-duty operations
Cons
The chainsaw is a bit heavier than expected
It is a bit expensive
Click here to find the best price.
12. MAKITA UC4051A Chainsaw
The Makita UC4051A chainsaw is a testimony of Makita's drive to be the best handy tool maker in the market. With a 16-inch bar, the UC4051A comes off as a force to reckon with wherever a chainsaw that is very effective to deliver fast cutting is mentioned.
The chainsaw joins the list of other highly efficient electricity-powered chainsaws in the market. It features a 1.8kW motor which is powerful enough to deliver more than 2900 RPM. Though larger trees can be a challenge, this handy tool is the perfect tool for anyone that wants a tool that won't disappoint them while a project is ongoing. Above all things, it was designed with the user's convenience in mind. Other features that contribute to its overall pick as one of the best chainsaws in the market are listed below.
Main Features
Low kickback
It has a high chain speed of up to high chain speed of 2,900 FPM
It comes with an in-built chain brake
It comes with an inbuilt current limiter that helps to regulate the engine
It comes with a chain adjustment system
It comes with an ergonomic handle
It weighs approximately 13 pounds
Pros
It contains a see-through oil container that aids easy refilling of the chainsaw
It is very durable and versatile
The chainsaw comes with a full one-year warranty that covers every part of the chainsaw
It contains an oil reservoir
It has a good safety system
Cons
It cannot operate with power supply
The price is on the high side
Click here to find the best price.