For many years, chainsaws have remained pivotal in many man's homesteading activities. From lumbering, cutting firewood to sometimes pruning fruit tree branches, the use of chainsaws varies from one person to another. With more and more women taking up homesteading duties from using an ax to split firewood to cutting branches using machetes, machines like chainsaws simplify tasks that would otherwise require a lot of strength and energy to do manually. Naturally, most men have a stronger and masculine upper body than women, something that puts them at an advantage when it comes to handling heavy-duty machines. But women are more than capable of handling equipment like chainsaws. But are chainsaws for women different from the models that men are using?
Chainsaws for Women: Are They Different?
No, chainsaws for women are the same as chainsaws for men. Only most women will prefer a smaller and lighter chainsaw that is easy to use. To find a good chainsaw for woman look at the following points:
The size of the chainsaw
The weight of the chainsaw
Ease of Use
Safety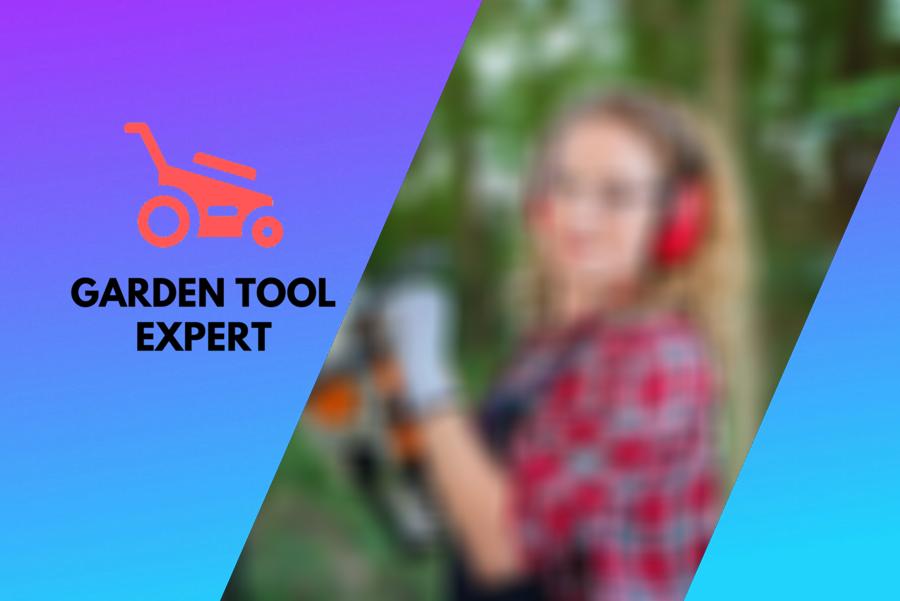 Well, there are lightweight chainsaws very well suited for women. But weight is not the only way to define a woman's chainsaw from a man's variant. If you are a homesteader or you operate a lumbering business that empowers women to take on jobs that were reserved for men, this post is for you. Also, if you are a woman looking for the best chainsaws, read on to learn more.
What to Look for in Chainsaws for Women?
Every day, week, month, and year, a new product hits take the market. However, modifications to tools like chainsaws often go unnoticed. While we live in the age of rapid technological transformations, it is worth noting that women can undertake tasks that have been historically reserved for men and even do a better job. It gets even better with chainsaws specifically modified for women.
The following are features to look for in chainsaws for women:
● Size Makes All the Difference
With size comes maneuverability of a chainsaw. And for women, the smaller the size of these machines, the better. Sizing of a chainsaw for women, therefore, boils down to the bar. A chainsaw bar that measures less than 10-inches is especially ideal for pruning branches of trees in your garden. Sometimes, however, it would depend on the task for which you need a chainsaw. For example, the best bar length for cutting firewood should be somewhere between 13 and 16 inches.
● Lightweight Chainsaws Are Better
Another major consideration to make when you go shopping for chainsaws for women is the weight of the machine. Women are not suited to tasks that require high levels of endurance and strength. Thus, any man out there who would like to gift his daughter or wife a chainsaw should go for something lightweight. From our end of the bargain, we would recommend cordless electric chainsaws such as the 16-inch GREENWORKS Cordless Chainsaw that runs on 40-volt, 4.0 AH battery.
● Ease of Use
Ease of use is a factor that is closely linked to the weight of a chainsaw, especially variants made with women operators in mind. Ostensibly, lightweight machines or tools are easier to operate than heavy ones, hence ideal for women. To put in succinctly, always ask the following questions:
How easy is it to maneuver a chainsaw? The maneuverability of a chainsaw designed with women in mind begets design and weight. Think about situations that involve tight cutting, and you realize that chainsaws with shorter bars are better than variants with long bars.
Is the chainsaw easy to switch on and off? You should always go for electric chainsaws because their systems are instantly powered on using a push-button compared to gasoline-powered variants that can develop a mechanical hitch with starting when you least expect it.
How good a chainsaw handle design and positioning? While chainsaws with top handles are suitable for skilled operators, we are looking for something that presents ease of operation. Thus, a chainsaw with ergonomic front and rear handles is our ideal recommendation.
Should a chainsaw for women have a tool-less chain tensioning? Any skilled operator of chainsaws agrees that women do not only need those with auto-oiling systems but also tool-less chain tension. They present minimal contact with these wood cutting machines.
● Safety Concerns
The safety of any working tool is important. However, for women looking for the best chainsaw in the market, safety does not start or end with the manufacturer's statement on quality assurance. An important factor to consider here is a chainsaw kickback bar and chain brake. For a woman, low kickback is the way to go and a perfect recommendation is WORX WG303 chainsaw manufactured by WORX.
The catch with chainsaws with low kickbacks is that between their tie straps, are bumper links that reduce the force of pinch or bite. Moreover, women looking for the best chainsaws should ensure they buy one with chain brakes that serve as anti-kickbacks. A chain catcher is another feature you should consider when reviewing the safety features of a chainsaw for women. It guards your hands against accidental slips of the chain from a chain bar.
● The Purpose for Which You Need a Chainsaw
It is also important to factor in the purpose for which you need a chainsaw. For example, do you need one for pruning branches or something you can use to cut wood for the fireplace? Some chainsaws, especially lightweight variants such as 16-inch GREENWORKS Cordless Chainsaw that weigh 10.36 pounds are suited to light duties. You would risk damaging your plants if you prune them using a heavy chainsaw meant for cutting wood.
● Gas Chainsaws Vs. Electric Chainsaws
It is also important to weigh into gas vs. electric chainsaws and ask the question, which of the two variants is suitable for women. Technically, gas chainsaws require a lot of maintenance and are often very noisy. Moreover, when you power on a gas chainsaw, it takes time to rev up.
On the contrary, electric chainsaws are easy to maintain and operate. They produce high torque instantly, something any woman would love, especially when ripping through tough and fibrous wood grains. That is not to mention that with electric chainsaws, you would not have to worry about hand vibration syndrome. It is a major health concern in the lumbering industry, especially to woodworkers who spend hours on end cutting large branches and ripping through the timber.
Corded Vs. Cordless Electric Chainsaws: Which One Is Ideal for Women?
Having said that women should choose electric chainsaws over gasoline-powered variants, another question comes to mind. Which one is the go-to option between corded and cordless electric chainsaws? The truth is that a big debate about cordless and corded chainsaws rages on. While both are electric machines, you should also look into the advantages and disadvantages of each one before placing a purchase order.
First off, a major concern that comes with choosing either corded or cordless electric chainsaws is the weight. By design, corded chainsaws are lightweight. And given that women should go for something that does not require a lot of endurance and strength, they are machines we would recommend to women looking for the best chainsaws. However, when we further explore the corded variants, a major concern arises. The most notable concern is that they have a tethering attached to an extension cord, a feature that comes with the risk of injury.
There is also a limitation on your movement when operating a corded chainsaw. Think about a situation where you are trying to reach branches at the top of a tree and suddenly the machine goes off. There are many other reasons why we would not recommend corded chainsaws such as:
Corded chainsaws also cost more than cordless variants. To get a clear picture of this, you can always compare prices across major shopping platforms. You may be lucky to find a cheaper one but always keep in mind that weight places significance on choosing ideal chainsaws for women.
Corded chainsaws lose their power fast, especially when power from the mains falls below optimal voltage. There is also a risk of detaching the cord from a power plug should it get tangled on some branch.
Taking all the above pros and cons into consideration, a perfect cordless chainsaw recommendation is the BLACK+DECK 40V Max Cordless Chainsaw. It weighs 10.4 pounds, which is within the range of lightweight chainsaws for women. Moreover, it presents easy chain adjustment and oil replacement, thanks to its automatic oiling system and tool-free chain tension.
Final Thoughts On Chainsaws for Women
Modifications taking place on homesteading tools, especially chainsaws, keep changing the way everyone once viewed tasks like logging. From large machines that once roared deep in the woods to minimalist tools that come with greatly reduced noise levels, chainsaws are no longer a reserve for men. And while there are chainsaws specifically designed for women, especially those that weigh less, other things such as size and safety features are important factors women should consider when shopping for the best chainsaws.