When Autumn is approaching, every homeowner is looking for the best leaf blower that money can buy. But for homesteaders who already have a leaf blower, a question you should answer right now is whether it is in great working condition or not. This is because it may have been subjected to a prolonged winterizing; hence it becomes necessary to test it in the summer or fall. If you notice your leaf blower run for a few minutes and shutting down, a big question becomes: How to Fix a Leaf Blower That Won't Idle?
To fix a Leaf Blower that won't idle:
Diagnose and fix the Fuel Filter
Diagnose and fix the carburetor for restrictions
Check the Air Filter for Clogging
Check the Fuel Line for Clogging, Bends, and cracks
Diagnose the Muffler/Spark Arrester Screen for deposits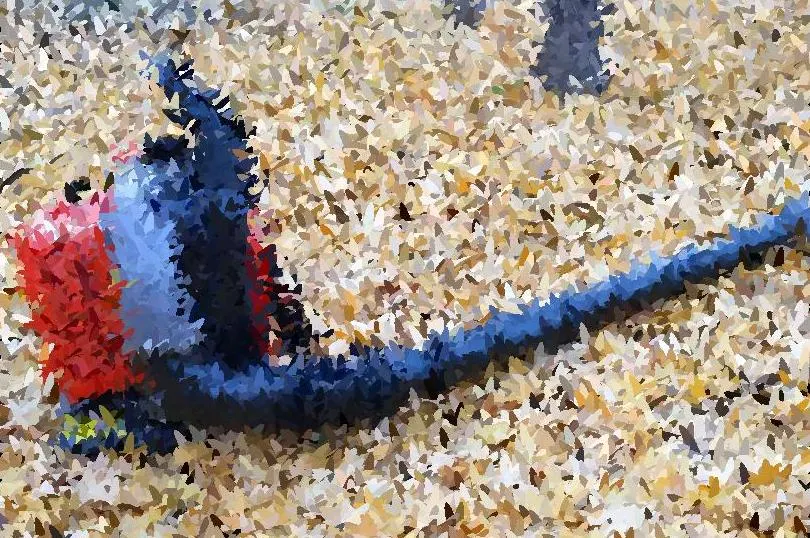 The truth is that when it comes to fixing a leaf blower that won't idle, it is not something you will always do within a few minutes and get back to work. A leaf blower that runs for a few minutes then shuts down may signal even more underlying mechanical problems. You could argue that prolonged tool winterizing may have caused the problem, but that may be far from it. You should, therefore, avoid quick fixes because the problem may reoccur sooner than you expect it. Moreover, steer clear of trial and error fixes.
If you are a homeowner, always using leaf blowers to tidy your homestead, or you work with a company that provides commercial landscaping services, this post is for you. Homesteaders cannot do without leaf blowers. But given that sometimes mechanical hitches become a bother, especially if your leaf blower won't remain in idle mode, learning how to fix it at home is crucial. Thus, dive in with us as we explore tips that will help you fix a leaf blower that won't idle. Most importantly, you should note that each fix will vary depending on the cause of the problem.
Possible Causes When a Leaf Blower Won't Idle
First off, let's state that when a leaf blower doesn't idle, there are possible causes you should investigate. You are not going to blame a sooty spark plug and get away with it. It could be a faulty air filter that is causing the problem or even something else. You should also check the carburetor, fuel filter, muffler, and fuel lines. But before we walk you through a comprehensive guide on how to diagnose each of the above components and making a fix if necessary, let's begin by looking at how to adjust your machine's mixture and idle screws.
● Will Engine Adjustment Resolve Idling Problem?
A quick online check for tips on how to fix a leaf blower that won't idle may have probably landed you in some discussion forums. While some forums feature expert solutions, picking the right ideas in other discussion threads can be painstakingly difficult. The bottom line is that there is no one-size-fits-all solution for fixing leaf blowers that won't idle. But for the benefit of the doubt, we recommend adjusting the idle timing speed of the engine/carburetor.
Wrong idle timing would mean the machine either runs slowly and dies while in operation or goes into full-throttle then shuts down. In both cases, operating your leaf blower becomes technically difficult because it won't idle. Experts recommend setting the correct idle timing on the carburetor. To do this, follow these steps:
Step 1: Locate Back Screws: Check your carburetor; locate two black screws usually fixed close to each other.
Step 2: Locate Mixture and Idle Screws: Locate a mixture screw on the right and an idle screw on the left.
Step 3: Adjust the mixture speed: Start by adjusting the mixture speed on the carburetor by turning it about 1.5 inches in a clockwise direction. The screen should rest on carburetor seating.
Step 4: Repeat: Perform the above steps on the idle screw too.
Step 5: Adjust the screws on a Running Engine: Now power on your machine and run it slowly while adjusting the two screws concurrently, either in a clockwise or anticlockwise direction.
Step 6: Check the Leaf Blower: At some point, your leaf blower should start running smoothly whether you power it full-throttle or operate it slowly.
The catch with adjusting mixture and idle screws is to realize smooth operation even when your leaf blower is working under a heavy load. It also means the risk of dying/stalling is mitigated.
Diagnose Your Machine for Clogging/Power Faults
Another explanation we proffer, and which should eventually trigger a fix, is that your leaf blower may have clogged fuel lines, carburetor, and air filter. It is especially the case if you have a leaf blower that uses gasoline.
However, people using electric leaf blowers should diagnose their gadgets for electrical faults. Any of the components that play a crucial role in power load transmission, such as the motherboard, may have developed a hitch. In this case, also think about rust or cracks. The gadget may have fallen or was subjected to poor winterization practices. The procedure for winterizing gasoline-powered blowers is different from that used in storing electric leaf blowers. But let's reserve that topic for another post.
● Diagnosing and Fixing Fuel Filter
There is a real chance that a clogged fuel filter may be the cause of a leaf blower that won't idle. A simplified explanation is that partial or full clogging prevents enough fuel from flowing into the combustion chamber (carburetor). The result is that your gadget won't idle for as long as you would wish. Things could get worse if you power the engine at full-throttle because the risk of damaging your leaf blower also becomes more real than it seems.
To check the fuel filter for clogging, and most importantly, fix it, follow these steps. This diagnosis is crucial because fuel filters are heavily involved in preventing debris from getting into the engine/fuel line.
Step 1: Locate the Fuel Filter: The fuel filter is situated inside the fuel tank (It may, however, vary depending on the model of your leaf blower).
Step 2: Remove the Filter: Use a screwdriver to separate it from the fuel line.
Step 3: Disconnect the Spark Plug: You should switch off/disconnect the spark plug to prevent an accidental start while cleaning the filter. Most importantly, ensure to drain out all fuel from the tank. A small spark can be catastrophic.
Step 4: Clean the Filter: If the fuel filter is clogged, clean it using ideal detergent, then let it dry. If this procedure fixes the problem of idling, get back to work.
● Diagnose Carburetor for Restrictions
The carburetor plays a crucial role in mixing fuel with air. The end product is the energy that powers your leaf blower. Come to think about it. Given the role a carburetor plays, the chances are high that it may get clogged. The result is a leaf blower that won't idle because less or no fuel gets into the engine.
The best thing to do at this point is to remove the carburetor and clean it. We emphasize using the recommended carburetor cleaner to guard the health of your engine as soon as you reinstall the component. If the damage is extensive, cleaning will not solve the problem; consider buying a new carburetor.
● Check Air Filter for Clogging
Another reason why your leaf blower won't idle is that the air filter is clogged. While not many handypersons will think of this as a possible cause, you should diagnose it for the benefit of the doubt. Clogged air filters prevent sufficient air from reaching the carburetor, triggering a fuel-air combustion problem. The result is a leaf blower that does not get enough load hence won't idle. In some cases, the rough idling of a leaf blower will be the order of the day and an equally undesirable situation.
The procedure for removing the air filter is similar to that of the fuel filter. Locate it and unscrew it from its seating. Clean and reinstall then power on your leaf blower to see if it runs smoothly in idle mode. In cases of extensive clogging, the air filter may become damaged. The best fix, therefore, becomes replacing it with a new one.
● Check the Fuel Line for Clogging, Bends, and cracks
When fuel lines become clogged, the engine is deprived of the much-needed fuel for combustion. The same problem can be occasioned by folds/bends along the fuel line, preventing the smooth flow of gas into the carburetor. Another scenario is when cracks develop along the fuel line, leaking or letting in air. This results in a leaf blower that won't idle. If you run a fuel line diagnostic and discover any of these issues, replace the fuel lines with new ones.
● Diagnose Muffler/Spark Arrester Screen for Deposits
Over time, gaseous emissions (carbon) clog the spark arrestor screen/muffler. If this is the case, your leaf blower will not be ideal at full throttle. We recommend the occasional cleaning of the spark arrestor or muffler.
Final Remarks
Whether you have a DEWALT, Hitachi, Husqvarna, STIHL, Toro, BLACK+DECKER, or any other brand of a leaf blower, if your homestead cleaning gadget won't idle, a fix is necessary. The procedure for fixing the problem may, however, vary depending on the cause. It is why; we recommend diagnosing your gadget extensively. Most importantly, routine repair and maintenance will keep your gadget in great working condition.