How do I fix my pressure washer pump leaking oil? That was the question my neighbor asked last night. It was her first experience using a pressure washer pump. Just like my neighbor, are you stuck on how you can fix your pressure washer pump from leaking oil? Rather than get yourself worried, I will advise you to get a seat, and relax. In this article, we will walk you through all you have to do to fix a pressure washer pump that is leaking oil.
There are different things you can do to fix a pressure washer pump that's leaking oil:
Buy an Oil seal kit
Check your seal regularly
Use the right seal to avoid leakage
Change any broken or worn-out seal

How to Fix a Pressure Washer Pump Leaking Oil
Fixing a pressure washer pump leaking oil is not as difficult as you may think. If you follow the guide in this article, you should be able to handle yours effectively without the need to go for a repairer. You can fix a pressure washer pump leaking oil by doing the following:
● Buy an Oil Seal Kit
The first thing to do is to buy an oil seal kit that fits perfectly with the damaged one from which the oil leaks. Doing this depends largely on the type of pressure washer pump.
Some common pressure washer pump includes; Dewalt 4200, Honda GX 390, Comet ZWD-K 4042 e.tc. Knowing the make of your pressure washer pump will enable you to buy the right oil seal kit.
Replace the oil seal kit and also replace the water seal kit as well. Some oil seals are made of rubber which makes them easier to remove and re-install.
You can find some pressure washer seal kits here.
● Change any broken or worn-out seals
Worn-out or broken seals are some of the common issues associated with washer pumps. A pressure washer comes with different seals distributed throughout the pressure washer.
One of them may break at any time or get worn-out. This automatically creates a leak. It is not just oil that leaks but can also include water.
Broken seals are mostly due to a lack of proper maintenance of the pressure washer. Also, the seal's contracts and expands. This depends largely on how hot the weather is. High humidity weather can cause the seals to contract and expand and eventually leads to leakage as the weather gets hotter.
● Check your seal regularly
A timely and proper maintenance of your pressure washer pump is needed to avoid oil leakage or even a total damage of the pump. To avoid this, ensure you check your seals regularly, at least two or thrice a year and if need be, replace the worn-out ones.
A DIY approach might not be impossible as far as maintaining your pressure washer is concerned but then, some manufacturers have taken steps to ensure end users are unable to do this. If this happens to be the case, visit a regular mechanic who is trained to handle such.
● Use the right seal to avoid leakage
If you want your pressure washer pump to last longer than you envisage, ensure that the right seal is properly used. Using a wrong seal for your pressure washer pump can lead to leakage which might eventually lead to its breakage if not repaired on time.
Also, go through the buyer's guide properly before installing any new seal to avoid further damage to other components of the pressure pump.
● Types of Pressure Washer Pumps to Consider
The pump is considered one of the most important parts of a pressure washer since it is the part that produces the water velocity. Three types of pressure washer pump exist– wobble plate, axial cam, and triplex plunger. Now, let's see some of the things you need to know about the pressure washer pump types.
– Axial Cam Pump
The Axial Cam Pump is known as a swashplate pump. It has a lot of benefits when compared to the wobble pump type. Just like the wobble plate, they do almost the same work except for the spinning of their pistons.
There are two versions of the Axial Cam Pump–fixed and variable. The variable version's swashplate can be adjusted to any angle you want. What makes the Axial Camp Pump special is that it sucks water by allowing the swashplate to stroke the piston.
Pros
The Axial Cam Pump has some considerable advantages. They are more efficient, self-priming, light in weight, compact in size than the wobble pumps. Also, you can adjust the flow of water as you want.
Cons
One major disadvantage of the Axial Camp Pumps is that it takes a lot of time to cool down after getting hot. Also, when the pump is not well-balanced, there tends to be excess vibration.
– Triplex Plunger Pump
The Triplex Plunger Pump operates and tolerates a very high pressure. It is considered as a professional level pump as it is strong in nature and can operate for long hours without needing maintenance. It does not get hot, unlike the Axial pump.
Pros
Triplex plunger pumps have a longer life span than the other types of pressure washer pumps. They are less prone to leaks, cool down in a relatively short time after getting hot and can pump with a higher pressure.
Cons
Considering its durability and efficiency over the other two types of pressure washer pumps, the Triplex Plunger Pump is quite expensive. What this means is that you have to cough out a lot of money before you can buy one.
– The Wobble Plate Pump
The Wobble Plate Pump is driven by the shaft and it's considered as the least complicated in the three types of pressure washer pumps. The piston sucks water as the driveshaft pushes the piston back and forth. If you are considering buying one, also consider its pros and cons.
Pros
The wobble plate pump is relatively cheap when compared to others. Apart from this, they are capable of producing high pressure, capable of running dry and are also self-priming.
Cons
A huge disadvantage is that this type of pump has complex moving parts that are not replaceable. It's also not optimally efficient performance-wise when compared to others because of the lower water flow.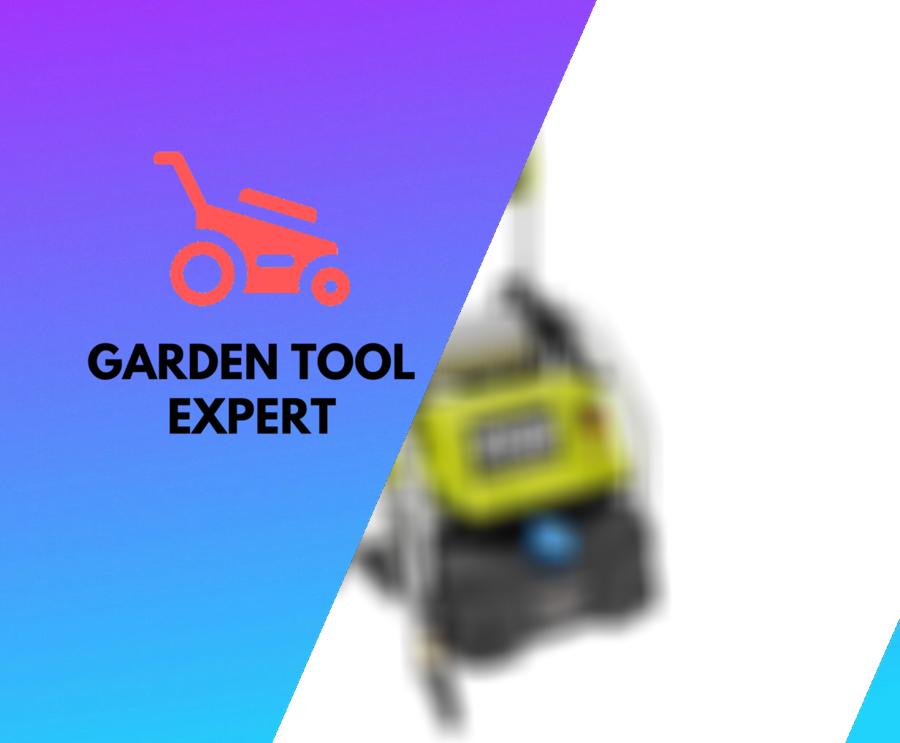 Things to Consider When Buying a Pressure Washer
If your pressure washer is not repairable you may want to look for a new one. But over the last decades, a lot has changed about pressure washers. As it becomes more affordable, the quality as increased as well. However, buyers of a pressure washer, most times are likely to run into a decision quagmire as it relates to the type to buy, durability, usage e.tc.
In terms of time management, a pressure washer can greatly improve your ability to manage and clean your properties within a limited time frame. For your ease, we outlined some of the key things you should consider before buying a pressure washer.
● Electric or Gas
You've made up your mind to get a pressure washer but you are not sure whether to go for the electric or the gas type. Don't let it bother you much. There are a few things you need to know about both.
One key difference is that the speed and strength differ and they pressurize water differently. The gas-powered washer produces more power but is quite louder while the electric has less power and quieter. In terms of price, the gas pressure washer is more expensive than the electric.
● Consider your Budget
Just like other aspects of your life, your budget before buying any property has a huge role to play in your decision making. You've known that there is an electric and gas pressure washer but then, how much you are willing to cough out depends on your budget.
The gas pressure washer is quite expensive when compared to an electric pressure washer. There is no harm in going for that which you can afford without going broke. At least, that's a financial frugality everyone should take note of.
● Warranty
Manufacturers provide a warranty on their products as a means to persuade you to buy them. Before buying, always check the kind of warranty the company is offering. Some warranty covers changing the entire product when something goes wrong while some agree to change only some components of the product that are not working properly.
Since you are buying a pressure washer, going for a warranty that covers at least the engine and pump is something you should look out for. Also, take note of the warranty period.
● Portability
How easy it is to wheel around and also store is very important when considering a pressure washer. It can be very frustrating to see that your pressure washer cannot easily be moved around or requires a lot of energy to move. When making your choice, go for the one that can be moved about with minimal effort. If possible, test-run it at the shop before buying.
● Decide on your working space
Your purpose of use should be paramount before deciding on getting a pressure washer. If you want to use it at home, it is ideal to go for a residential pressure washer. If otherwise, and it will be used at your workplace, your best choice is a commercial pressure washer. The commercial washers are much more powerful and provide much more water pressure than the residential ones.
● Power
Pressure washer pressure is measured in Pounds per square inch(PSI) and gallons per minute (GPM). A higher PSI indicates a higher water force while a higher GPM indicates higher water flow from your machine.