Perhaps you have been using a gas-powered lawnmower to trim your yard. If it lasted the summer season, then you are pretty lucky because as such mowers are known to break down often. In that case, do you go for an electric lawnmower or a similar mower with a gas engine? We understand that the perfect time for shopping for lawn mowing tools is towards the end of summer. The reason being that you can always find a good dealer to sell you a mower at an affordable price. Even so, you are probably wondering if a battery mower is any good when it comes to mowing your lawn. That's one of the most asked questions by homeowners. It was not long ago that these machines became the perfect fit for mowing manicured lawns.
These powerful grass cutters have become cordless. Suburban homeowners are currently getting on board, given the vast advantages offered by this machine. One of the essential things to note is that this lawnmower is quieter compared to its counterpart, the gas-powered lawnmower. All you need to do to start it is to simply plug in the battery and then press the power button. You will also like the fact that you will only spend half the time you would have spent mowing using a gas-enabled lawnmower. These and other advantages of using a battery-powered lawn mower are discussed in the next paragraphs.
Fall mowing comes with challenges you need to learn to overcome. Not only does rainfall contribute to the growth and development of grass, but also, when the leaves begin to fall, it immediately takes power to mulch grass. The answer to the question, therefore, is "yes", battery-powered mowers are strong enough to handle leaves as well as grass. But in case the leaf cover is thick or entrenched deep into the lawn, you are better off investing in a gas-powered lawnmower. Well, that's just in one case. In this article, we address matters of battery-powered lawnmowers, including why you should invest in this device and not its counterparts. Let us look at a brief definition of battery-powered lawnmowers, shall we?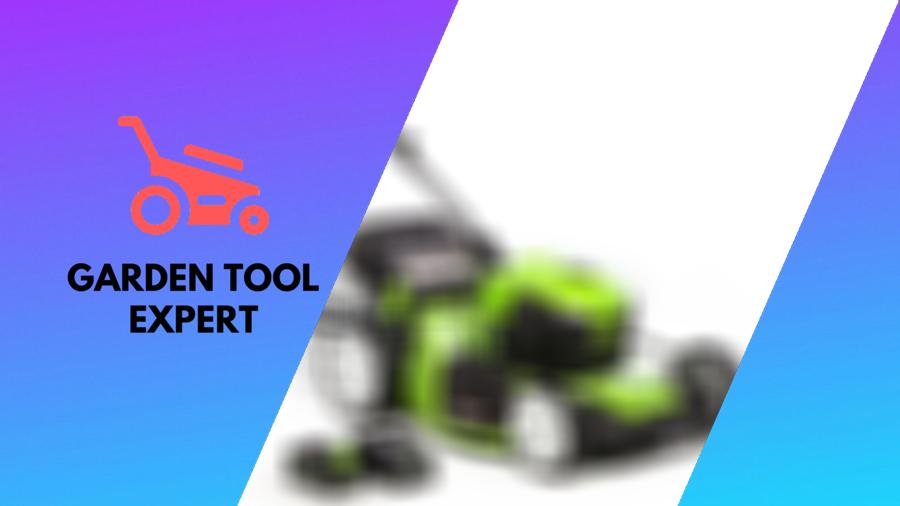 Understanding The Operating Mechanism Of Battery Powered Lawnmowers
In the past, electric-powered lawnmowers were a novelty. Most of the models were corded. Users only needed to tether them to an electrical outlet while moving the cord from the path of the mowing machine. Over the years, early iterations of various battery-powered lawnmowers could cut grass on a ¼ acre yard. That changed a couple of years when a new model of the battery-powered lawnmower got introduced in the industry. The model performed well under a series of tests, thereby making it a leading brand in the list of battery-powered lawnmowers.
Today, other manufacturers have designed various models of battery-powered lawnmowers. You might be surprised to learn that some of the best lawnmowers are battery-powered. In our current lawn mower ratings, we place and recommend battery-powered lawnmowers before gas or electric-powered mowers. Besides, prices have also reduced significantly. You can easily purchase a top-tier battery-powered lawnmower for approximately $300.
Why Should You Go For A Battery Powered Lawnmower?
As with any product in the market, there are myths and facts surrounding lawnmowers. Before spending money on a lawnmower, you should decipher these features. The endless cycle of yard maintenance has had a way of motivating homeowners to purchase a new device to mow their lawn. In this case, the device sought after should not only be faster but easy to use. It also needs to enhance the look of the said yard. A battery-powered lawnmower seems to have all the boxes ticked, given the growth in the selection of various battery-powered lawnmowers.
When these mowers were introduced into the market, they made a splash because of their features- no cords meant no sweat thereof. Battery-powered mowers have since taken up a significant share in the market. More models have also been introduced into the market with major key upgrades introduced too. Key upgrades have also made mowing easier because the battery run time has become a significant concern for users over the years. Battery-powered lawnmowers are easier to operate. You do not run the risk of stopping in the process of mowing. Besides, it takes approximately one hour for your battery to charge.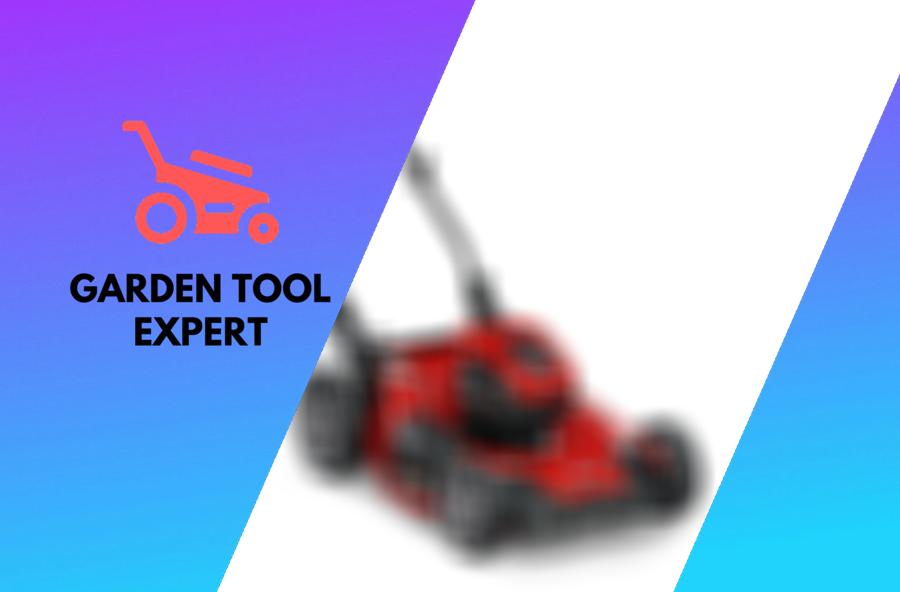 Why Battery Mowers Are Better Lawn Mowing Machines
Battery-powered lawnmowers cost approximately $60 more than their counterparts. But this does not make them the best lawnmowers in the industry. Of course, if you were to compare costs, then you would need to factor in the features of this machine. Some of those features include; fuel costs for gas lawnmowers as well as replacement batteries for battery lawnmowers. For instance, a gas-powered lawnmower may cost $200, while the same model of a battery-powered may cost about $400. These calculations do not stop here because you must also factor in every mower's life expectancy.
Longevity
Generally, gas lawnmowers have been known to be more durable. When looking at the engine of this powerful machine, you will learn that it can run for approximately eight years. On the other hand, a battery-powered lawnmower will run for ten years before replacement. As the battery ages over the years, the run time ends up degrading by 6 percent. This highly depends on the size of the battery.
Operation
Homeowners can also be attracted to battery lawnmowers because they are fast to start. Other than that, they are easy to store and are activated by putting a key inside and then pushing the button. When it comes to their operating mechanism, some models are largely collapsible. Therefore, they will not occupy ample space in the storage area. Before purchasing this powerful machine, you should know that the counterparts are bulky hence complicated when it comes to storage. Therefore, there is no need to buy a gas-powered lawnmower.
Emissions
Battery-powered lawnmowers do not have emissions. If you are one of those individuals who care about their environment, then this should be your best option. Battery recharging requires electricity. Indirectly, this power comes from plants. There is also the option of disposing off the battery if it happens to die. For that reason, consumers who love to preserve the environment at every chance they get should be well versed with several facts. Such including how current battery-powered lawnmowers are cleaner than other mowers when it comes to emissions.
On the other hand, electric mowers are known for using electric motors. They are also expensive compared battery powered lawnmowers and gas mowers. The significant cost lies in the ion-battery, which majorly powers the machine. If you are a homeowner shopping around for the best battery powered lawnmower, then you need to factor in some of the pros of the machine. One such advantage is being able to use the device's battery while powering other outdoor gears. Some of these model power tools, including string trimmers and leaf blowers, to say the least.
Battery-powered mowers are known to have sufficient power to handle leaves as well as grass. If the leaf cover is thick, covered with a hefty lush of dirt, you are better off investing in this machine because it can handle various challenging conditions. To be successful in your quest to neaten the lawn, you also need to invest in another battery that can handle multiple mowing conditions. You should also invest in a battery charger.
When shopping around for a reliable battery powered lawnmower that will suit your mowing needs, you should consider a few factors. In this next part, we highlight some of the common elements to look into: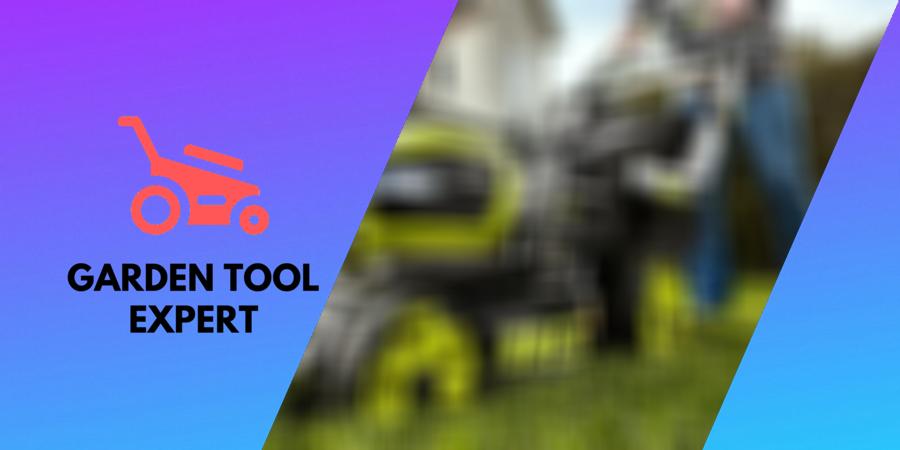 Functions
When searching for a battery-powered lawnmower, you should look into its functionality. Is it a suitable brand for your needs? Do the blades suit your demands? With this particular lawnmower, will you be able to adjust the height of your cut? Does the battery lawnmower contain a collection box for you to pick the grass by yourself? Will the products recycle eventually? The grass cut should be directed into a particular collection box which is in proximity to the blade area.
Finally, it also needs to be cut into finer details and then dropped into the lawn, as this will assist in keeping the grass looking greener as well as fresh in every possible way. Another question you should ask yourself is based on the maintenance needs of the battery-powered lawnmower. Just how many thousands of dollars will you need to maintain your machine? If you are one of those individuals with a busy lifestyle, you should go for a low maintenance model.
Yard Size
You should match your drive system with the size of the yard. That is, if the lawn is flat and small, there are high chances you will be elated with a push mower, which is usually not self-propelled. Besides being affordable, battery-powered lawnmowers are lighter than their counterparts. They also have fewer mechanical issues, which make them easier to maneuver.
If your yard is steep, then a self-propelled battery-powered lawnmower should be your best option. The front-wheel-drive won't lose traction when mowing the hills. In case you decide to bag your grass, the weight will significantly reduce the mower's traction, thereby, making the drive wheels pretty less efficient. If you own a medium-sized lawn, you don't really need a running time. But, if you have a big yard, then your mower should have a longer battery running time.
Spend More Upfront
As with any other device you need to purchase for your homecare, it is important to spend more upfront when buying a battery-powered lawnmower. Most of the cordless lawnmowers in this category range in prices between $200 and $500. If you're wondering whether it is worth it, then perhaps you need to consider the long-lasting quality components it has. Besides, most high-end lawnmowers have a more extended warranty. This feature adds up to a battery-powered lawnmower that will last longer.
Check Online Reviews 
Even the best lawnmower in the industry can have some quirky issues. If you want to find out whether the battery-powered lawnmower you intend to purchase has flaws, you should refer to online reviews. That way, you can find various user reviews on the website of the manufacturer. Some of the sites you can refer to include Amazon as well as other websites where various lawnmowers are sold. You should keep in mind that there shall be few users with a bad experience.
Cordless lawnmowers typically use the rechargeable batteries. Here, you can learn more about the pros and cons of battery-powered lawnmowers. When purchasing a battery-powered lawnmower, some of the factors that you should consider include; the number of batteries that the specific lawnmower should use. Such factors should be considered since the functioning and operation of the lawnmower is dependent on the elements. The best battery-powered lawnmowers are usually expensive; nevertheless, they are generally cost-effective.
If you have a medium sized yard, you should opt for the battery-powered lawnmowers. Their cutting height is adjustable, and you can choose the specific height that you want. The main benefit of the battery-powered lawnmowers is that they do not produce a lot of noise. Also, they do not produce any emission. When you use an electric mower that has a cord, it may bring about some issues. In some instances, the user may also be at the risk of being involved in an accident.
A battery-powered lawnmower can be used in two ways- as a regular lawnmower or for mulching purposes. The lawnmower usually comes with some attachments, and that is why it is quite expensive as compared to other lawnmowers. The accessories are typically effective, and they can last for a prolonged period.
You should opt for a battery-powered lawn mower only if:
Your yard is flat and not extremely large
You have enough time to charge the batteries.
You have the resources and enough time to mow the yard regularly.
The battery-powered lawnmower has a mulching plate and other attachments, and that means that leaf removal will be easy.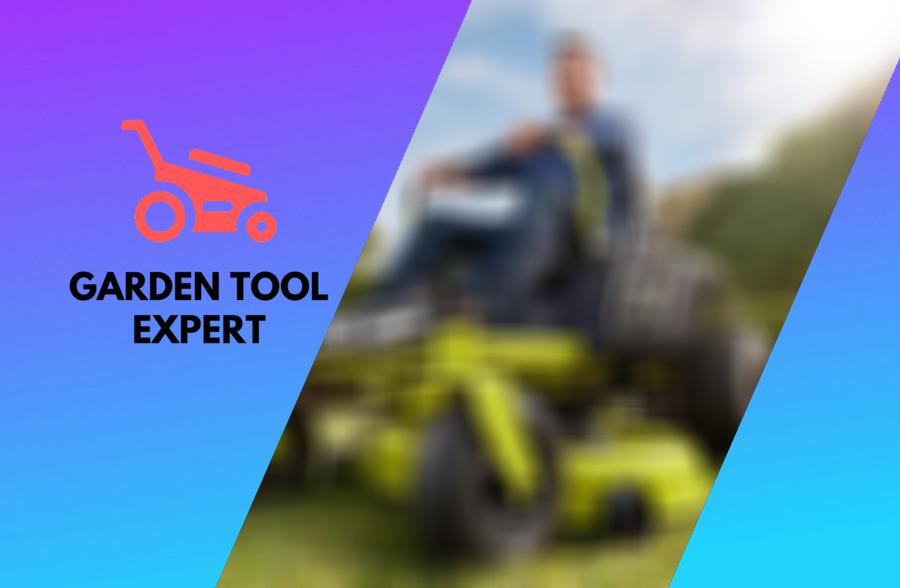 The Benefits of the Battery Powered Lawn Mower
The lawnmower can cut the grass and also remove the leaves in the yard. 
The battery-powered lawnmower does not have any cords, and that means that the risks of being injured are minimized.
The lawnmower does not produce any scent or emissions therefore there is no air pollution
The battery-powered lawnmowers are usually quiet.
The main pros are as follows:
1. They are Affordable
Battery-powered lawnmowers are affordable, you can choose from a variety of models. The manufacturers of the powerful machine have primarily focused on reducing the production costs so that they can maximize the profit margins. The manufacturers have also considered factors such as the longevity and the quality of the lawnmowers. As a homeowner, you should not settle for average quality. Ensure that you get value for your money.
2. They Are Reliable
Battery-powered lawnmowers are usually reliable. They require less maintenance. The lawnmower usually has some switch mechanisms and an electric motor. You can easily maintain the battery-powered lawnmowers. The lawnmower is generally in the form of a sealed unit. You can change the blades on your own. In case you encounter some issues, you should consult a technician who specializes in repairing the lawnmowers.
3. It is Simple
Battery-powered lawnmower runs on an electric motor. That means there is no need for fuel. You should not worry about replacing the spark plugs. Other than that, the lawnmower does not need regular maintenance. You will only need to check if the blades have been damaged or are still in excellent condition. If you experience some significant challenges, make sure that you have sought the advice of a professional technician who has a lot of experience when it comes to repairing the lawnmowers.
4. It is Lightweight
When you compare battery-powered lawnmower to the gas lawnmowers, you will notice that it is lightweight. Meaning, a gas lawnmower cannot be lifted easily. Thus, if your garden has many terraces, you will experience some challenges when trying to take the gas-powered lawnmower to the yard. These battery-powered lawn mowers are usually light compared to other types of lawnmowers. They can be easily pushed from one place to another.
5. Less Noise Pollution
The battery-powered lawnmowers are usually quiet. They do not produce any sound, and that means that you can easily mow the entire day without receiving any complaints from neighbors about noise pollution.
6. Fume free operation
The battery-powered motors do not produce any emissions. Regardless of your lawn size, it is vital to make sure that you have reduced exhaust fumes coming from your lawnmower. By doing that, you will have reduced environmental pollution. Scores of issues accrue from the use of fossil fuels. When you make use of battery-powered lawnmowers that do not produce any emissions, you will contribute significantly to the preservation of the environment. The main issue is that the cost of running electricity will still be high. A lawnmower that is powered by humans to do away with certain issues such as ensuring no fumes are produced, such a lawnmower is suitable for the homestead, and it will also be beneficial in ensuring that the environment is being preserved.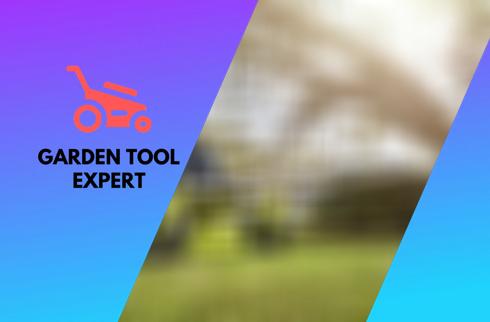 Cons of the Battery Powered Lawnmowers
It does not work well with huge yards.
The battery has to be charged at intervals during the mowing process. 
Safety – the battery-powered lawnmowers have a safety cutout. The main issue is that the user may get injured as a result of the speed at which the blades spin. Lawnmowers have harmed many people. Some of these issues are a result of flying debris being shot out from different sides of the mower. This is typically after hitting a stone or any other obstacle. The blades of battery-powered lawnmowers usually spin at very high speeds. As for the manual mowers, the blades rotate slowly. That means that the user can stop the blades quickly. Safety is a significant factor to consider. In this case, the battery-powered lawnmowers are safe since they do not have any cords- the main threat is the speed at which the blades rotate.
Since the ozone layer is being affected by emissions produced when fossil fuels get used, most people have resorted to using the battery-powered lawnmowers. Also, some lawnmowers produce an awful scent. The battery-powered lawnmowers do not produce any scent, and that is why some people prefer using them.
The batteries usually drain fast. This implies that battery-powered lawnmowers are not preferable when dealing with a huge yard since the battery has to be charged repeatedly during the mowing process. To be specific, battery-powered lawnmowers need to be charged at one-hour intervals. Here, the battery capacity is the impending primary issue.
Although users can purchase new batteries to get rid of such issues, some of these batteries are expensive. Such batteries are only recommended for commercial purposes. The battery size also matters. That is why some of these factors should be considered.
A Buyer's Guide for the Battery Powered Lawnmowers
The battery-powered lawnmowers are very quiet and very clean. The main issue is that they are not as powerful as the gas-powered lawnmowers. Some of these factors should be considered when purchasing a lawnmower.
Some products may have some imperfections, but that does not mean that they should be invalidated. Where an appliance has been designed poorly, the main element to consider includes what the device has to offer. The sound produced by the battery-powered lawnmower is bearable. The main issue is the mechanical life of the battery-powered lawnmower; nevertheless, every product has its cons. Different tools have varying features that may be annoying to some people while also pleasing other individuals.
Manufacturers usually focus on adding some substance to the materials. They also ensure that the design is enticing so that they may attract a larger client base. Also, the manufacturer ensures that you can get value for your money, depending on the price of each product. As a client, you should be able to determine the value of your product. Here, when shopping for a battery-powered lawnmower, you need to factor in its value.
Different principles apply to the battery-powered lawnmowers. The principles must be tested before the launch of these products to the market. The tools are ordinarily light, small, quiet, and they are started by pushing a button. The battery-powered lawnmowers are also a suitable example of the development cycle whereby the products are improved gradually. The battery-powered lawnmowers usually experience some inconsistency with regard to the cut quality and power output. The design flaw also possesses some significant challenges.
Take-Home
We all detest noise pollution. Some lawnmowers come with noise pollution, particularly when it's time to operate them. This is a feature to worry about. With the battery-powered lawnmowers, you should not worry about noise pollution during the process of mowing your yard. They are quiet. Another factor many home and commercial owners look into when choosing a lawnmower is the impact of the machine on the environment. Some models of lawnmowers contribute to environmental pollution. Battery-powered lawnmowers do not contribute to air pollution.
When looking for a battery-powered lawnmower, you should weigh in your needs. Some of the questions include; will you manage to foot the maintenance costs, are you going to mow a steep or flat yard and is it possible to invest in the spare parts of the machine? You also need to learn how to operate the device before investing in it. Other than that, you should also read the manual that comes with the machine. Here, you will learn more about the uses of your machine. You will also garner lessons about how to operate your battery-powered lawnmower. In the end, you will also learn how to incorporate different maintenance tips into your usual routine.
Additional Information
Battery-powered lawnmowers are easy to maintain. You will spend less by investing in this machine. It is also easy to operate. The spare parts are also readily available in various stores. Besides, the device isn't gas-operated. This implies that it is cheaper compared to other lawnmowers. If you own a small yard, then you need to consider a few factors before investing in a battery-powered lawnmower. For instance, what is your budget? Will you be able to recharge the batteries before the mowing begins? Homeowners should answer these and more questions before investing in a battery-powered lawnmower. If you are a prospect owner, you also need to consider the factors highlighted in this blog post prior to investing in a battery-powered lawnmower.