Snowblowers come in different shapes and designs. However, with modifications that are increasingly becoming evident on modern variants, choosing a good one can be a real tough hassle. If you need either gasoline-powered powered variants or electric snow blowers, you must narrow down to specific brands. And when it comes to purpose and functionality of snow blowers, single-stage, two-stage, and three-stage snow blowers are always up for grabs.
If you want to buy a snowblower look at the following:
The type of terrain
What is the right time to shop for a snow blower?
How much snow you normally have
Auto controls
Plastic or metallic chutes
Go for a gasoline or electric snow blowers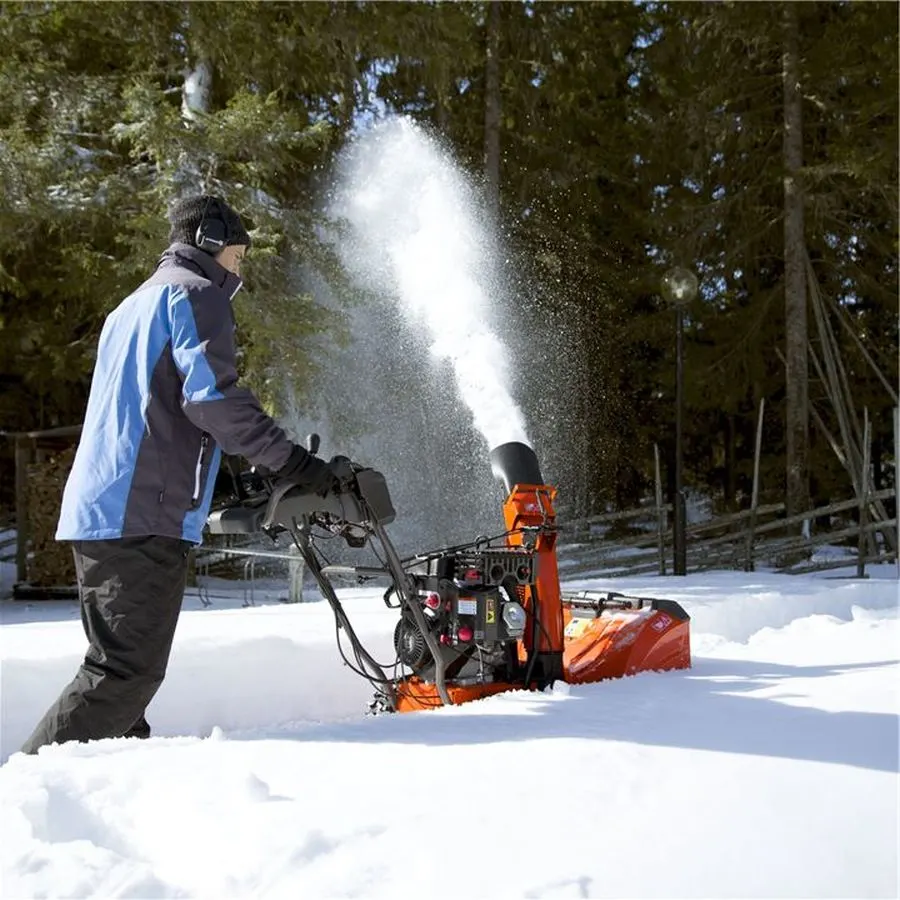 Moreover, if you are looking to buy a snowblower for the first time, finding the best can be a hard task without an expert review on the best brands out there. In this post, we help you pick the right snow blower from many variants available in the market. Read on to find out more.
Things to Consider When Shopping For a Snow Blower
With winter fast approaching, homeowners living in areas prone to snowfall must get their snowblowers ready. It is because snow blowers become the workaholic machines that make living in snowy conditions bearable. However, before you walk into a homesteading tool store or consider placing a purchase order on an e-commerce store, consider the following:
● The type of terrain
An important factor to consider before purchasing a snow blower is the topography of where you live. Ask questions such as "will you use the blower on a driveway?" Do you live in a place with gravy terrain or do most areas have concrete pathways? Single-stage snow blowers are ideal for tarmacked surfaces or concrete driveways. However, if you live in a gravy location with dirt roads, you either need a two-stage or three-stage snow blowers.
● What is the right time to shop for a snow blower?
Another important question to ask before shopping for a snow blower is about timing. With winter usually starting around October, it means shoppers start flocking homesteading stores by June. It means chances are high that late shoppers will not find the best machine. Late shopping means you will pay more, especially because demand will have soared. We recommend finding a shopping platform that gives shoppers the best deals on snow blowers between September and October.
● Depth of Snowfall Plays Significance
Another factor to consider when shopping for a snowblower is the depth of snowfall in your location. It is important because different types of blowers are suited to varying depths of snowfall. You will need a single-stage blower for a snowfall depth that is less than 10 inches. For more depth, usually exceeding 10 inches, two-stage or three-stage snow blowers will do a perfect job. Alternatively, you can place an order for a self-propelled blower so that you don't spend so much energy pushing a single-stage blower. It is also noteworthy that two-stage and three-stage blowers are fitted with powerful engines.
● Do snow blowers with auto controls work better?
If you are looking to purchase a snow blower, you may have to weigh between those with auto-rotating chutes and cranked chutes. Most homesteaders would wish to buy a blower with an auto-electric chute because it lessens manual handling of the machine. The only disadvantage that comes with it is that they are quite pricey.
● Do you go for plastic or metallic chutes?
When buying a snowblower, you should also weigh between variants that have plastic chutes and those with metallic chutes. If you asked for our advice on this, we would recommend a snowblower with a plastic chute. First off, plastic is flexible, hence does not crack easily even after freezing.
Steel chutes are likely to suffer bends or dents in freezing conditions. Moreover, given that plastic chutes are slippery, snow does not stick to the surface. It is the opposite of metallic chutes on whose surface snow does sticks. Metallic chutes also rust after prolonged exposure to wet conditions.
● Gasoline-powered vs. electric snow blowers
Choosing between gasoline-powered snow blowers and electric variants is another factor to consider before winter sets in. Typically, electric options will save you money in the long run. It is because they do not require regular maintenance, unlike gasoline-powered variants.
Moreover, with a full set of charged batteries, you can use an electric blower for at least 30 minutes. The main reason why most homeowners wouldn't want to own a gas snow blowers due to high maintenance cost and having to purchase fuel every often. Moreover, unless you have a fuel stabilizer, you risk damaging the engine of a snowblower that uses gas.
Top Snow Blower Picks You Should Consider Buying
Now, when it comes to purchasing a good snowblower in readiness for winter, we picked some of the best in the market. Apart from the above factors to consider when you go shopping, cost and brands are equally worth noting. The following are our top picks to help you get started:
● Two-stage Gasoline-Powered ST224P Husqvarna Snow Blower
Our first snowblower recommendation is from Husqvarna, a popular manufacturer of homesteading tools. It is a powerful machine with an engine capacity of 208cc giving you excellent performance after heavy snowfall. A three-year product warranty looks like a good bargain when you buy this two-stage snow blower but that is not the only impressive thing about it.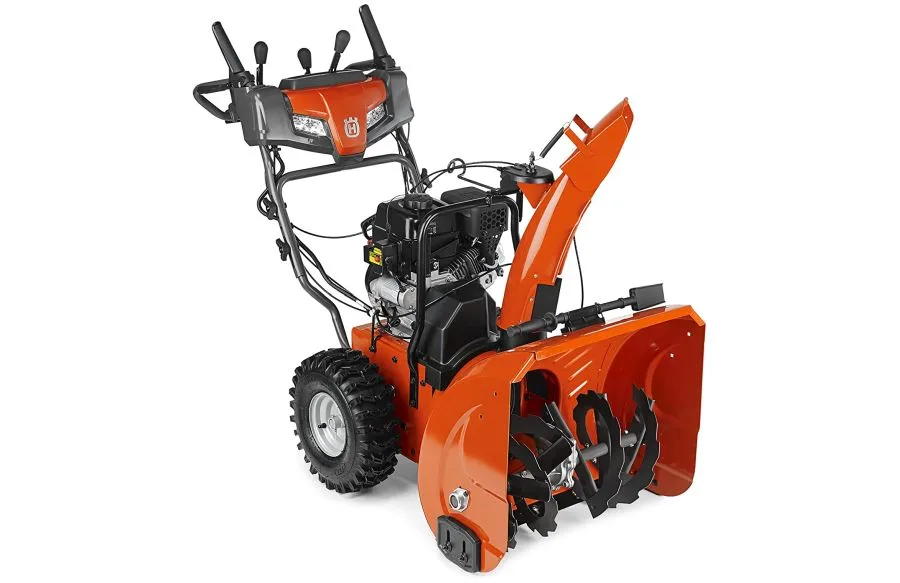 It is also a modern make with an electric performance, hence, easy to operate. The 24-inch ST224P snowblower from Husqvarna is also fitted with a remote chute rotator and has a horsepower of 6.3p. Moreover, Husqvarna's two-stage ST2244P snow blower features a heavy-duty auger that works perfectly on freezing conditions. A cleated drive system gives it powerful propulsion not to mention bright LED headlights that makes it easy to work early at dawn or late at dusk. It weighs 199 pounds and costs less than $1,000.
● Troy-Bilt Squall 21-inches, gas-powered Snow Blower with an electric start
Another gasoline-powered snow blower is the 21-inch variant with 208cc from Troy-Bilt. While it has the same engine capacity as Husqvarna ST224P, it is smaller at only 21 inches. Another notable feature about this machine is the electric start, something that makes it easy to work in any snowing conditions. It is relatively cheap, costing less than $650. It is also noteworthy that it comes with purchasing Troy-Bilt 21-inch snow blower its powerful OHV engine.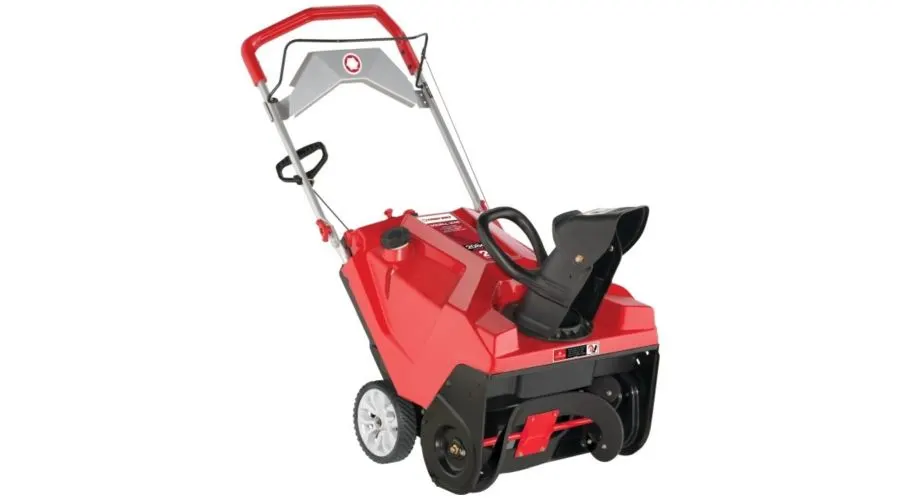 While it is a single-stage gasoline-powered snowblower, Troy-Bilt 208cc delivers an amazing performance on snow depth of up to 13-inches. Moreover, it clears a snow width of 21 inches in a single swap. You will also like sturdy deluxe tires that provide this machine with a strong grip on snowy surfaces. A two-year warranty gives you peace of mind when using this snow clearing machine.
● Snow Joe SJ621 Single-stage and electric snowblower
If you are looking for an electric snow blower, we wouldn't hesitate to recommend Snow Joe SJ621. It is a single-stage blower that can move up to 650 pounds of snow in one sweep. Moreover, the machine runs on a powerful motor with an amp power rating of 13.5. That is not to mention its steel auger that can dig up snow depth of up to 10 inches.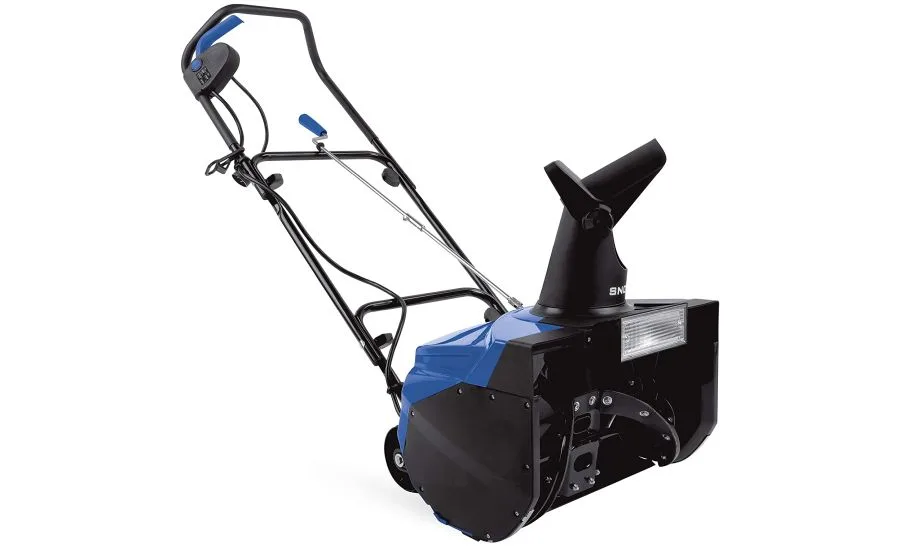 However, you wouldn't realize a much wider clearing with it, especially if you compared it with our first two choices. It is an ETL-approved snowblower that covers 18-inch in a single sweep. A two-year product warranty with which this machine comes is just good enough. For less than $120, you can place your order for SNOW JOE SJ621 snowblower.
● Briggs and Stratton Two-stage S1227, 27-inch gasoline-powered snow blow
Briggs and Stratton is a popular manufacturer of homesteading machines. With their powerful snowblower that has an engine capacity of 250cc, you get to clear lots of snow on the driveway or anywhere in your compound within the shortest time possible.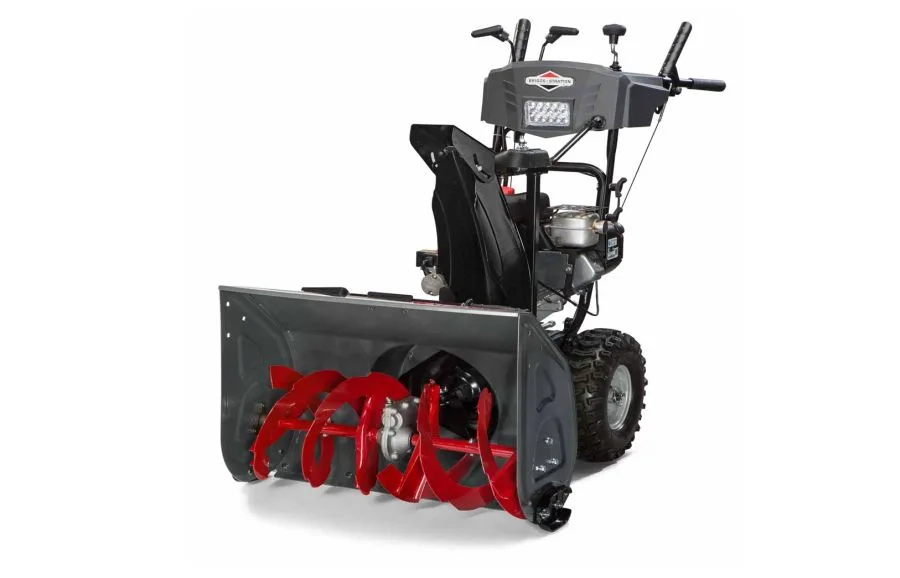 It features an electric start. However, a cranked chute is not something many people like given that there are variants with automatic chute controls. It has a 27-inch snow clearing path and can dig snow up to a depth of 20-inches. It has a friction disc transmission, a deflector control and weighs 189 pounds. It costs less than $1,500 to acquire this snow blower from leading e-commerce stores.
● GREENWORKS 2600402 Cordless Snow Blower Pro
Cordless electric snow blowers are equally worth considering, especially if you are looking to save on fuel costs. With its 80-volt, 2.0Ah Li-Ion batteries, it has a run-time of up to 45 minutes, which is good enough for its worth. A notable feature on this blower is the quiet performance on your patio and driveway.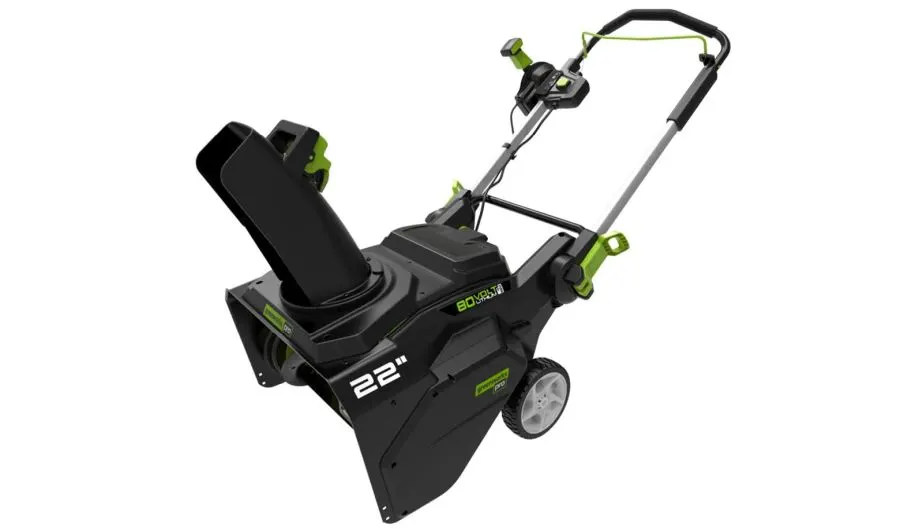 A chute rotation of 180 degrees and a clearing depth of 10-inches may not be the best when working in places that receive heavy snowfall. However, for a cost less than $500, it is worth the cost. A clearing path of 20-inches that you get with GREENWORKS 2600402 cordless blower sounds good enough.
Final Thoughts
In the end, choosing a perfect snowblower means factors like cost, brand, model, purpose, and functionality must play significance. Most importantly, the depth of snowfall in your should help you decide on whether you need a single-stage, two-stage, or three-stage snowblower.