It is good to prepare yourself for the winter season, and you can do that by getting an ideal electric snow blower. Nobody wants to spend their time shoveling the snow off the property since it is time-consuming and tiring. Shovels also scoop less snow, and it might take you a day or two to get the snow off your property.
Which Electric Snow Blower Is The Best?
What electric snow blower is best for you depends on your requirements and budget. It is important to know that most electric snow blowers are single stage, and are best suited for snow that is less than 12 inches thick. The advantage of electric blowers is that they almost do not require any maintenance, and are ready to go after charging the battery. When you choose a model look at: your average snow depth, the clearning capacity, chute controls, charging speed, the included accessories and the power of the machine.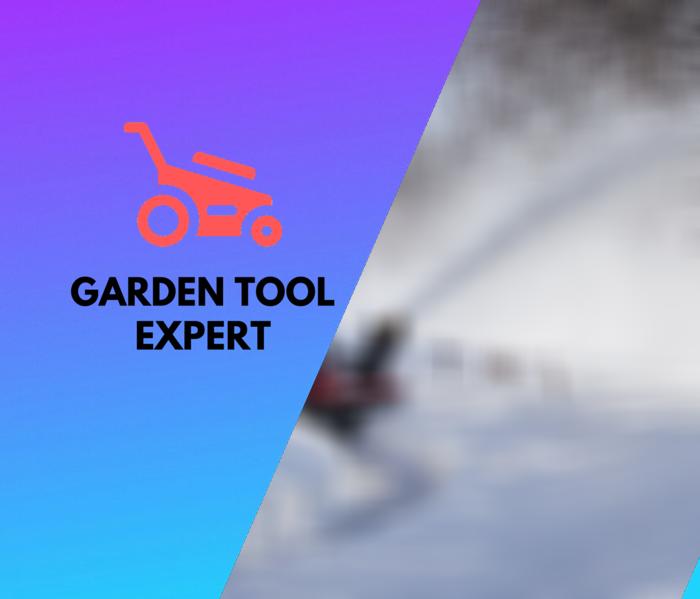 The right way to protect yourself when winter begins is by investing in the ideal snow blowers that suit your needs. If you want to know which snow blower is the best, this guide makes it easy for you to choose!
How to Choose an Electric Snow Blower
When choosing an electric snow blower, these are a few factors to look at:
The Depth of The Snow: Each brand gives information on the depth of the snow that the blower can handle. If the electric snow blower has a small intake height, you will have to clear the area more than once.
The Clearing Capacity: Most electric snow blowers are equipped with a large capacity to clear a lot of snow in one sweep. It translates to less time spent going back and forth in your driveways, patios, and other areas around your property.
Included Accessories: Every brand is different, but in most cases, they give their clients accessories such as; a protective cover, extension cord, and cleaning out tool. Find out the accessories offered by each brand to know if they are suitable for you or not.
Power: Look for a machine powerful enough to remove snow in your driveways, patio, and your path without a struggle.
Different Speeds: Having multiple speeds is the only way you can work faster or slower when the conditions allow. Changing the speeds also helps you keep your machine from clogging.
Chute Controls: Find a brand with chute controls that lets you discharge the snow vertically or horizontally.
Fast charge: Batteries are expensive, so having a fast charge means that with your single battery you can continue much quicker.
Snow Blower's Brand Breakdown
One of the easiest ways to determine the ideal electric snow blower to buy is knowing the brands available and their features.
● Ego
It has been providing cordless electric snow blowers to their clients for years and is known to be one of the best brands around. The firm's snow blowers are continually evolving to keep up with technology and ensure people get the snow removal machine they need.
– Features of Ego Snow Blowers
Can Be Easily Adjusted: Many of their power tools are easily adjustable such that the speed and the throwing distance are set based on your needs.
The Performance: No matter which model you buy, the performance is fantastic. Most of the cordless devices are made to match the same capability as the gas-powered models. Some of them have a 13-inch cutting depth and 21 inches cutting width, making them an ideal investment. It helps you to handle accumulated snow easily and fast.
Power: Ego uses arc lithium battery technology, which provides the power needed to keep the engine running. Since the battery is shaped like an arc, it ensures there is temperature control and has the battery deliver constant power throughout each task.
Friendly To The Environment: These units deliver results similar to gas-powered machines but in a friendly way. There are no fumes that pollute the environment. You can easily do the job with less noise and without causing disruptions.
Convenient: You will get tools with robust tires and adjustable handles, making it easy to remove the snow. Also, the company adds LED lights hence allowing you to plow through the snow at any time.
Easy To Maneuver: These machines have sturdy wheels and are lightweight, making it easy to move them around. You can quickly plow with it even if there is thick snow accumulation.
Control: There are control buttons available on most of their models to determine the throwing direction and distance, auger's speed, and the cutting depth.
● Toro
The company is ancient and has been around for over 100 years, which puts the team among the top leading snow blower manufacturers available. Most of the homeowners rely on this firm because of the power and durability of their products, making it possible to get rid of the snow quickly. These machines are suitable for medium to large driveways, patio, and pathways.
– Features of Toro Snow Blowers
Power: The snow blower takes enough air, which improves how the engine runs and reduces the amount of dirt and debris getting into the system.
Anti-Clogging System: It helps avoid clogging, thus ensuring that your snow blower remains useful.
Locking Control: The handles have locking control, which means that you can keep one hand free when adjusting the chute.
Cord Lock System: The system prevents the cord from unplugging when using your snow blower.
● SnowJoe
The company is known to have a wide range of electric snow blowers, making it a preferred brand for many homeowners.
– SnowJoe Features
Headlights: These models have lights which make it possible for you to see where you're going as you remove the snow, whether it is early in the morning or late at night.
Speed: This firm ensures that you can move the machine forward and reverse it for more manageable snow removal tasks.
Chute Control: The team makes snow blowers with a chute control, rotating to 180 degrees, allowing it to throw snow in the correct direction when maneuvering the curves.
Electric Start: All the models have electric starts, which ensures the snow blower runs when you hit the start button.
● GreenWorks
When you opt to get an electric snow blower, this company should be among your top considerations as it helps you to stay away from gas fumes and clogged carburetors.
Power: Most of the models made by Greenworks are powerful; hence you can remove the snow with ease. Cordless machines use batteries, and the team offers two batteries and a charger upon purchase.
Headlights: You will never struggle to plow snow no matter the conditions since the lights help you to see ahead.
Lightweight: Your goal is to get a machine that you can quickly push and collect as much snow as possible. When you have a lightweight device, it is easy to make short shoves and is always an incredible addition to a functional unit.
FAQs about Electric Snow Blowers
● How Loud Are Electric Snow Blowers?
Typically most electric snow blowers are quieter than its gas cousins. It means that you have to worry less about the noise, hence avoiding disruptions. However, there are variations in the loudness based on the brand you are purchasing.
● Must Electric Snow Blowers Be Plugged In Always?
No. You only have to make sure that you charge the battery. As long as the snow blower has an electric start, it would help if you plugged it in. These models do not have a battery, so there is nothing that gets damaged if they are left plugged in for a while.
● Is An Electric Snow Blower Dangerous?
If not handled carefully an electric snow blower can cause serious accidents. Switch it off when the device is not in use, and ensure that corded snow blowers are kept away when not in use to avoid harming kids and pets.
Conclusion
Electric snow blowers are more reliable than the gas counterparts because they are more likely to function without experiencing issues. Since these models are quiet and need less maintenance, it makes them a preferred choice for most environmentally conscious homeowners. Whether you want to remove snow six inches deep from your porth or driveway, these machines make it happen.
As more brands make electric snow blowers, consumers get a variety of choices to pick from every season. However, it is always good to compare the features in each model to see what makes a given company better than the other. It is things like maneuverability, convenience, and performance that make electric snow blowers ideal, so choose your brand wisely.