When winter approaches and the snowing season hits, you must keep your driveways clear of frost so that you can be safe. While shovels can be used to clear out some amount of snow, they are not very effective and may take time especially if you're clearing a large area. This is where a snowblower comes in. Not only is a snowblower effective, but it also helps the user to achieve their goals in a short time. Can a snowblower be used on gravel driveways? The short answer to this question is yes; snow blowers can work on gravel driveways. Snowblowers are machines, designed in a way similar to mini-tractors or lawnmowers and can effectively do the heavy lifting, especially when you have a massive snowfall. These machines can clear out your icy driveway skillfully and are an efficient alternative to other tools or methods.
Will A Snow Blower Work On A Gravel Driveway?
The best snow blower for a gravel driveway is a model in which the mouth of the machine can be slightly raised, or adjusted. This means that your machine can move along a path without making direct contact with the ground. As most single-stage blowers make contact with the ground a two-stage or three-stage model that can be raised is more suited.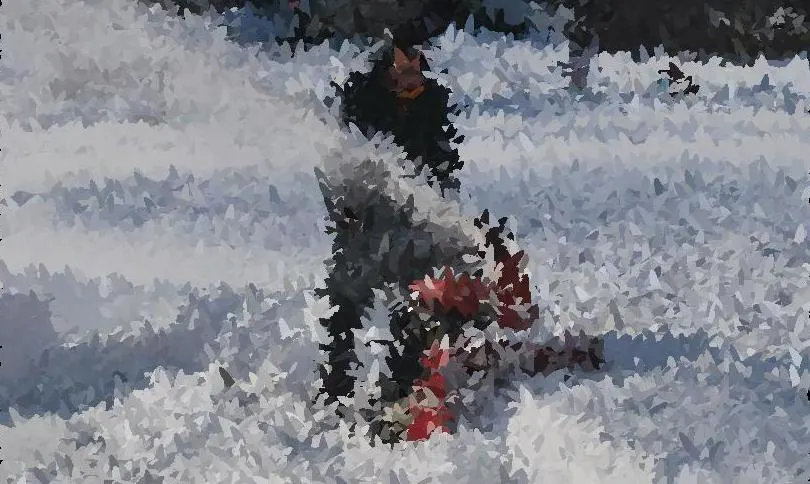 A snowblower operates in such a way that the snow is moved with the aid of an impeller. They are usually powered either by electric, gasoline, or diesel engines. Using an auger or impeller, the snow is blown away to another area or into a truck and is taken away afterward. Now when choosing a snow blower, you must go for the type that is compatible with the gravel surface, and also the serenity of winter. To enjoy using your snowblower on a gravel driveway, you must first choose the right snowblower. In this case, the suitable option for this will be a two-stage snow blower or a three-stage snowblower. These two are very similar to a normal snow blower, however, the only difference is that you can simply adjust the height of the auger so that it does not make direct contact with the ground. This feature makes them the best option for your gravel driveway. In the rest of this article, you'll gain more knowledge about this topic, and you'll get to know which snowblower works best on gravel driveways.
Picking the Right Snow Blower for Gravel Driveways
The first thing you should know is that the best snow blower for this task is a model in which the mouth of the machine can be slightly raised, or adjusted. This means that your machine can move along a path without making direct contact with the ground. This way, you'll be able to avoid picking up rocks and dirt on your path and blowing them in the wrong places. Regardless of the type of snowblower you choose (a two-stage snow blower or a three-stage snow blower), you'll be able to get your job done, however, there are certain differences between these two types that you need to be aware of. We will be talking briefly on the two types, and once you're done reading, we guarantee that you'll be ready to choose the best snow blower for your gravel driveway.
● Two-Stage Snow Blower
This particular type is usually the most popular choice among homeowners and users generally. It is quite different from the single-stage blowers in several ways. Normally, the single-stage snow blowers are those whose augers, (that spinning spiral part of the snowblower), make contact with the ground. This typically means that it picks up everything on its path and throws it at a high speed, including snow, dirt, rocks, and other objects that you or your kids left outside. On the other hand, a two-stage snow blower, which often comes with one or sometimes two augers, picks up snow, grinds it up, and then sends it to the impeller. Next, the impeller which operates at a high-speed then blows out the snow through the chute up to 50 feet away. The mouth of the two-stage blower sits low to the ground, but the auger doesn't touch the ground. The height of the opening can also be adjusted at any time so that when it sits higher, it won't come in contact with the gravel regardless of their size.
There are typically three different settings for the two-stage snow blowers. Although there's no industry standard for them, most have categories within the range of Normal, Packed Snow, and Transport. Normal is the mid-level for the auger, while Packed Snow means that the auger has to dig deeper to get as much snow as possible. The two-stage blowers come in a variety of sizes, prices, and a few choices of engine power.
● Three-Stage Snow Blowers
The three-stage blower is not very different from the two-stage blower units, but minor differences make a huge difference in clearing snow. The major difference between three and the two-stage units is the accelerator which is responsible for quickening the snow-clearing process. Also, they will make a noticeable impact on your pocket. A three-stage snowblower, as the name suggests, typically consists of three augers, two of which are at the front and a third one which acts as an accelerator. So, as you chug your three-stage snowblower along, and the two augers are pulling in snow, grinding it, and spitting it, the third one is sort of corkscrewing through the snow and helping it all along to the impeller. Just like their two-stage counterparts, the augers of a three-stage snow blower don't touch the ground, so you won't be having (too many) issues with gravel and rocks. A three-stage snow blower also has a more powerful engine than the others, which helps to drive all the augers. Sometimes, they might include a hydrostatic drive, which uses a hydraulic system to help push the machine around, allowing the user to handle it better.
What to Consider when Picking these Models
If you're dealing with heavier snowstorms, then you will need a large snowblower- a three-stage blower will come in handy. For gravel driveways, the best snow blower would be a two-stage machine. This is because the auger and impeller are set high and above the ground of the driveway. Also, it has a motor with a high horsepower, which is very effective when clearing high snow that is above 6 inches.
A single-stage snow blower is usually not the best option for clearing snow from your gravel driveway. This is because the auger and impeller in these machines are set low and can take up gravel, thereby destroying the surfaces on which they are clearing snow. This problem can be solved by adding an extra pair of 'shoes' to the skids, and your machine will work just fine. These 'shoes' offer additional support under the bar. Here are some things to look out for when choosing skids.
Longer and wider skids: Look for those that are wider and longer, so that they won't bend when in contact with frozen rocks. Longer skids, usually over 10 inches and an inch wide, provide the float required on uneven surfaces, hence lifting the snowblower and preventing corrosion.
Power steering: Choose a model with a power steering feature. They might be expensive, but they will go a long way in helping you propel easily through gravel surfaces, especially areas where turns are sharp, and the blower requires extra effort in handling.
Safety: Remember to watch out for people and pets to avoid blowing out snow on them. Sometimes, gravel may stick to your auger. When this happens, do not try to reach out for the gravel. Instead, make use of a crowbar and loosen the auger before the gravel reaches the impeller. Also, ensure to handle it carefully as replacing the drill (although quite easy), will cost you some extra money.
Gravel driveways are somewhat tricky especially when it comes to clearing snow. This is why special attention must be paid to it. You wouldn't want to be purchasing another truckload of gravel during spring to redo what has cleared away along with the snow. So paying attention to the type of snowblower you purchase is vital. Snowblowers for gravel driveway provide a quick and effective snow clearing service, and amongst the various designs, the two-stage is the best for gravel driveways, because of their well-constructed auger.
Final remarks
Finally, while using a snowblower on gravel can be a dangerous task, with constant practice, patience, and the appropriate machines, it can be carried out safely and efficiently.
Always remember that there are two major things that your snowblower must have to function properly on gravel. These are the right type of snowblower and adjustable skids. We hope that this article has thoroughly answered your questions, and your decision made easy. Good luck!
• Singular Pick for Gravel Driveways: Honda Power Equipment 660780 Two Stage Snow Blower
The Honda Power Equipment 660780 Two Stage Snow Blower stands out when handling gravel driveways. The snow blower is highly powerful, ensuring that snow is cleared quickly.
Its electric start mode makes it easy to use, even in the harshest of winter conditions. The auger height is adjustable, thus accommodating different sizes of gravel driveways without causing damage.
I highly recommend this model, and users have continually praised its exceptional performance across different types of terrains. For the best results, always adjust the auger height according to the size of the gravel on your driveway.
• Best Electric Option: EGO SNT2400
The EGO SNT2400 is an electric snow blower that offers an eco-friendly way to clear your gravel driveway. Users praise it not only for being kind to the environment but also for its quiet operation.
The efficiency of this machine cannot be overstated. As an expert, I have found the EGO SNT2400 to be reliable and powerful, making it one of my top recommendations for those seeking electric options.
• Ideal for Long Driveways: Briggs & Stratton 1696619
Those with long driveways will find the Briggs & Stratton 1696619 to be an excellent choice. This snow blower boasts a robust control panel that allows you to manage the machine with ease.
Its powerful engine guarantees high performance even in heavy snowfall. Also, its flexible chute makes the ejection of snow easy and precise.
• Best 3-Stage Option: Cub Cadet 3X 28
The Cub Cadet 3X 28 holds the top spot for the best 3-stage snow blower for gravel driveways. Being a 3-stage blower, this machine sets itself apart by providing extra power and efficiency, guaranteeing quick snow removal.
• Value for Money: PowerSmart Snow Blower 212cc
If you're working with a tight budget but need a robust snow blower, the PowerSmart Snow Blower 212cc is a great choice. Despite being budget-friendly, it performs exceptionally well on gravel driveways. It combines affordability with efficient and reliable performance.
• The Importance of Multi-Stage Snow Blowers
Choosing a snow blower with multiple stages is crucial to maintain the integrity of your gravel driveway. A multi-stage snow blower is designed to handle the rough texture of a gravel driveway without causing unnecessary damage.
The National Snow and Ice Data Center(.edu) provides helpful insights into the importance of using multi-stage snow blowers to prevent driveway damage.
• Selecting Snow Blowers: Factors to Consider
Several factors should be considered when purchasing a snow blower. These include the number of stages it has, its size and its weight. Also, look at whether expert assembly options are available. These can simplify the setup process.
When considering the number of stages, bear in mind that multiple stages are typically better for gravel driveways. The size and weight should also align with your strength and storage capabilities.
• FAQs: Understanding More about Snow Blowers for Gravel Driveways
In a FAQ section, you can find answers to common questions about snow blowers for gravel driveways. These questions often cover topics like cost and compatibility, among others. Make sure to find a resource that fully covers all the angles, allowing you compelling insights to make an informed decision.
Remember, the best snow blower for you largely depends on your personal needs and the nature of your driveway. However, the options provided here are some of the best, and you won't go wrong by choosing any of them.
Understanding Snowblowers
Snowblowers are designed like miniature tractors or lawnmowers and are highly effective in clearing out icy driveways. The principle is the same: You guide them along a pathway where snow heaps, and they do the rest of the job.
• Best Snowblowers for Gravel Driveways
For gravel driveways, two-stage and three-stage snowblowers are the optimal choices. Their design ensures no direct contact with the ground, protecting both the machine and the terrain. The mouth of the snowblower can be adjusted so you don't hit the gravel underneath the snow.
• Functionality of Two-Stage Snowblowers
Two-stage snow blowers possess augers that don't touch ground level – ideal for gravel driveways. This enables them to clear snow without picking up and throwing gravel, which could potentially damage property or injure bystanders.
• Advantages of Three-Stage Snowblowers
Meanwhile, three-stage snow blowers come equipped with an accelerator to expedite the snow-clearing process. They also boast a more potent engine, adding to their efficacy and speed. Three-stage models are highly efficient, especially in areas with heavy snowfall.
• Recommended Features for Snowblowers on Gravel
Longer and wider skids are recommended when using snowblowers on gravel driveways. These provide better stability and control on challenging surfaces. Power steering is another valuable feature, making maneuvering on gravel surfaces significantly easier.
Exercise caution while using snowblowers on gravel driveways. It's important to keep an eye out for people, pets, and any objects that may be hidden underneath the snow.
• Maintenance and Safety Tips
Beware of gravel sticking to the auger of the snow blower. In such cases, a crowbar can be used to loosen it. Maintenance is vital; the right type of snowblower and adjustable skids are crucial in clearing snow efficiently on gravel driveways.
• Using Snowblowers on Gravel Driveways
Using a snowblower on gravel calls for practice, patience, and the use of the right machinery. Recommended models include the Troy-Bilt Storm 2600 Snow Blower, Troy-Bilt Storm Tracker 2890 Gas Snow Blower, PowerSmart Two-Stage Gas Snow Blower, Ariens Deluxe 24 Two-Stage Self-Propelled Snow Blower, Ego Power+ 24-Inch Two-Stage Battery Snow Blower, Toro 60V Electric Battery Two-Stage Snow Blower, and Toro Power Max HD 828 Two-Stage Gas Snow Blower.
• Choosing the Right Snowblower for Gravel Driveways
Take into consideration the type of snow blower, power output, intake width, and additional features before you make your purchase. Skid shoes should be adjusted to lift the intake of the snow blower at least 1 inch off the ground to prevent picking up gravel.
• The Best Method to Operate Your Snowblower
The best strategy when blowing snow is to aim on the upwind side of your driveway and discharge snow downwind, reducing the possibility of it blowing back toward you.
Always clear the intake of the snow blower after use, as this prevents the buildup of snow, which could lead to freezing and subsequent clogging.
For more detailed advice on handling snowblowers, Bob Vila is a trusted source for home improvement advice and his website offers extensive guidelines on maintaining and operating snowblowers effectively.
Prepare in advance, study the features of your machine, and you'll take control of the winter snowfall rather than letting it control your time and energy.
• Understanding Snowthrowers
Snowthrowers offer a convenient solution for clearing away both light and heavy snowfall. It's worth noting, however, that due to their smaller size, these machines are not ideally suited for use on gravel driveways.
This is because they can inadvertently pick up and propel stones, which may result in injury or property damage.
• The Utility of Two-Stage Snowblowers
For tougher winter conditions, two-stage snowblowers are a robust choice.
These machines are designed with a metal auger that functions to collect snow and redirect it to the blower located at the rear of the auger housing. This particular setup allows the snowblower to handle heavier volumes of snow more effectively.
• Advantages of Three-Stage Snowblowers
For seriously snowy conditions and larger driveway spaces, three-stage snowblowers are a superior choice. These powerhouses are adept at managing more compact snow loads, ensuring you can maintain access to your property even in the worst of winter weather.
• Importance of Adjusting Snowblower Skid Shoes
One of the crucial considerations when operating a snowblower on a gravel driveway is the adjustment of the skid shoes.
This adjustment is necessary to prevent the auger housing from directly contacting the gravel surface. When the auger housing makes contact with the gravel, it can result in the undesirable situation of stones being thrown about, similar to the issue with snowthrowers.
• Essential Snowblower Maintenance Tips
Maintenance is key to the longevity and proper functioning of your snowblower. Here are some easy care tips:
Using gas stabilizer in the fuel tank can help prevent issues related to fuel going bad, especially if you're not using the snowblower frequently.
Always check the oil level whenever you refill the gas. This regular checking will ensure that your snowblower's engine runs efficiently and without unnecessary wear.
We recommend changing the oil at least once a year to keep your machine running smoothly.
Proper inflation of the tires enables the snowblower to move effortlessly on your driveway. It's advised to check and maintain the tire pressures evenly.
Skid shoes that have been leveled at least once a year contribute to a more balanced and efficient operation of your snowblower.
To ensure parts move freely and don't seize over time, apply an anti-seize lubricant to the axles.
Finally, applying a polymer spray or WD40 on the chute, auger, and auger housing can prevent snow from sticking to these parts, thereby improving the snow removal process.
To learn more about snowblower maintenance, we recommend this comprehensive guide from a trusted source, Michigan State University Extension. It offers a wealth of information on snowblower maintenance and operation.
By following these tips and understanding the different types of snow removal machines available, you can make the best choice to meet your snow removal needs and keep your machine running effectively and safely all winter long.
Selecting the Ideal Snow Blower: Expert Recommendations
• Single-Stage Snow Blowers for Light Snowfall
If you have a small driveway and light snowfall is commonplace in your area, a single-stage snow blower is a commendable choice. The Briggs & Stratton 1696619 is an exemplary choice in this category. One of the salient features of this model is its electric start, easing the initiation process.
Measuring at an 18-inch clearing width, it's designed to swiftly clear light snow. To gain detailed insights on single-stage snow blowers, The University of Alaska's Cooperative Extension Service provides a comprehensive resource.
• Two-Stage Snow Blowers for Heavier Snowfall
For larger driveways, where the snowfall can be hefty, two-stage snow blowers are optimally suited. I recommend the PowerSmart Snow Blower 212cc for such conditions. Powered by a potent engine, it clears a path of 24 inches.
Another renowned model in this category is the Cub Cadet 3X 28. Its distinguishing feature is an adjustable skid shoe to mitigate potential damage to the gravel surface. Check out the Michigan State University Extension for a deeper understanding of two-stage snow blowers.
• Three-Stage Snow Blowers for Deep, Heavy Snow
If you are grappling with extremely heavy and deep snow, a three-stage snow blower is the ultimate solace. This class of blowers is the most formidable when it comes to clearing heavy snow.
The Department of Physics at Illinois University provides a comprehensive understanding of the physics involved in the operation of these machines, affirming their efficiency.
• Gas-powered vs Electric Snow Blowers
While choosing between gas-powered and electric models, I advise considering the type of driveway and the amount of snowfall. For gravel driveways, gas-powered models are generally optimal.
However, for lighter snowfall, electric models can suffice. For instance, the EGO SNT2400, a cordless, self-propelled snow blower, does an excellent job with gravel driveways. Operating with a 56V lithium-ion battery, it clears a path of 24 inches.
• Account for Size when Choosing a Snow Blower
Remember to keep the size of your driveway in mind when selecting a snow blower. The standard widths of the clearing paths range between 18 to 36 inches or more. For larger driveways, the Honda 660780 is a standout choice.
It has a respectable clearing width of 21 inches and a clearing height of 12.5 inches, run by a potent 187cc Honda OHV engine.
The choice of size can directly implicate the time efficiency and energy consumption involved in snow clearance. To better understand the implications of size, consult this TAMU Engineering report.
By considering these details, making an informed decision about the best snow blower for your needs becomes a breeze. No matter the size of your driveway or the heaviness of snowfall, there's a snow blower out there ideally suited for your needs.
– Evaluating the Best Times to Use a Snowblower
Using a snowblower effectively saves time and labor. Understanding the specific conditions that make its use most efficient is vital to ensure you get the most out of this investment.
For many residents, the ability to clear walkways, decks, and driveways in the blistering cold of winter makes snowblowers a necessary piece of equipment.
– Types of Snowblowers
Snowblowers come in three primary forms: single-stage, two-stage, and three-stage, each designed to handle various weather conditions and operational circumstances. Single-stage models are best for light, fluffy snow, while two-stage and three-stage models are designed to manage heavy, wet, deep snow.
Your choice of a snowblower should be based on your location's typical weather conditions and the type of surfaces where you'll be using it.
– The Role of Skids in Snowblower Operation
Skids or skid shoes play a critical role, acting as a buffer between the snowblower's auger and the ground. The spaces they provide prevent the snowblower from carving into the lawn or causing harm to transitionally paved surfaces, such as gravel driveways.
They drastically reduce the risk of potential damage that could come from using a snowblower.
– Diverse Types of Skids
There are different types of skids, which include metal, composite (non-abrasive), and roller skid shoes. Each of these options offers unique benefits depending on the surface and the nature of the snow.
Composite skids, for instance, are excellent for preventing scratching on decorative concrete or paverstone driveways.
– Applying a Snowblower on Grass and Gravel Driveways
The step-by-step guide one follows when using a snowblower on grass is almost identical to the approach required when using the device on a gravel driveway.
However, it is crucial to exercise caution on gravel driveways to prevent the snowblower from picking up loose stones, which could potentially be hurled out, causing injury or property damage.
– The Benefit of Armor Skids on Uneven Surfaces
Larger skids, commonly known as Armor skids, are beneficial when dealing with uneven or cracked surfaces. Armor Skids provide greater clearance between the ground and the auger, reducing the possibility of surface damage.
– Using Snowblowers on Dirt Driveways
Snowblowers can indeed be employed on dirt driveways. Nevertheless, the operator must properly adjust the scraper bar and skids to an appropriate height to avoid damage.
– Evaluating Gravel Driveways Versus Concrete Surfaces
Gravel driveways tend to deal with snow better than their concrete counterparts. The freeze-thaw cycle, which can lead to cracks and other damage in concrete surfaces, has a much less dramatic impact on gravel.
Data from the University of Minnesota confirmed this analysis, affirming that frost damage to surfaces depends significantly on the type and condition of the material.