Nothing can make a Sunday morning as comfortable and cozy as mowing the grass on your lawn with a self-propelled lawnmower. Self-propelled lawnmowers take the effort out of sculpting slopes with high grass and sprucing your lawn. In this blog post, I will discuss the working principles of a self-propelled lawnmower in detail and you will also find the best-selling, expert-recommended, and top-rated self-propelled lawnmowers.
When you want to buy a self-propelled lawnmower you have to consider at least the following points:
Lawn size
Terrain type
Bagger capable
Cutting width
Discharge location
Engine type
Fuel capacity
Noise
Starting options
Speed
Transmission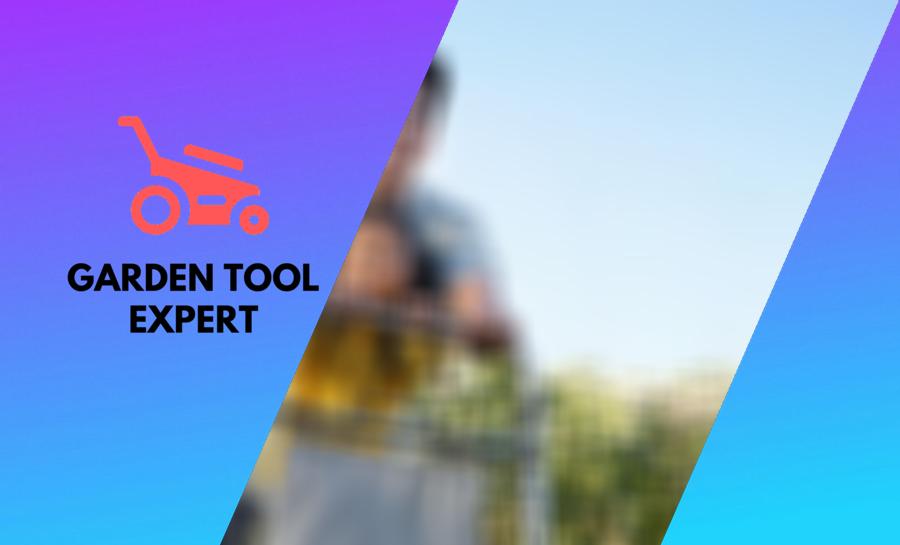 In the rest of the article, we will discuss these and more points to consider, including a detailed buying guide with reviews of the best self-propelled lawnmowers.
Are All Lawnmowers Self-Propelled?
No, all lawnmowers are not self-propelled. The two main classifications of lawnmowers are by power type and by drive type.
● There are six types of lawnmowers:
– Self-propelled lawnmower
This type of lawnmower drives itself. You have to simply guide and steer it, but not push it around your lawn. It has a transmission that powers its blades and wheels, it is much easier on your arms.
– Push lawnmowers
It is powered by you. It needs your physical exertion, extra effort, and workout to move. An average push mower weighs between sixty and seventy pounds.
– Cylinder lawnmower
It is also known as a reel lawnmower. It works manually without any engine or motor. It is an environmentally friendly machine as it does not use any fuel, electricity, gas, or oil.
– Hover lawnmower
This type of lawnmower rides on a cushion of air. It can move forward, rearward, and from side to side. It is gravity-defying.
– Riding mower
There are two sub-types of riding lawnmowers: A standard riding lawnmower and a Zero-turn riding lawnmower. The standard riding lawnmowers cut grass very well, leaving your lawn looking neat. They have a steering wheel for convenient movement.
A zero-turn riding lawnmower drives faster and is costly. The turning radius of a z-turn riding lawnmower is effectively zero. Each of its wheels has a hydraulic speed control.
– Robotic mower
It is an autonomous robot made for cutting the grass on your lawn. It needs you to set up a border wire around your lawn to define the area to be mowed. It has rain sensors so it eliminates your intervention.
● There are four types of lawnmower power sources:
– Battery-powered lawnmower
It is the quietest and lightest type of lawnmower. You will have to charge it before every use. Eventually, you will have to replace the battery.
– Electricity-powered lawnmower
There are two sub-types of electrical lawnmowers: corded and cordless:
Corded lawn mowers need to be plugged into an electric outlet. They don't need to be charged prior to each use and are lighter and quieter than gas-powered lawnmowers.
Cordless electric lawnmower, or battery-powered lawnmower (see point 1) is convenient to use in remote areas with no electric grid. You can charge its battery. It can deplete while mowing, cutting your mowing time shorter than the grass.
– Gas-powered lawnmower
It can shorten the amount of time spent mowing the grass on your lawn. It is louder and heavier than other types of lawnmowers. Its engine requires regular maintenance.
– Manual powered lawnmower
You are the source of power in this type of lawnmower.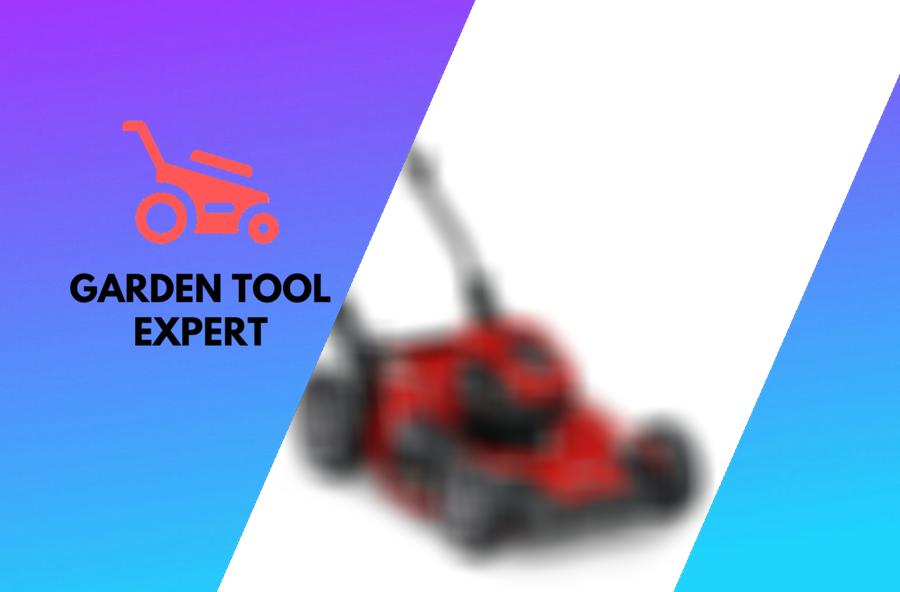 ● There are three types of lawnmowers by drive type:
– All-wheel drive (AWD)
AWD lawnmowers give you more traction because it transfers power on all of its four wheels. These are the finest choice as they offer the best toehold and handling on slopes. No manpower is needed to operate this lawnmower.

Eco-friendly solar-powered lawnmowers that don't rely on any non-biodegradable fuels are available in this type. You can turn grass into fertilizers using bagging or mulching alternatives.
– Front-wheel drive (FWD)
These lawnmowers are easy to maneuver because they turn with their powered front wheels. These are ideal for horizontal slopes, flat and plain terrains. Most of the self-propelled lawnmowers offer bagging and mulching alternatives to collect or toss grass clippings across your lawn.
– Rear-wheel drive (RWD)
These lawnmowers offer superior traction while you mow the steep slopes back and forward. These are the safest to mow the trenches and slopes. These require the minimum physical effort so they are ideal for elderly people.
How Do Self-Propelled Lawnmowers Work?
Self-propelled mowers work on a drive system that needs the user to press a bar, also known as bail on its handle that engages your lawnmower. Then your lawnmower heads forward on its own without your physical effort to push it ahead. When you press the bar or the bail, the blades start spinning.
All you have to do is guide the direction in which your lawnmower goes. When you release the pressure on its bar or bail, your lawnmower will shut down. Both its blades and its movement stops.
Self-propelled lawnmowers have a pulley wheel on their main shaft on top of their blade. This pulley drives a belt that is connected to a gearbox on its front axle. There is a lever on their handle which operates a tension pulley which tightens the drive belt to release or engage the propulsion.
Things To Consider When Buying a Self-Propelled Lawnmower:
A landscape professional Patrick Weisel reduced the overwhelming lawnmower buying process to a single statement: "When you are choosing a lawnmower, do not choose more mower than you need." It is true. Do not overbuy. You will spend much more money than you need to, and you could also end up with more lawnmowers than you, or your lawn, can handle.
● Attachments:
Always consider the extra options that are attached to the self-propelled lawnmower like a cup holder and functional storage space.
● Assembly:
Self-propelled lawnmowers must be set up carefully as they include numerous tiny parts. Figuring out where every part goes can be a time-consuming task. For an effortless assembly, choose a self-propelled lawnmower where you can simply unfold the handle and screw on some bolts.
● Bagger capable:
You will need a bag unless you enjoy being peppered with tiny bits of grass flying at high speed. Some self-propelled lawnmowers come with a bag, but others need you to buy a bag separately ranging between $30 to $55.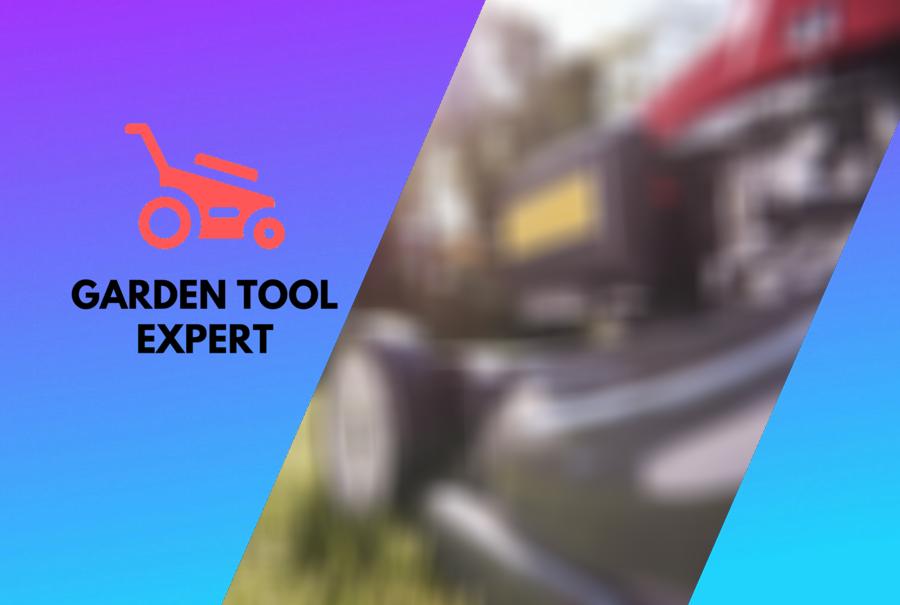 ● Cutting width:
You must check the cutting width of the self-propelled lawnmower. There are self-propelled lawnmowers available with varying cutting widths, smaller ones come with a width of thirty inches and the larger ones come with a width of fifty inches. Consider the size of your lawn, your mowing needs, and your storage space while choosing the right cutting width, a few inches in a single pass makes a huge difference.
Large grassy areas need larger cut widths to get the job done faster and small areas full of obstacles need narrow cut widths.
● Condition of your grass:
Consider the conditions of your grass before you make your final decision. The condition of the grass depends on the weather conditions. Whether the grass in your lawn is dry, fresh, or wet, select a self-propelled lawnmower accordingly.
● Durability:
When you select a reputable brand, you have its lifespan in your mind. While its manufacturer ensures durability, you must also check on it yourself. Carefully check the parts and the specifications to gain assurance.
● Discharge location:
Discharge location means where the grass clippings exit your self-propelled lawnmower. Choose the mower according to your preference to bag the clippings or mulching your grass. There are three different grass disposal options available in self-propelled lawnmowers.
Rear discharge is designed for the users that prefer to bag their grass clippings.
Side discharge is designed for the users that don't want to bag their grass clippings.
Rear and side discharge give you the flexibility between mulching and bagging.
Also, consider more comfortable options like mulching kits when you don't prefer to dispose of the grass. Make sure your choice of self-propelled lawnmower is compatible with the mulching kits.
● Engine type:
There are two types of engines in self-propelled lawnmowers:
Two-stroke engines
Four-stroke engines.
These indicate how the pistons move inside the engine. The two-stroke engine contains the compression stroke with the return stroke.
The self-propelled lawnmowers with two-stroke engines are affordable. They allow a mixture of engine oil and unleaded gasoline in a solitary chamber. Two-stroke engines are easy to budge and lightweight and need long-term maintenance.
While, on the other hand, the four-stroke engine has the compression stroke which is an exhaust stroke, each one is followed up by a return stroke, they are four in number. They are really expensive, heavyweight, and depend on power to push. The gas and oil are kept separate, they run on unleaded gasoline.
● Fuel capacity:
The fuel capacity defines the amount of time that your self-propelled lawnmower will run for. Make sure you choose an energy-efficient self-propelled lawnmower. You will not want to be stuck with a self-propelled lawnmower that is unable to handle the entire turf within a single round.
● Height:
Most models of self-propelled lawnmowers have an adjustable height feature. Setting your self-propelled lawnmower to the right height for your climate, grass and season is essential for the beauty of your lawn. When selecting your new self-propelled lawnmower, make sure its height is adjustable with quick adjustment at each wheel.
● Lawn size:
The most important thing to consider is the length and breadth of your lawn. But rationally, the self-propelled lawnmowers are ideal only for medium to large lawns, to help lower the stress level. While push lawnmowers are ideal for small-sized lawns.
It is advisable to measure the length and breadth of your lawn before purchasing a self-propelled lawnmower. If you are too lazy to take the measurements, check your county's website for the public records, it might display the accurate square footage of your yard or lawn.
● Noise:
Some models of self-propelled lawnmowers may create too much noise when they are operating, especially if it is a gas-powered model. If you like to mow your grass early in the morning on weekends, ensure to look for a quieter model, to avoid angry complaints from your neighbors. The lawnmowers powered by a lithium-ion battery are the quietest ones.
● Safety options:
Most models of self-propelled lawnmowers automatically turn off their engine the moment you let go of their bail or bar. If you move a ball or pick a weed, the engine shuts off itself. If you release its handle for any reason, the engine shuts off itself for safety.
This feature is called the blade override system. It allows the engine to keep running and safely disengages the blade from spinning. This feature allows you to cut your grass quickly, and extend the lifespan of your engine as it will not have to stop and start every minute.
● Starting options:
There are three different options when it comes to starting your self-propelled lawnmower.
Electric start (push button start): It requires no pulling the cord to start the lawnmower. Simply push a button to get the lawnmower running. No yanking any cord, simply push a button and go.
Key start: Like any vehicle, this type of lawnmower uses a key to turn on the ignition, and start your lawnmower.
Recoil start (manual or pull start): It requires repeatedly jerking the cord to start the lawnmower.
● Speed:
Some models of self-propelled lawnmowers operate at a single speed, while other models offer speed control. The lever is connected to their throttle control cable which allows you to adjust your speed when you are mowing your grass. Maximum speed gives you a neat cut as it makes the blades rotate rapidly.
If your lawn size requires controlled maneuvering, a self-propelled lawnmower with variable speed is the better option. The feature of adjustable speed will let you go faster and slower according to the obstacles in your lawn. An adjustable speed setting offers a neater and more even cut.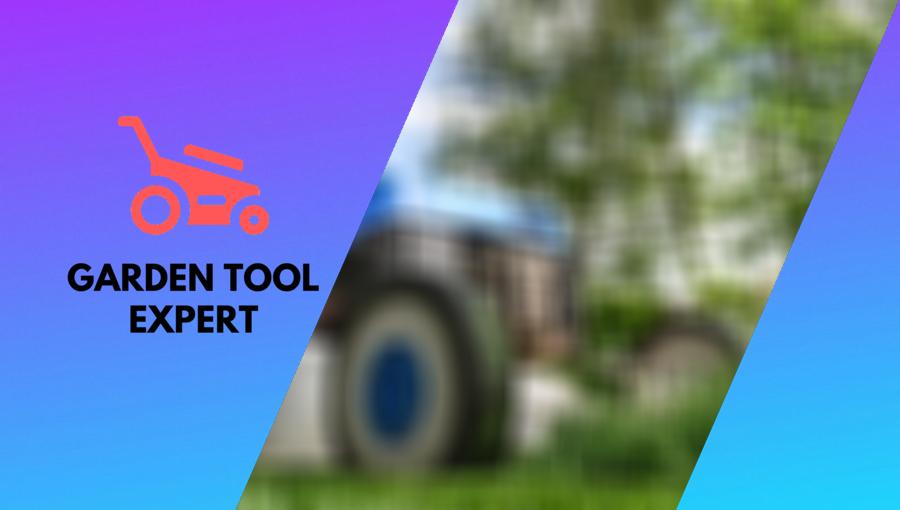 The lawnmowers with only one speed may run too fast to cut thick and tall grass evenly or mulch the clippings neatly. A hydrostatic drive with cruise control offers maximum comfort. Some models of self-propelled lawnmowers have a single speed while other models possess variable speed settings for up to four miles per hour.
The latest models of self-propelled lawnmowers have numerous speed settings. You can usually adjust their speeds while you are mowing according to your foot length. The maximum pace is five miles per hour.
Self-propelled lawnmowers with a single-speed test your upper body agility and vigor, as you have to slow down before turning or stopping. Variable speed is necessary to move faster while climbing up a steep slope and slowing down while you descend a hill.
● Storage space:
Choose the model that can be stored vertically to save space in your garage or shed. Gas-powered lawn mowers cannot be stored vertically as they need special engine seals to make sure that the gas will not leak out when stored for a long period of time or the entire winter season.
● Transmission:
Transmission means the transfer of power from the engine to the wheels which helps the lawnmower to go ahead and move from one place to the next. There are three different ways of transmission:
Manual transmission: You can manually select the speed you need to shift the gear.
Automatic transmission: You can automatically change the speed using a gas pedal.
Hydrostatic transmission: It is similar to the automatic transmission but uses fluid instead, of transferring the power.
● Terrain type:
Your terrain type has a great impact on the performance of your self-propelled lawnmower. If your lawn is a perfect rectangle with no obstacles, trenches, or steep slopes then you can buy a small low-powered self-propelled lawnmower. In contrast, if your lawn has steep slopes, you must buy a lawnmower that is flexible and can take the beating.
If your lawn is vertical and has rough turns and twists, a self-propelled lawnmower will ease your task. If you have got extensively varying steep slopes on your lawn, you will appreciate the user-friendliness of the self-propelled lawnmowers.
● Weight:
An average self-propelled lawnmower weighs about sixty pounds. If you have physical limitations or you are a weak person, consider the weight of the machine by carefully reading the specifications when buying a self-propelled lawnmower.
● Washout Port:
A washout port on the deck of your self-propelled lawnmower makes it much easier to clean. You can simply hook up a garden hose into the washout port and let the water flow into it. Within a couple of minutes, you will wash out all the clippings of grass from within the deck and blades leaving behind a shining lawnmower.
● Wheel size:
Your lawn is not as straight as a golf course. You will need higher rear wheels if your lawn is too rough. It is difficult to mow around flower beds, trees, and water features.
Choose the self-propelled lawnmowers with swivel front wheels for better maneuverability. If the wheels steer straight only, due to constant turning, they start to wobble, their bolts loosen and one day, they fall off.
● Warranty:
Always consider the warranty of the self-propelled lawnmower while purchasing one. Warranty is a promise for free-of-cost replacement, repair, and refund for a specific period of time. It shows the confidence that its manufacturer and supplier have.
Buy the self-propelled lawnmower that has a maximum warranty.
● Advanced features:
Some self-propelled lawnmowers have the ability to switch mowing modes without manually changing their blades, while others come with an automatic drive for adjusting the speed easily.
● Bonus features:
Extra features like cruise control are nice to have.
The 5 Best Self-Propelled Lawnmowers You Can Buy:
Having a lush green lawn is the desire of every proud homeowner. Here are the top five best-selling, expert-recommended, and top-rated self-propelled lawnmowers:
● Snapper RP2185020:
The Snapper RP2185020 / 7800981 NINJA 190cc 3 N 1 Rear Wheel Drive Variable Speed Self-Propelled Lawnmower with 21 Inch Deck and ReadyStart System, Ninja Mulching Blade, and 7 Position Height of Cut.
This mower provides you with variable speeds. It offers rear-wheel drive. It ensures that it is always ready to go when you are, there is no need for choking or priming.
It is powered by gas. It offers perfect traction and maneuverability. It has six powerful cutting surfaces that blow the grass backward.
It has a rugged stainless steel front axle. Its handle has seven height adjustments, with an adjustable range between one to four inches. It weighs about eighty-two pounds.
Check here the price of the Snapper.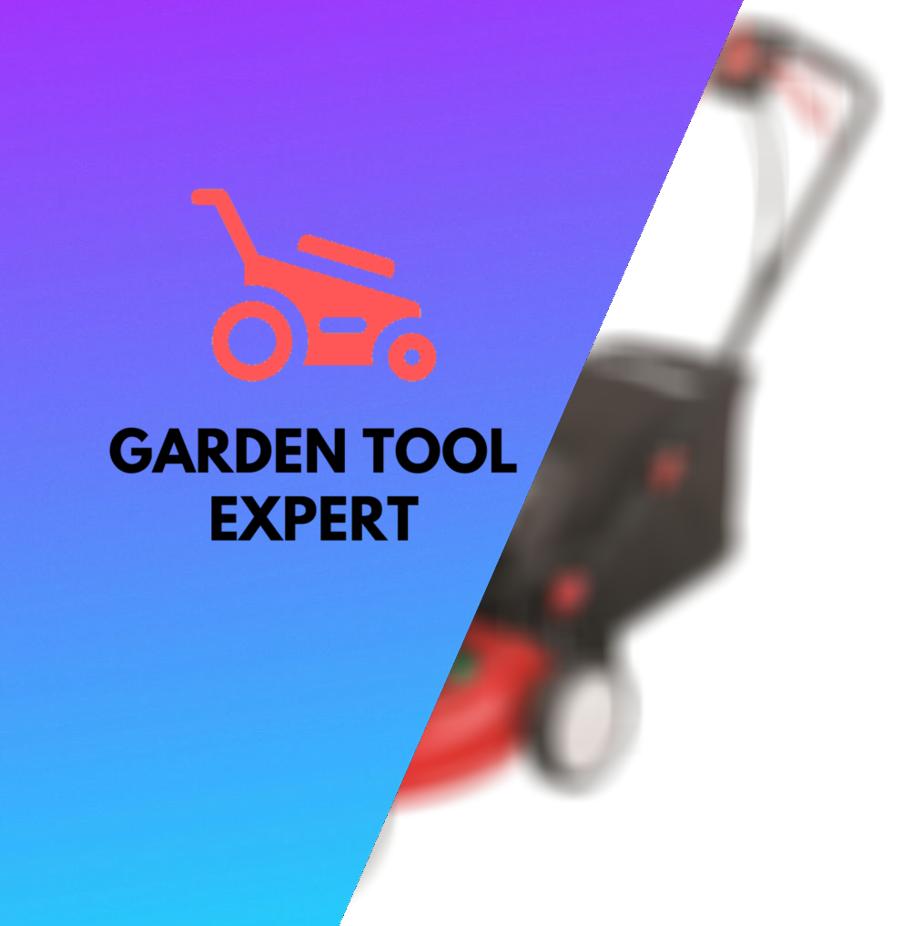 ● Honda HRX217VKA:
Honda HRX217VKA 187 cc Gas 21-inch Versamow System Lawnmower with Clip Director and MicroCut Blades 660250 Variable Speed 4-in-1 Gas Walk-Behind Self-Propelled Lawnmower:
The Versamow system of this self-propelled lawnmower has the ability to bag, discharge, mulch, or shred the clippings of grass. It is backed by a FIVE YEARS warranty. It features rear-wheel drive.
It is perfect for steep slopes and high grass. Its wheels have seven adjustable height levels. It has a huge discharge bag which is included without any additional cost.
Its cutting width is twenty-one inches and the maximum cutting height is four inches.
Check the price of the Honda Lawn Mower here.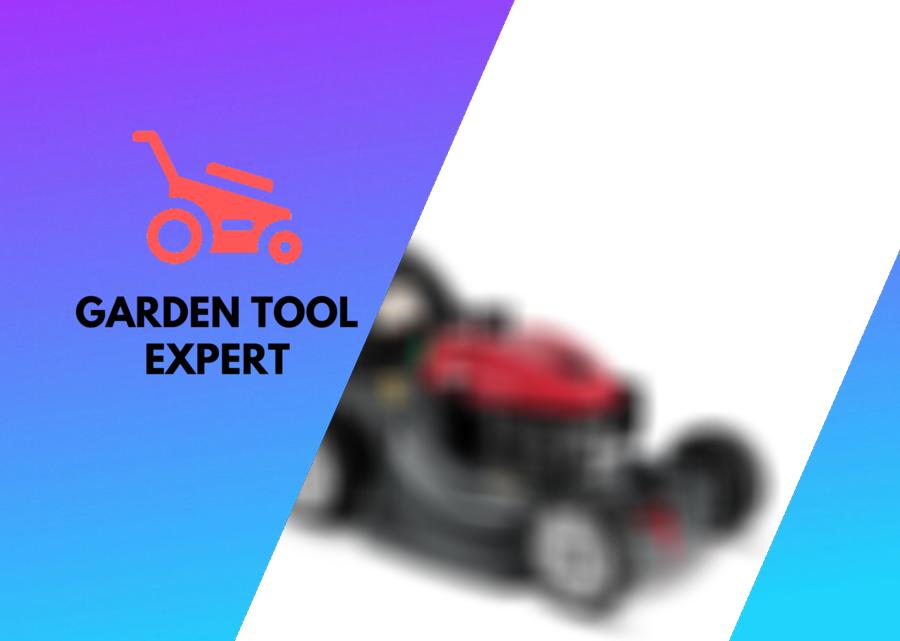 ● Craftsman M310:
Craftsman M310 163 cc Briggs & Stratton 725 EXI 21 Inch 3-in-1 RWD Self-Propelled Gas-Powered Lawnmower with Bagger:
This self-propelled lawnmower has the ability to bag, mulch, and discharge the clippings from its side. It is perfect for comfortable uphill mowing and sidehill mowing. It is lightweight and durable.
Its eleven inches rear wheels roll very easily. Its medium-sized engine is ideal for high grasses. It has variable speeds which can be adjusted by squeezing the two handle lever.
Its two lever height control makes its deck adjustment much easier than the models with four levers. It will save a lot of space in your garage or shed when you store it as its handle hinge is foldable. But some grass clippings might sometimes leak from between its rear hatch and above its bag.
Check the price of the Craftsman Lawn Mower here.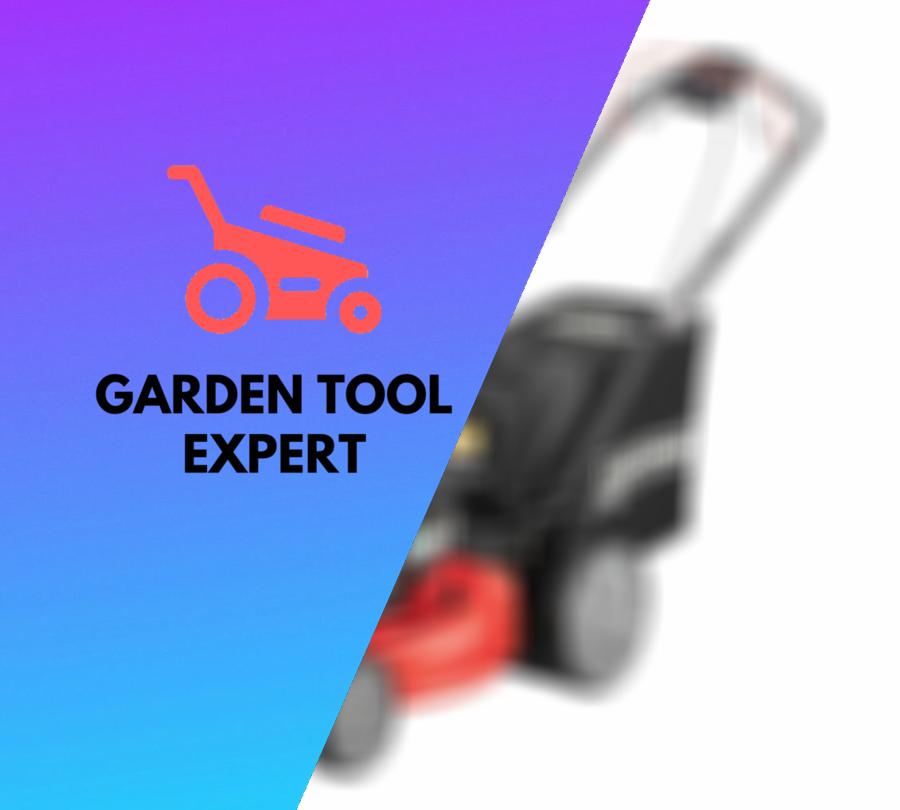 ● Lawn-Boy 17734:
Lawn-Boy 17734 21 Inch 6.5 Gross Torque Kohler Electric Start XTX OHV, 3-in-1 Discharge Self-Propelled Lawnmower:
This self-propelled lawnmower is reliable and simple to use. Its cutting width is twenty-one inches. It is backed by the best industry-level warranty.
It features an electric start with the twist of a key. It has a larger bag capacity. Its height is adjustable by two levels.
It allows you to swiftly adjust its cutting height from its side. Its rear-wheel drive offers superior traction control. It is lightweight.
It is easy to assemble. Just unbox it, install the grass catcher and handle, fix the bolts and nuts, fill some gas and oil, pull the rope and you are ready to go. No oil change is needed.
Its three-in-one discharge capability allows you to select between bagging, mulching, and side discharge. It is CARB compliant as its engine meets strict air quality standards. It is backed by TWO YEARS warranty.
Check the price of the Lawn-Boy Lawn Mower here.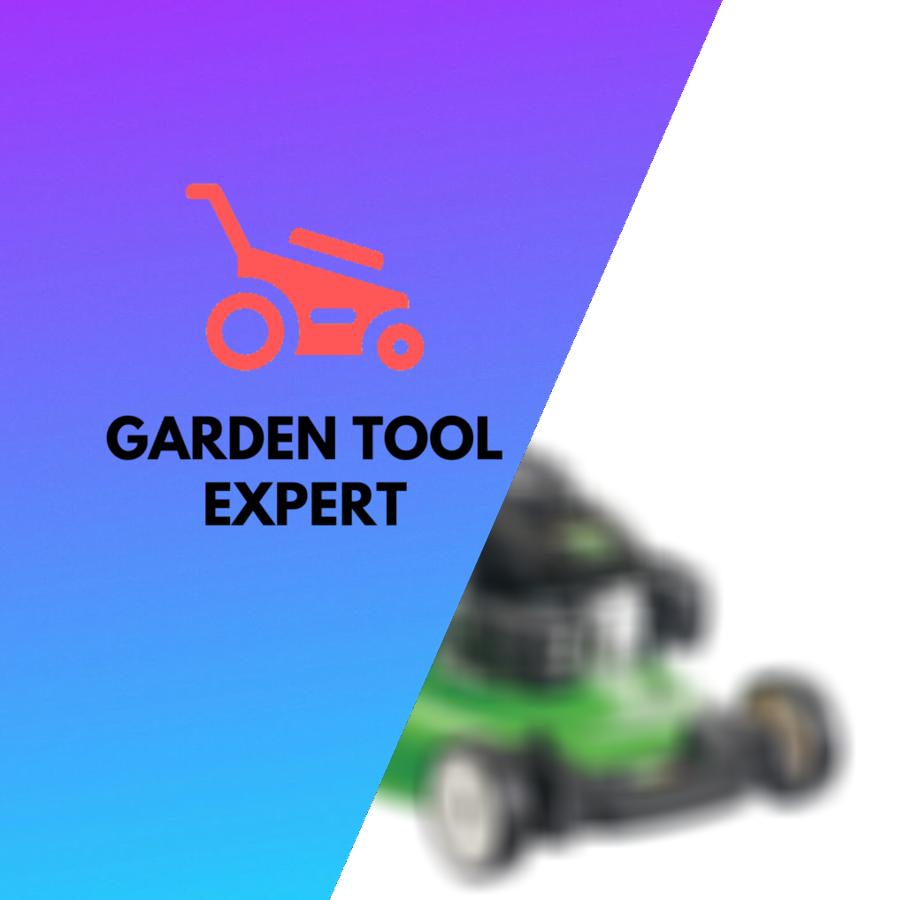 ● Greenworks M 120:
Greenworks 21 Inch 40V Brushless Self-Propelled Mower 6 Ah Battery and Charger Included, M 210 SP:
This self-propelled lawnmower has rear-wheel drive. It has multiple batteries (included) which enables you to be working with one, meanwhile charging the other one, so you will never lose power. It is ideal for mowing on steep slopes.
Its sturdy deck has a cutting width of twenty-one inches. It offers two different discharge options: rear discharge or side discharge for the clippings of grass. This self-propelled lawnmower is backed by a FOUR YEARS warranty and its batteries are backed by TWO YEARS warranty.
Check the price of the Greenworks M120 here.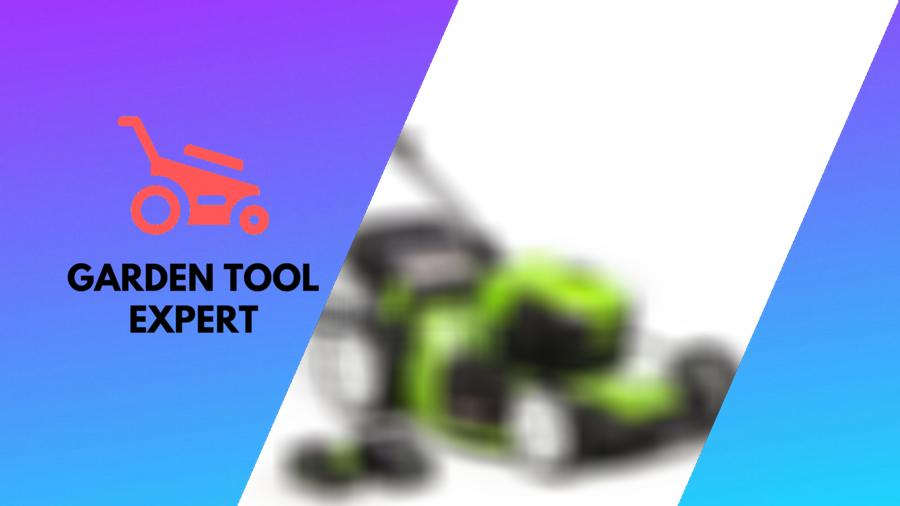 Frequently Asked Questions
●1 How to adjust the speed of a self-propelled lawnmower?
To adjust the speed of your self-propelled lawnmower, make sure your model has variable speeds as some models have a single-speed only. Then carefully read your user's manual, to learn how to adjust speed settings. In most models, it is done using a lever on the mower's handle.
●2 How to fix the cable of a self-propelled lawnmower?
To replace the cable of your self-propelled lawnmower, you must know that the drive cable joins the handle drive control lever with its transmission. First of all, you must disconnect the wire from its spark plug. Now you can pivot the cable clip to release it from the handle of your mower.
You can find Lawn Mower Drive Cables here.
Now you can release the zone control cable from its ball control bar. Then release the drive cable from the drive control lever. Now release the tabs and pull the zone control cable out of the drive cable clip.
Now cut the ties to secure the cables to your mower's handle. Now remove the fuel tank cap. You can now connect your new drive cable to the transmission.
Reinstall the drive cover. Install your new drive cable on the handle of your mower. Finally, reconnect the wire of the spark plug.
Final Remarks
To conclude this blog post, I would say that I am fully confident that you will now make an informed decision while purchasing a new self-propelled lawn mower for yourself. The best self-propelled lawnmower will give the best results and utmost satisfaction.